Over the past few years, the gaming industry has been growing tremendously. Common games include online video games, online casino games, virtual reality games and many more. In order to play these games, it is recommended to have good quality equipment such as headsets, consoles or even gaming smartphones.
The traditional casino industry has come a long way since it was legalized in the early 1900s. Artificial intelligence and machine learning are spurning the growth of the online gambling industry, which is expected to hit $102.97 billion by 2025, according to a report by Grand View Research, Inc.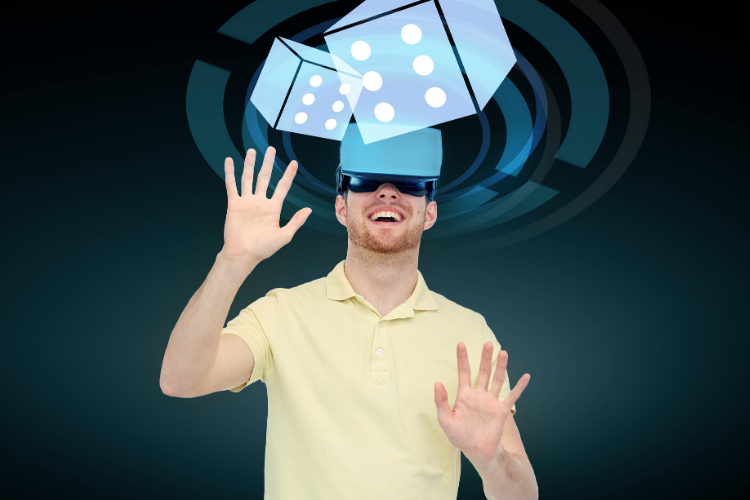 It is no wonder that casinos all over the world are keenly embracing modern technology to meet the rising challenges in the industry and provide additional value to their customers.
In New Jersey for example, where online gambling is legal, gamers no longer need to be physically present at a table to enjoy their favorite casino games, they can simply use their smartphone or computer to play from their home or on the go.
Interactivity in online gaming is another big draw with VR technology making that a reality. VR games like the ones offered by online casinos in NJ are highly popular because they bring a realistic Vegas or Atlantic City ambiance without leaving the comfort of your home.
These virtual casinos are designed to closely mimic a real casino experience with slot machine sounds, ambient noise, lights et al built into the experience. Gamers can interact with other players, explore different game rooms, hit the bar, and even light up a cigar mid-game.
Although VR gadgets are not necessarily required to play VR casinos, they immensely enhance the gaming experience. If you don't have the budget to head to Vegas, you could invest in a good VR headset like the ones mentioned below to enjoy a relatively realistic experience in VR casinos anytime.
Oculus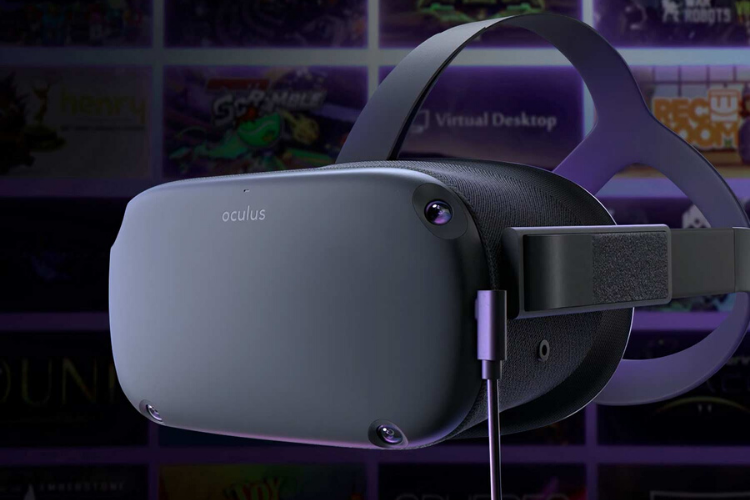 Oculus' offering includes 3 different headsets for different VR experiences. The Oculus Go is the cheaper standalone model with a lightweight controller that works with a phone or a computer. It is easy to set up and is comfortable to use but has its limitations in that it has limited motion tracking with poor battery life.
The Oculus Rift has an intuitive interface and offers a brilliant VR experience that completely immerses you into the VR world. It supports both sitting and standing experiences but requires a powerful gaming PC and tethering, which makes it an expensive proposition. On the other hand, the Oculus Quest is everything you'll ever want in a VR headset. It is easy to set up, has great inside-out tracking with a tetherless design. Plus, it is reasonably priced considering its capabilities. It is no wonder that the wired calls the Quest a "treasure".
HTC VR Headsets
HTC has launched a string of modular VR headsets (Cosmos Play, Cosmos, Cosmos Elite, Cosmos XR) that makes it possible for anyone on a budget to get started with VR. The entry level Cosmos Play has 4 sensors with inside-out tracking, eliminating the need for setting up external sensors. You can upgrade your VR experience by buying additional faceplates and extra sensors and snapping them up on the base model to enjoy a more immersive experience.
Samsung Gear VR
If you are a casual player, who is not yet ready to invest in a full-fledged VR headset, and you own a compatible Samsung smartphone, the Gear VR is a good option to consider. At under $100, you can enjoy a decent collection of VR games. This is a completely wireless device, which you can pair with a motion controller to get a more wholesome VR experience. The downsides to the Gear VR is that it has limited lens adjustment and a slightly disappointing resolution.
Vivo Pro Eye
This is a premium headset with Tobii eye-tracking technology that tracks and analyzes eye movement to deliver an immersive virtual simulation. Players can point, select or zoom in and navigate menus simply with their gaze.
Sony PlayStation VR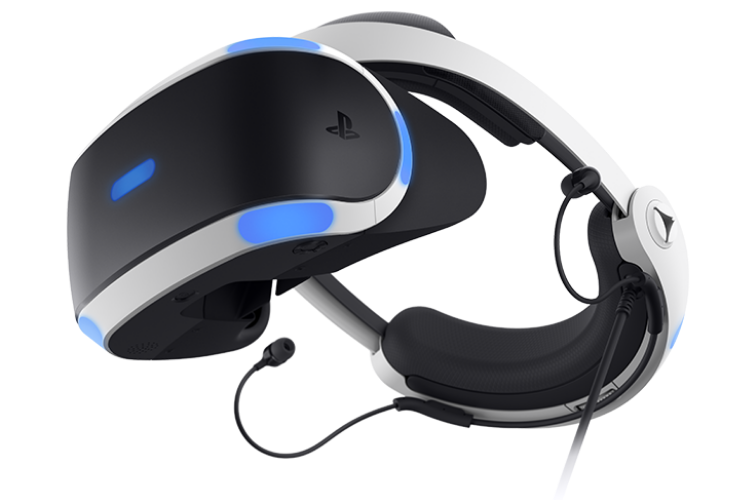 Sony PlayStation VR is one of the best VR headsets for gamers who don't want to invest in a powerful gaming PC, which is a must if you buy an Oculus Rift or HTC Vive. The Playstation VR has great responsiveness with solid head-tracking, although you will need to purchase additional accessories like the Controllers and Camera.
Valve Index
If money is not a constraint, this high-end headset from Valve is the way to go. It practically has every feature you'd want in a VR headset and more. Brilliant image resolutions, revolutionary motion tracking controllers, comfortable cushioning, high-quality sound and an immersive virtual reality experience means that there is none in the market that matches its brilliance. So what's stopping you from buying the Index? – an inconvenient setup process and a whopping $1000 price point.
Other VR Gear
One factor you need to remember when planning a VR gaming experience is that apart from owning a good headset, you also need to check if additional accessories are required. For instance, you may need a keypad controller to go with your smartphone or computer. For games like Poker VR casino, the Samsung Gear VR will do, but if you want to play Slots Million, you'll need an Oculus Rift or 3D glasses and a PC running Windows 7 or 8. So check all the requirements before you make an investment.
Conclusion
Key players in the online gambling industry such as NetEnt and Microgaming have already started adopting VR technology in its VR casinos. With further advancements in VR technology and accessibility to more VR gear, it won't be long before casual players can start to experience the realistic and immersive simulations that VR technology offers in online casinos.