In case you didn't notice, Internet Explorer 9 slipped into RC quietly without too much of a splash last week. This browser version is supposedly the best yet to come out of the internet giants. The beta version was released way back in September of last year and I did a brief preview of some of the most interesting features at the time. In this post I will discuss what's new in Internet Explorer 9 Release Candidate.
7 Reasons Why You Will Love Internet Explorer 9
The IE 9 RC tweaks and improvements are good enough reasons to indicate that Internet Explorer, "the most hated browser in history" has bounced back from depths of browser hell and is ready to winning back its place in the browser hall of fame.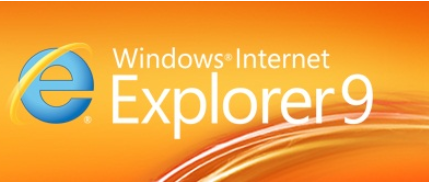 1.Navigate Directly to a Copied Address
You can now navigate to a web page by copying a URL from any location such as a Word document and using the right-click menu option (Go to copied address) to open it. If the text copied is not a URL you can do a direct search by choosing Search using copied text from the right-click shortcut menu.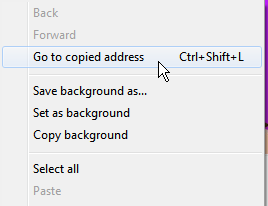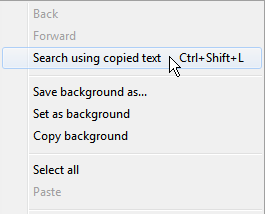 2. Pin Multiple Sites
IE 9 Beta allowed you to pin a website to the taskbar. (That's if you're using Windows 7 of course.) Now, you can open multiple pages in the pinned browser window and add it as a home page. For instance, I can pin a browser window with theapptimes.com as the home page, then open up Microsoft.com and Google.com in the same pinned window and add them as the home page. So the next time I want to view any or all of these sites, a single click on my pinned icon will get me there.
3. ActiveX Filtering
The security settings in IE9 RC, includes a much refined feature, ActiveX Filtering. You can now block ActiveX controls for all sites simply by clicking the option in the Tools menu.
A subtle blue icon at the end of the address bar is the only indication that content has been blocked.
You can click the blue icon and select Turn off ActiveX Filtering to turn them back on for only the sites that you trust.
4. Tracking Protection
IE 9 has a brand new privacy setting feature called as Tracking Protection. It allows you to keep your data private by allowing you to create a tracking protection list and block certain sites from tracking your activity as you browse the web. This feature is disabled by default and you need to go to the Tools menu to activate it. What's great about this feature is that any party can create a tracking list and you can click that link in your browser to block any of the sites on that list.
5. Position Tabs On a Separate Row
The IE 9 RC allows you display tabbed windows on a separate row below the address bar.

6. Subtle Changes to the Notification Bar
The Notification bar, which was annoyingly stuck to the bottom of the window in the Beta, is now fine tuned to disappear after a few minutes.
7. Additional Privacy Option to Block Physical Location
With rumors of IE9 planning to introduce geolocation support for the mobile platform, the privacy tab on the Internet Options dialog box, displays an option to prevent websites asking for a physical location.
Well, these are are just some of the improvements you will find on IE9. Many new features were of course introduced in the Beta which you can read in my post  Unleash the Beauty of the Web Using Internet Explorer 9 Beta.
Download Internet Explorer 9 RC
If you wish to test the RC, the download link is here.
What do you think of the improvements made to IE 9? In an increasingly competitive browser market, will Microsoft be able to win back users? Will you switch to IE 9? Share your thoughts with us.