If you want your headphones to deliver a comfortable experience when you wear them on your workouts, you need to make sure you choose your headphones well. And how do you do that? Well, you need to look for features or attributes that suit your workouts. In this headphones buying guide, we tell you what you need to look for when buying workout headphones.
What to Look for When Buying Workout Headphones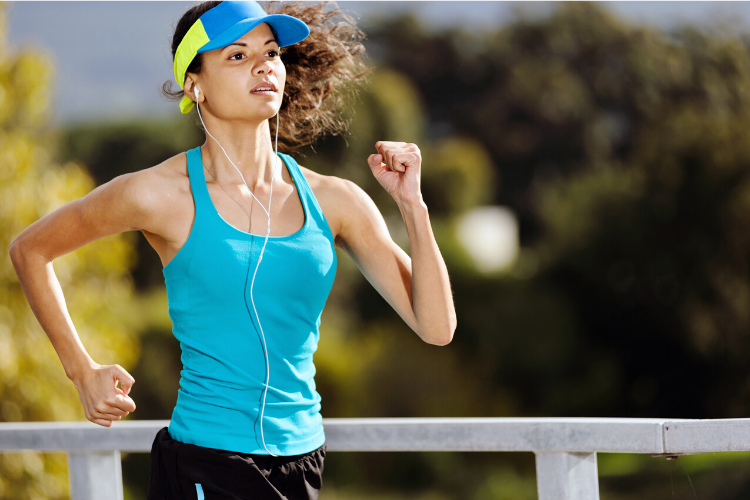 Fit
One of the most important factors to consider when buying a pair of workout headphones is that they fit. You cannot afford to get yourself a standard design because with a little movement, you'll find them popping out of your ears, effectively ruining your workout. When choosing your headphones ensure that they are molded for a snug fit and have soft silicone tips, even better if they come in different ear sizes. Also make sure that the headphones are light so they won't be in your way when you are exercising.
Sweat and Water Resistance
Working out is a sweaty affair. And most headphones do not take well to moisture. Moisture damages the cushioning material on the headphones, corroding it over time. And, it will start smelling bad as well. Also, moisture can seep into the internal components and damage them, resulting in choppy performance and ultimately outputting no sound at all.
Always look for the IP ratings to determine how water resistant a device is. For example, a headphone with a IP67 rating indicates its dust and water resistance capacities. The first number (6) indicating how far it keeps out dust and the second (7) indicating its water resistance capacity. The higher the numbers, the better the capacity.
Controls and Ease of Use
You're not always going to be listening to something while working out. You may need to take a call, skip a few tracks, adjust the volume on your earphones or simply pause the audio for a little while. Headphones usually feature physical controls (buttons) along with touch controls, and you'll want to find one that works naturally for you.
Noise Management
Environmental noise is another factor you need to keep in mind when buying workout headphones. You'll want noise cancellation if you're working out in a gym or at home. However, when you are working out in the great outdoors, you need to be aware of what's happening around you without having to keep adjusting or taking out your earbuds. Either way, it is best to have earphones that offer some sort of situational awareness feature, so you're always alert to whatever is happening around you.
Sound Quality
Sound quality is also a very important feature to consider. Having the right balance of clear highs, strong bass, and good volume will pump up the beats and let you feel the music as you work out. You don't want the highs to be too shrill or the bass to be too murky and you certainly don't want to be twiddling with the controls to keep adjusting the music while you are working out.
Tough Build
Lastly, make sure you choose headphones that are not delicate. The earphones should have a strong build, so they don't break easily when you're doing a vigorous workout. Also look for ones with tangle-free technology, so that the wires don't get into knots when you're moving around.
Final Thoughts
In a perfect world, you'd find the perfect workout headphone that has all of the perfect attributes we want in a headphone. But we don't live in such a world. Which means, we do have to make some compromises. You may find a headphone that meets with most of your needs, but it may be too pricey. The sound quality and controls may be great, but the build may be average. Whatever your choice of headphones is, we recommend that you don't compromise on the fit, build and sound quality.