A 2019 report shows that gamers spent, on average, one hour per day playing games.[1] With the arrival of COVID19 in our lives and people staying at home more than they used to, it would be a safe bet to think that the average time people spend playing games has increased. Moreover, and perhaps a little surprisingly, mobile is the most popular online gaming platform. A poll conducted in 2018 by Tappable found that smartphones are the preferred online gaming platform for 42% of gamers, compared to 32% who preferred consoles.[2] With these stats in mind, we explore why mobile has become the perfect online gaming platform in this post.
4 Reasons That Make Mobile the Perfect Online Gambling Platform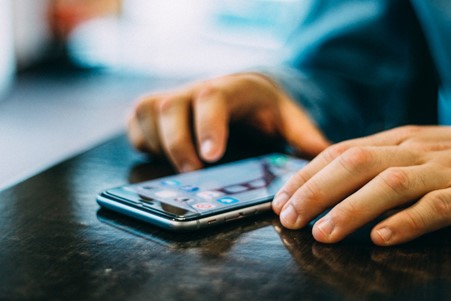 Convenience
Today, smartphones are everywhere. Whether we're on the train, waiting in line at a shop, or even at a sporting event, a multitude of people around us are more than likely to be on their smartphone, messaging friends, checking emails, or playing games.
Undeniably, the rise in popularity of mobile devices as people's preferred gambling platform is partly because most people who have smartphones have them with them at all times. Therefore, it's convenient for people to play games on their smartphones or mobile devices, as more traditional gaming platforms like game consoles would require people to be at a particular place to get their gaming fix.
Online gambling companies have adapted to this change and often spend more time on their app design, than on websites themselves, whether it be for casino gaming or sports betting, the rise of the mobile phone has meant that often these platforms receive more traffic that traditional websites.
For example, if you take betting site Bet365, right from the start Bet365 was based online and thus their mobile app is one of the best in the business, offering a streamlined betting process, keeping both the player and company happy.
Portability
Following on from the undeniable convenience of mobile gaming platforms, the fact that smartphones and mobile devices are portable is another key reason they are becoming the perfect gaming platforms.
Lugging around a chunky Xbox One, complete with wires, gamepads, and a widescreen TV, is certainly not practical! Some consoles have gone mobile; the popular Nintendo Switch is a good example. But it's still something extra that you need to carry around.
Most people carry their mobile devices around with them all the time anyway, meaning that they can play their favorite games or gamble at their favorite casino whenever and wherever they please.
Price of Games 
We all know the feeling of excitement when we're waiting for the next installment of our favorite game franchise to be released. For some, it's the eager anticipation of the new-look FIFA football game on PS5 or Xbox, just a couple of weeks after the summer transfer window has closed, and our team is complete with new kit and players.
And then our heart sinks when we see the price tag, usually in excess of £50 just for the base game, with add ons such as Ultimate Team increasing the price northwards of £70.
Although a superb product, compared with mobile versions of football games, the price is outrageously high, as FIFA is actually free on mobile devices, albeit with in-app purchases. More broadly, this thread is consistent across the board, with online mobile games available usually just for a few pounds.
In contrast, the majority of new games on traditional consoles are significantly more expensive.
Variety of Games
Whether your preferred mobile platform works on iOS or Android, a quick visit to the Apple or Google store respectively introduces you to the staggering amount of online mobile games at your disposal.
You can engage in first-person shooters, time-traveling adventures, casino and gambling games, and so, so much more. Specifically, for gambling and online casino games, most bookmakers have mobile-friendly sites that actually encourage mobile gaming. Meaning, you can enjoy betting alongside your favorite adventure and shooter games that are available to download at a fraction of the cost, compared to traditional games consoles.