Remarketing became a popular method of online advertising which aims to target the audience to increase their engagement and interest in a product. Such an approach of reaching the users who have previously been interested in the service or goods is very common today as it showed great benefits in improving businesses' revenue and affecting the sales. Thus, when a customer visits a website, they are tagged with a special cookie, which later helps monitor them and remember certain information about them to send more ads regarding their preferences. This way of sending ads to people is more personalized, which means that this powerful tool can help businesses grow significantly.
If you are a student and completely new in this field, you can easily learn all the ins and outs of remarketing and targeting with the help of online guides and tutorials. Some of them are free, allowing you to find more information on how to target visitors to your website. Many young people sacrifice their studies on such issues, using an essay assistance who assists them with the most complicated assignments. Thus, they have more time to work on ads that reflect their business.
How Remarketing Can Benefit You in Increasing Your Sales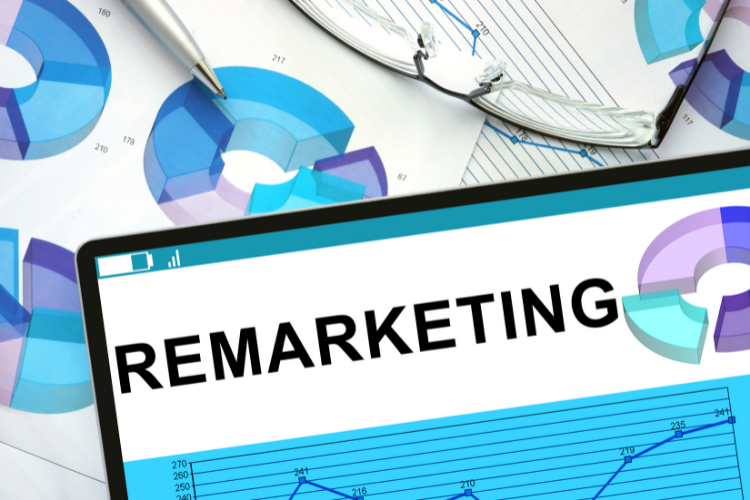 Today it has become more obvious that remarketing is one of the best tools for reminding prospects of your brand. That's why people tend to apply this method in advertising their products as it has a great impact on sales. In addition, communicating with specific audiences through displaying particular ads enables marketers to improve their sales process. Here are several important remarketing techniques to boost your sales and gain profit from the procedures.
Targeting existing customers
Focusing on existing customers is important for succeeding in the long-term perspective. Thus, you can install remarketing tags for visitors who conduct certain actions on your website.
However, it would be better to consider how to turn the first customer into a regular one as every new person to be held requires more costs and time. Furthermore, it is clear that every time we look for a new customer, we tend to lose more without a guarantee that a potential customer would ever be interested in the product being offered.
The situation is totally different with the previous customer as the person is already familiar with your brand and has more chances to be attracted to it again.
Consequently, you can encourage previous customers to buy products they've bought in the past and invite them to buy other purchases related to their needs and requirements.
Promoting email content
One more relevant aspect of successful remarketing is using post-purchase emails to engage with more customers. Such a technique is proven to bring perfect results.
Of course, you shouldn't bombard people with emails pushing them to acquire one of your goods. All you need to do is to provide them with appropriate incentives to sign up. You can draw their attention by using such intriguing phrases as "you won't get this offer anywhere else but here" or "find useful information in new product launches."
After such manipulations, you will notice that people get more focused on things that are presented to them in this way. Utilizing this method would enable you to encourage more people to join your email list, positively affecting your sales.
Creating generous incentives
Everyone loves getting nice presents, bonuses, and discounts. Many businesses use the strategy of providing their clients with little discounts, which enhances the chances of taking advantage of it.
Why does it especially work well with discounts? Because it is usually perceived as the principle of urgency. We all tend to believe that discounts are available for a specific period, which encourages us to use them as soon as possible.
The anticipation of missing out on something valuable for us is how it works. Consequently, you can plug a loyalty program to send reminders to the customers viewing the products that have been regularly purchased and announcing the discounts that can be offered. Thus, you would make it possible for you to raise your sales quickly.
Knowing which segments to target
Audience segmentation is a key factor in promoting your goods, enabling you to gain an advantage from such wise remarketing. Why is customer segmentation significant in this process, you may ask? Because the granular approach when the audience is targeted by the ads that are more likely of their interest is more effective rather than hammering the consumers with various offers and presentations.
Thus, with such an attitude that enables you to provide necessary information for people who truly wait for it and don't mind being involved in the whole remarketing system, it will bring you much valuable revenue. Remember that everybody is different and requires their own approach.
When considering your customers' real needs, you will see a rise in the attendance of your website. Moreover, the chances that the purchasing cart will be regularly used are much higher.