Looking for some fresh Windows 8 wallpapers to decorate your desktop this winter? Here are some cool winter collections from the official Windows personalization gallery. You can download and use the theme packs, or pick your favorite images from different themes and create your custom Windows theme. Enjoy these new and old collection of Windows 8 winter themes that bring the wonders of a winter wonderland right inside your desktop.
Windows 8 Winter Themes
Snowmen
Winter is not complete without snowmen. This Snowmen theme features 8 delightful snowmen posing in their best moves on beautiful snowy backgrounds.
Wintry Webs
Although a wee bit creepy, this theme features spider webs frozen in diamond crusted frost.
Sugar and Spice
Winter isn't just snow, it's also time for the festivities. And what a great way to get into the spirit of things with this sugar and spice Windows winter theme that features images of your favorite cookies in all their baked splendor.
Download Sugar and Spice theme
Ice Castles
This Winter theme features crystal tunnels, mini ice castles, frozen chandeliers, and icy walls in a fairy winter wonderland.
Frozen Formations
Icy icicles, frozen glaciers, sculpted ice, frozen waterfalls, and more feature in the Frozen Formations theme.
Download Frozen Formations theme
Snowflakes and Frost
See the intricate design on snowflakes and frost as it decorates your desktop in this wintry Windows theme.
Download Snowflakes and Frost theme
Snow Sports
Enjoy some snowy sporting action including mountain skiing and snowboarding in these 8 images of Winter sports.
Winter
Enjoy scenic winter scenes from Germany, Canada, Finland, Sweden, United States and more in this free Windows theme aptly titled for the season.
Snow Angels
This arty Windows theme features angels dancing in snowflakes.
Czech Winter theme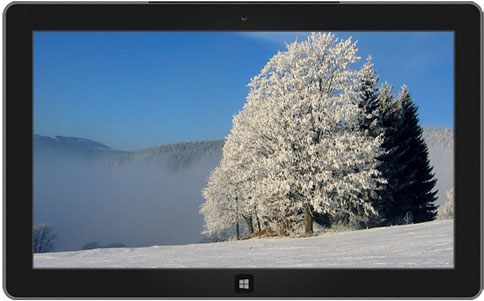 Wonder what Prague looks like in winter? Enjoy five stunning images showcasing the natural beauty of the Czech Republic from the cities to the mountains.
Snow Panoramic theme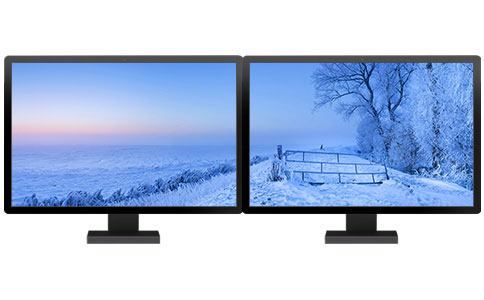 This free panoramic theme shows the pristine beauty of snow-covered landscapes from Yosemite National Park in the US to the frozen dykes along the ?sselmeer in Netherlands and the Glens of Scotland. A perfectly cool way to bring some coolness to your dual monitors.
Snowy Night Theme