Want to enjoy some new games on your Windows Phone? Here is our compilation of the fresh new Windows Phone Games December 2015 edition.
New Windows Phone Games December 2015
Elements Epic Heroes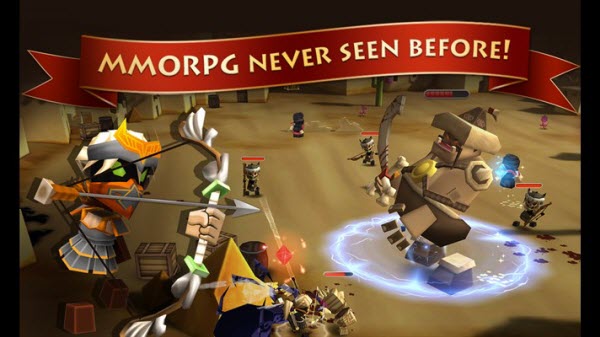 Game Troopers have finally outed their fantasy hack and slash adventure game Elements Epic Heroes for windows Phone. In the game you build your team of heroes and go on a quest through dungeons and castles to defeat the Dark Lord. The game can be played solo or multiplayer and players can expect plenty of action and adventure as there are loads of missions, giant raid boss battles, upgrades, achievements and challenges to look forward to.
Honor Quest: Steam & Magic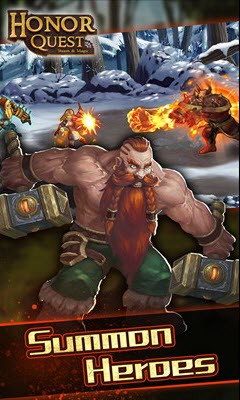 Windows Phone gamers can now get their hands on an addictive real time strategy RPG game with steampunk elements called Honor Quest: Steam & Magic. In the game, players must build the smartest battle formation and summon and evolve heroes to crush the enemies. The game offers a unique Active Time Battle system to keep battles under control. Other interesting features of the game include the ability to use magic potions to defeat enemies, guild wars to win amazing rewards and chat options to communicate with players during battles.
Download Honor Quest: Steam & Magic
Snowboard Party 2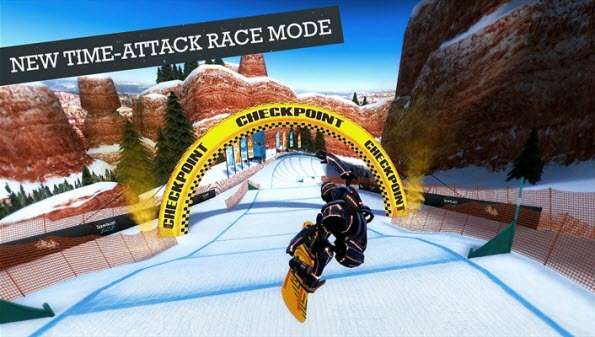 The coolest snowboarding game on the planet has landed on the Windows Store so you can enjoy playing with your online friends and challenge riders from around the world. The game has a new time attack mode and options to show off your skills in 21 unique locations. You can compete for achievements and gain experience to upgrade your attributes and achieve higher scores. The game offers over 80 outfits , options to upgrade your board and unique specs that will complement your rider's capabilities. The game is compatible with most game controllers and is available for $1.99.
Love and Dragons
Game Insight has a couple of new games for windows phone gamers and the first one lined up in this post is the hidden object game Love and Dragons. The game is set in a fantasy land inhabited by mighty warriors, skilled sorcerers and cute and friendly dragons. The game's plot involves plenty of intrigue, mysteries, quests and a heart warming love story involving the beautiful Miralda. You must find hidden objects, fight strange creatures in the abyss, and make friends with dragons to complete this fairy tale game. Price: Free with IAPs
Maritime Kingdom
The second game from Game Insight is Maritime Kingdom, a beautiful city builder set in medieval Europe. Your job is to build a fleet of the finest ships and establish trade with various countries. There are over 350 quests to complete including setting up defenses against marauding enemies, discovering new lands and trade routes and helping a princess locate the magical Crown Jewels to free the king who has been imprisoned. This exciting SIM can be played even in offline mode. Price: Free with IAPs.
Baseball Riot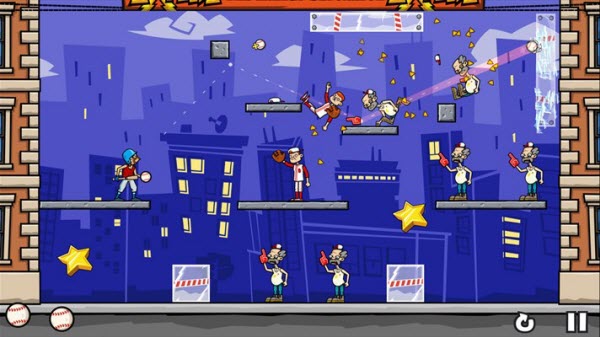 Baseball Riot is a humorous physics based puzzle game where players take on the role of former baseball star Gabe Carpaccio who is crusading against the corrupt energy drink manufacturer Explodz Inc. Players will travel across the U.S defeating the goons of the energy drink company by swinging the bat and smacking the baseball to knock out adversaries who include obnoxious fans, leery catchers, biased umpires and hidden enemies. If you enjoyed playing Tennis in the Face, this game is sure to keep you entertained. Price: $2.99
Doomsday Parade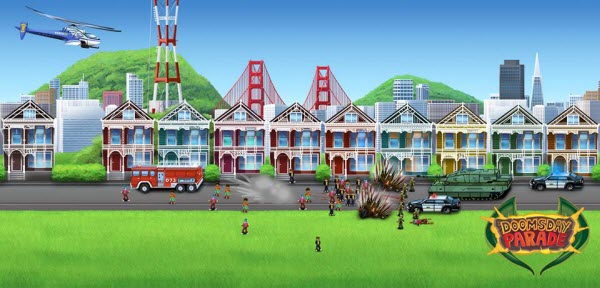 Released a couple of days before December, Doomsday parade is one that's been made exclusively for the Windows platform. Yippee! So go ahead and take control of a giant monster who goes on a rampage across 10 unlockable levels spewing destruction along its path. There's plenty of fireballs, lasers, and other attack types and some mini games to keep things interesting. If you've got time to waste, check out this rampaging monster parade. Price: $3.75
Country Friends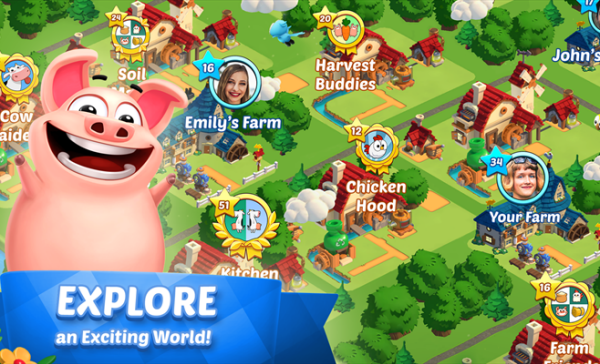 Gameloft is out with a fresh farming adventure game called Country Friends where you can head to the farms for relaxation and fun. You plant, grow, harvest and trade with friends while fighting against the evil corporation SMOG Inc. to farm the freshest produce. You can also create a community farm with your friends and harvest the crops of your community members. Plus you can have a friendly competition with other community members, participate in weekly events and enjoy the company of the friendly farm animals while you're at it.
Sniper 3D Assassin: Shoot to Kill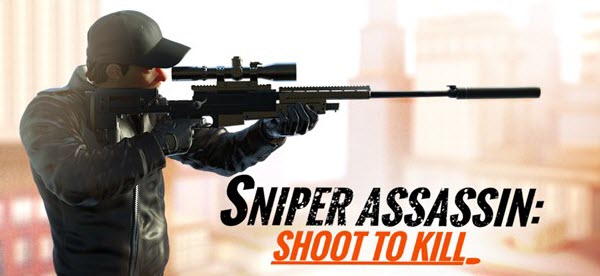 Sniper 3D Assassin: Shoot to Kill is a first person shooter game where you are on a mission to revenge the bad guys who have kidnapped your loved one. You can enjoy plenty of sniper action, slow-mo replay attacks, a great weapons arsenal and campaign mode missions that are well complemented by the stunning 3D graphics. Price: Free
Download Sniper 3D Assassin: Shoot to Kill
iBasket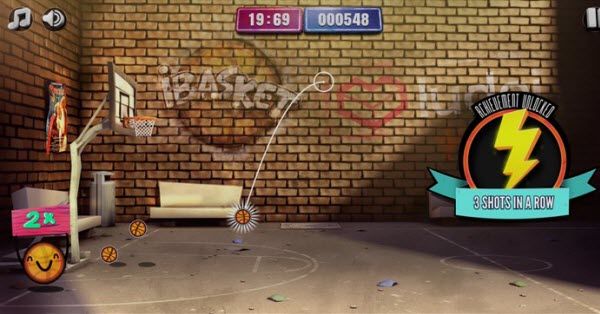 This late November release is a fun, addictive basketball game that requires you to score as many baskets as you can in 90 seconds. You get extra points when you play trick shots such as three hits of the basket or three pointers and you can play against global competitors to lead the score cards. iBasket is not just another basketball game, it is well designed and has precision controls that give it a real feel. Price: Free.
Hero Panda Bomber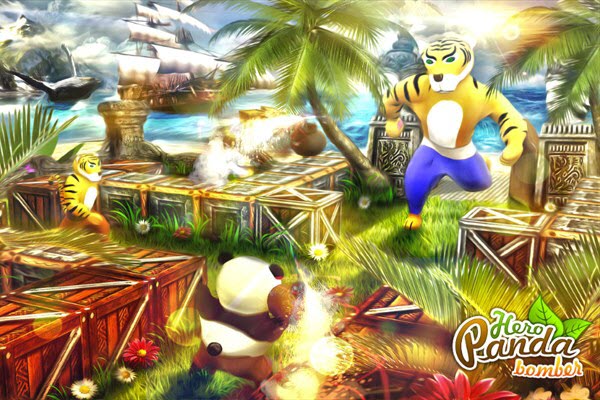 Hero Panda Bomber is a classic bomber set in a magical colorful universe. You play the panda of course, who must set bombs along the path to keep off the enemies and rescue the panda cubs. There are 55 levels in the game and at each level your bombing skills will improve to take on the 20 different types of enemies, including special BOSS characters. Price: $7.99, but available for a limited time for $0.99.
Keep watching this space in the coming days for more new release updates.