Thoughtful Christmas Gifts for the Homemaker in Your Family
Tech gadgets make for lovely gifts. But if you have a home maker in the family, they would probably love to receive a gift that makes their chores a lot easier to handle. Here are some thoughtful Christmas gifts for the homemaker in your family.
---
---
Related Reading: Perfect Christmas Gift Ideas for Tech Lovers in Your Family
Thoughtful Christmas Gifts for the Homemaker in Your Family
Philips Hue LED Starter Kit – $69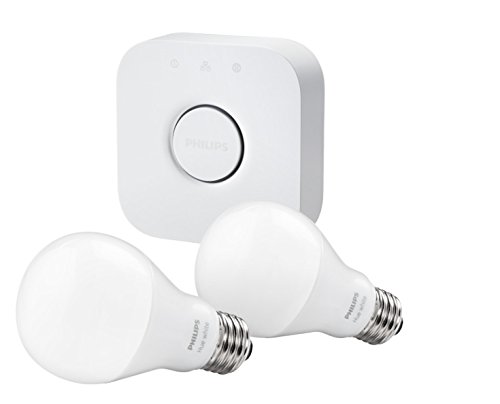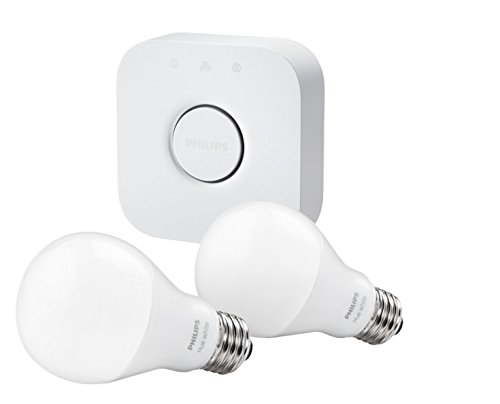 The next one on our list is the Phillips Hue. This home automation device starter kit is ideal for anyone living in a big house with a ton of lights. Turning them on and off can be such a pain and this starter kit will help simplify the job. The kit comes with 2 soft white LED light bulbs and a bridge that can wirelessly connect up to 50 lights. All lights can be controlled via the Philips Hue App. You can dim the lights, set a light schedule, voice activate lights and control the lights away from home too.
Buy the Philips Hue LED Starter Kit
Samsung SmartThings Hub – $49.99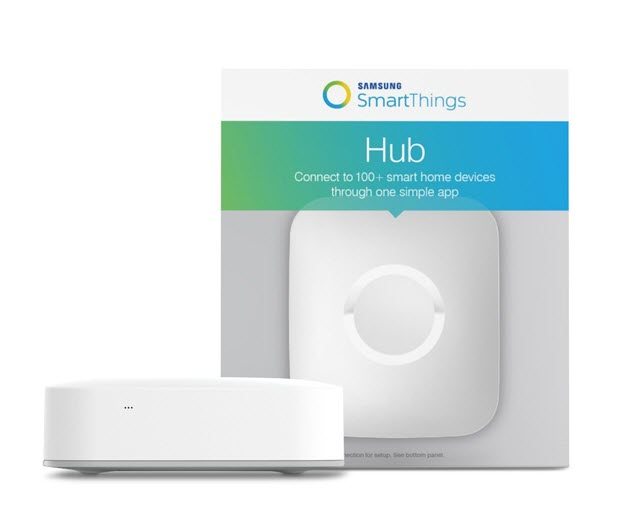 ---
Ads by Google
---
Everyone is turning to smart devices and if you're planning to help a family member get started, why not gift them the Samsung SmartThings Hub? This tiny device connects wirelessly with a range of devices such as lights, locks, thermostats and more.
You can use the compatible app or Amazon Echo to set up your commands. Its features include a motion sensor, water leak sensor, arrival sensor and multipurpose sensor. Once you set it up and customize it, you will be able to easily monitor, manage, and secure your home from anywhere.
Buy the Samsung SmartThings Hub
Ninja Blender Duo with Auto-iQ – $179.99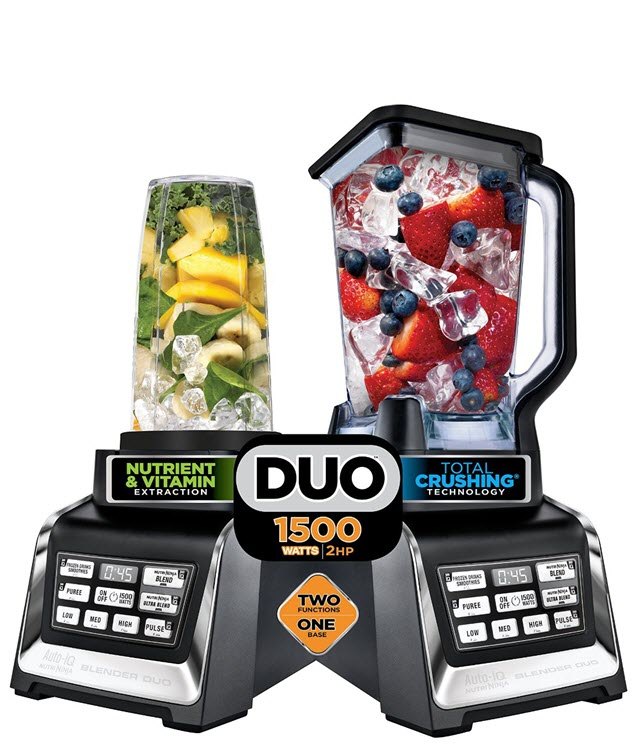 If you've got someone in the family who loves to pulverize fruits, vegetables and anything they find in the kitchen, a Ninja Blender is what they need. This beauty has brains too! It lets you pulse and blend the fruits and vegetables just to the right levels to extract the nutrients. You can see the time remaining for completing the blending process on a timer. Ice can be pulverized to snow in seconds. Comes with multi-serve cups in 3 sizes so you can make smoothies or drinks and take them on the go.
Buy the Ninja Blender Duo with Auto-iQ
KONA French Press Coffee Tea & Espresso Maker – $23.97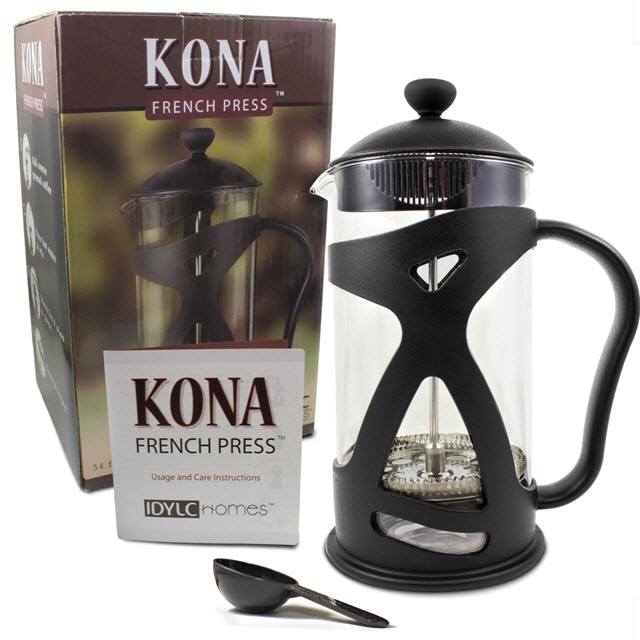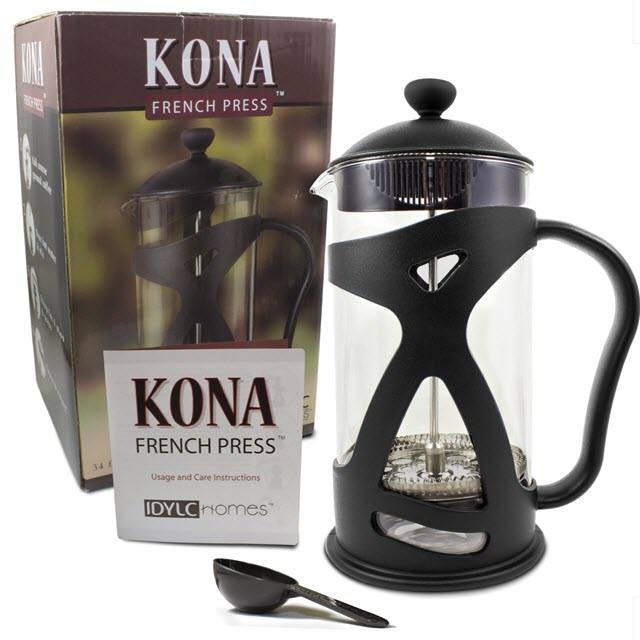 Got a coffee lover at home? Consider the comfortable and sturdy KONA French Press that can extract the finest flavors of the beans to make that perfect cup of coffee. You can make a cup of the finest tea with this one too and at just under $25, it makes for a nice handy gift for your loved one.
Buy the Kona French Press
Cookbooks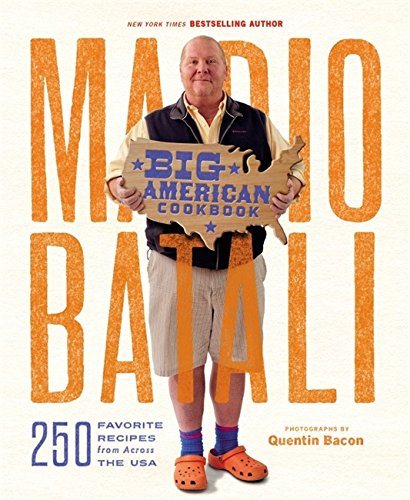 If you have a foodie at home, there's nothing to please them like punch than a shelf full of the latest or hottest cook books in town. If you plan to buy one, consider Mario Batali–Big American Cookbook ($24.34), which features 250 of the best recipes from all across the U.S.
Check out Mario Batali–Big American Cookbook
Dories' Cookies ($20.34) is a delightful cookie recipe collection from culinary guru Dorie Greenspan that's another hottie.
Check out Dories' Cookies
Cooking for Jeffrey: A Barefoot Contessa Cookbook($21) is filled with recipes that Ina's friends and family have requested her to make often and she shares many personal stories as well.
Check out Cooking for Jeffrey: A Barefoot Contessa Cookbook
Appetites: A Cookbook($22.50) is bad boy Anthony Bourdain's cookbook in more than 10 years and if you have a fan of this entertainer in your family, this one is a cool pick up.
Check out Appetites: A Cookbook
My final selection is The Seasoned Life: Food, Family, Faith, and the Joy of Eating Well ($15.48) for anyone looking to make home cooked meals that bring the family together.
Check out The Seasoned Life
PizzaCraft Pizzeria Pronto Stovetop Pizza Oven – $144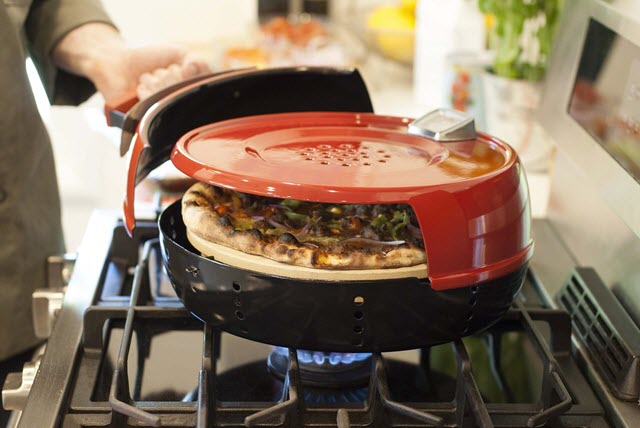 Want your mum to make the most perfect, awesome pizza at home? Buy her the PizzaCraft Pizzeria Pronto Stovetop Pizza Oven and brings your family together every weekend for fun filled pizza parties. This oven is easy to assemble and cooks a perfect pizza on your gas stovetop in minutes. Just make sure the oven is compatible with your stove before ordering it.
Buy PizzaCraft Pizzeria Pronto Stovetop Pizza Oven
Livenza All-Day Grill – $286.61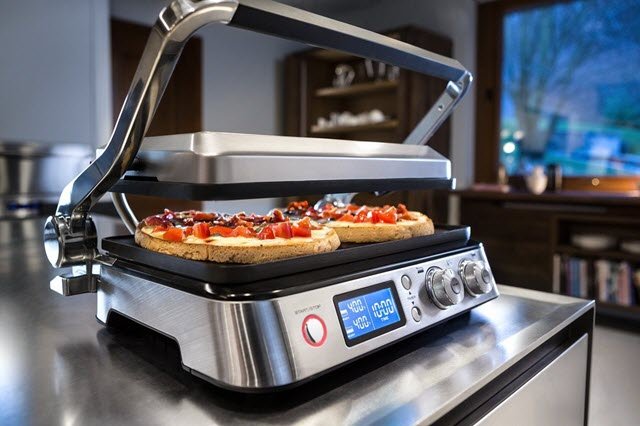 The magnificent Livenza All Day Grill is a versatile tool that can help any home cook grill a perfectly succulent steak, press the perfectly shaped panini, make the fluffiest of pancakes and rich airy waffles. Livenza's digital cookbook app is also a perfect compliment for the grill, offering tips and settings for adjustment as well as mouth watering recipes for cooking healthy.
Buy the Livenza All-Day Grill
Instant Pot 7-in-1 Multi-Functional Pressure Cooker- $129.95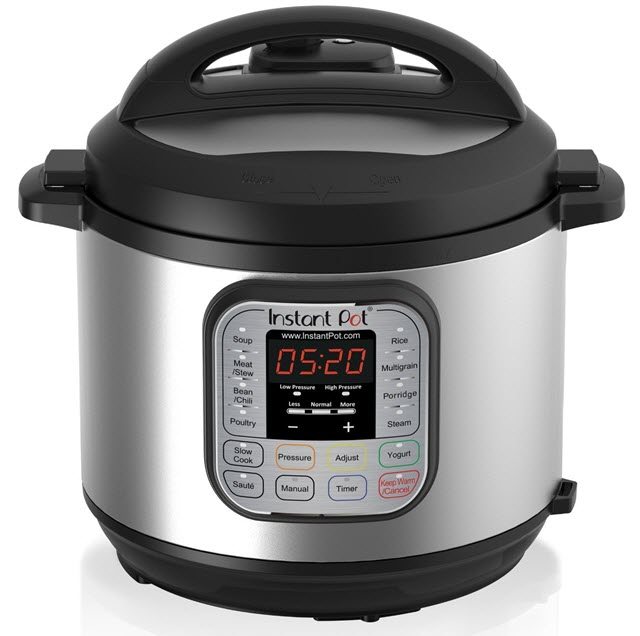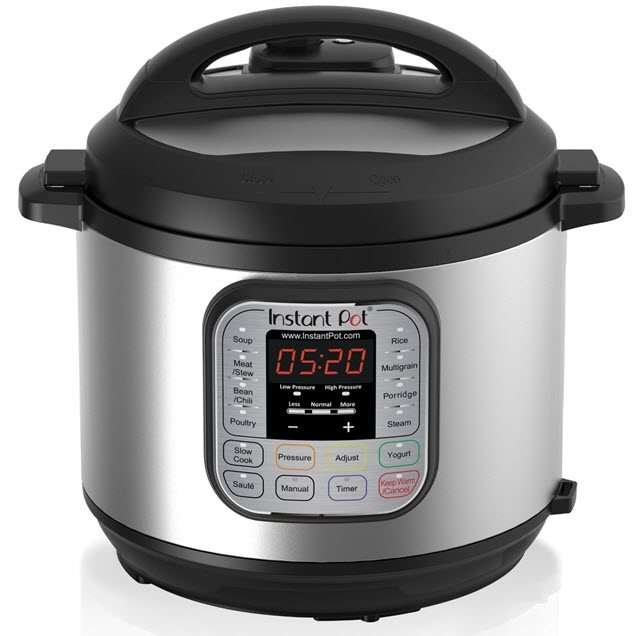 Who doesn't want a gadget that can make cooking a breeze. This best selling 7-in-1 multi functional cooker can steam, Sauté, slow cook, warm up, pasteurize and make yogurt with ease. It is is programmed with adjustable cooking modes and promises uncompromised safety in cooking. This is an elegant looking device, that is sturdy and highly practical to use and would make a great gift for a person who knows little about cooking too!
Buy Instant Pot 7-in-1 Multi-Functional Pressure Cooker
Camp Chef Sushezi Roller Kit  – $19.60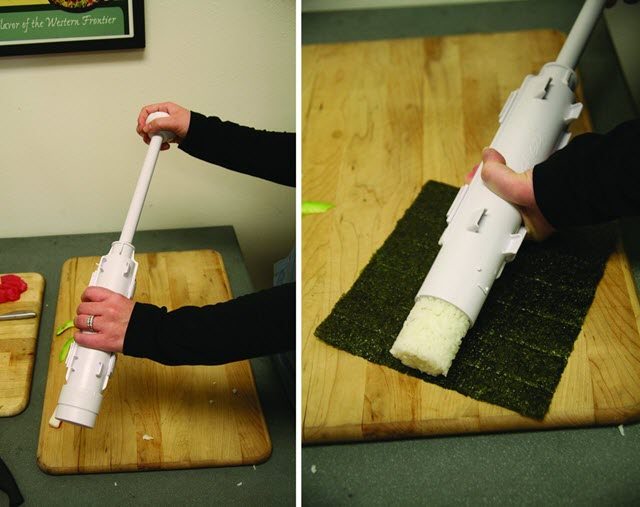 For the clumsy sushi maker at home, the Camp Chef Sushezi Roller Kit is a simple handy gift that will make them look like a pro. In just 3 steps you can make the perfectly shaped sushi rolls easily. Plus the kit can also come in handy for making treats for the kids like cake rolls or walnut fudge.
Buy Camp Chef Sushezi Roller Kit
iRobot Roomba 650 Robotic Vacuum Cleaner – $274.99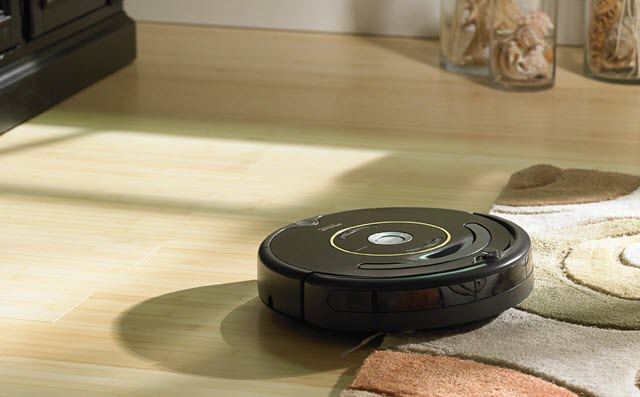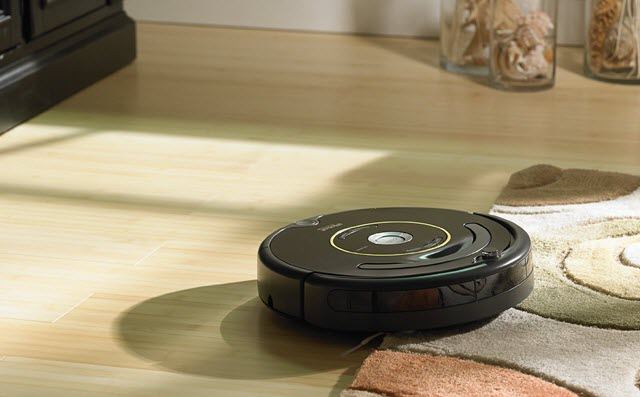 My final selection for the home maker is the robotic vaccum cleaner that is designed to clean up the entire house with no effort. Whether its cleaning under the bed or other hard to reach places, you can trust this smart tool to navigate everywhere required and clean up all the mess, including your cat's messy fur. All you need to do is press a button. Sounds heavenly?
Buy the Robotic Vacuum Cleaner
As I mentioned previously, choose your gift with love and it will be cherished.
Merry Christmas and Happy Holidays Folks!
Disclaimer: This post contains affiliate links to my recommendations. If you choose to buy something I linked to in this post, I make a few dollars! So, Thank You!
---
Ads by Google