The holiday season is so much fun but when it comes to finding presents for our loved ones, hmmm… maybe not so much. Deciding on those perfect Christmas gifts can become stressful if you get caught up in the specifics.
Here's what I do when preparing to buy a Christmas gift for my family. I sit for a few minutes and contemplate my interactions with them in the recent past. For instance, I remember mom raving about some cool coffee machine that could make that perfect brew and how she couldn't get her hands on it for some reason or the other. Or my brother's rambling about how his friend's super duper VR system.
If you think back at those snippets of conversations from the past, you'll get plenty of great gifting ideas. Now you don't have to get the exact same gift if it is out of your budget. You can find a great substitute based on that idea or a cool accessory that complements something precious they already own. A little thought about the person for whom you are picking a gift will help make your choice of gift easier.
Secondly, if you are buying something from a store, personalize it. I always put a little extra effort into making that gift my own. (No… I'm not talking about tying that bow!) You can hand make something that complements the gift you bought to make it a little more special.
And finally, don't forget to enjoy yourself. Christmas shopping and stress should not be used in the same sentence. This is something you do for people you love. Smile, sing a carol, make a list, and shop away!
For all of you who want to gift a tech device to your loved ones, I have put together a ready made list you can choose from. I hope you something good or inspiring from the list. Here are the perfect Christmas Gift Ideas for Tech lovers in your family – ones they will truly love and cherish.
Perfect Christmas Gift Ideas for Tech Lovers in Your Family
Echo Dot (2nd Gen) $49.99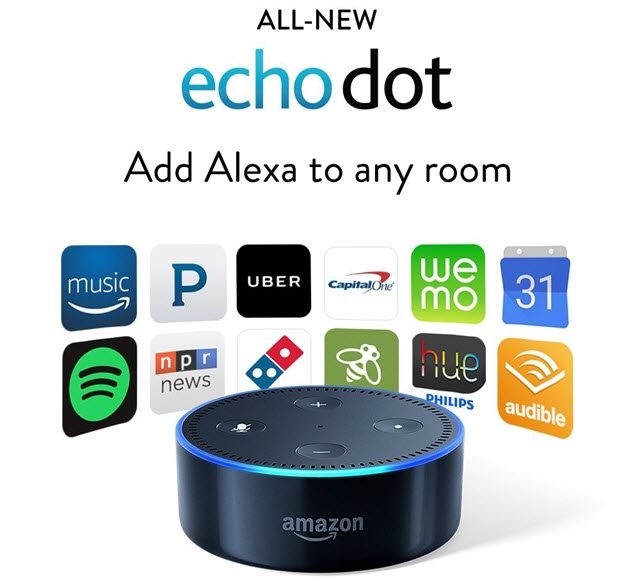 This mini smart speaker from Amazon makes for a lovely gift for anyone who wants a voice assistant to help get things done. Think Siri in a speaker at a wonderfully affordable price. The Dot responds to the name Alexa, but you can customize it to your liking. You can get Alexa to do a wide range of things, from streaming music on popular apps, playing podcasts, reading the news headlines, setting timers, and waking you up in the morning, to providing timely reminders and more.
The Echo Dot also lets you control home appliances including lights, thermostats, garage doors, sprinklers, and more with compatible devices. Integration with more and more 3rd party apps means the Echo Dot can acquire more and more features in the coming days. Overall, a worthy gift for any adults in your family.
FUGOO Sport – $143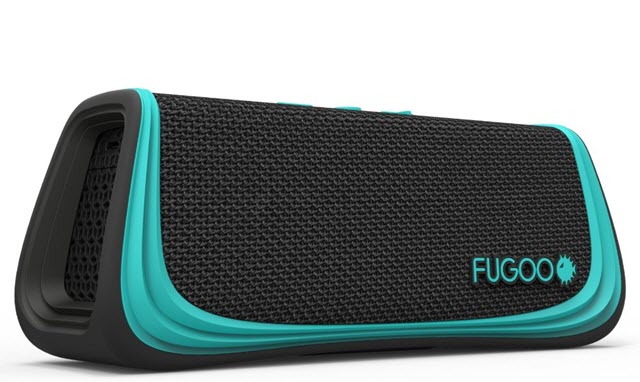 The FUGOO Sport is a top of the class portable rugged Bluetooth wireless speaker. It is snow proof, sand proof and waterproof to some extent and offers an impressive 40-hour battery life. You can use the USB port to quick charge your phone or tablet too, if you're in the great outdoors. At just under $145, this is a great gift for a family member who spends a lot of time camping or trekking.
Roku Streaming Stick (3600R) – $48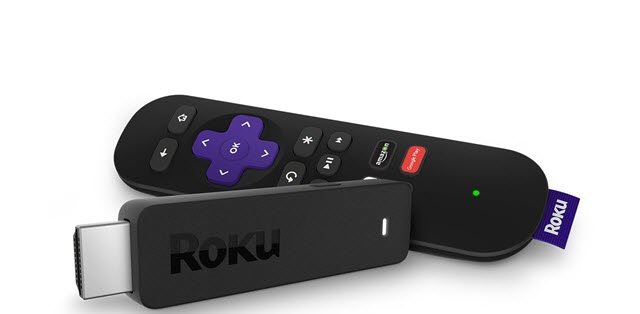 Got a Netflix fan in the family? Consider gifting the Roku Streaming stick. At just under $50, this powerful fast dual-band wireless device brings streaming services like Amazon, VUDU, Netflix, Hulu, and Google Play to your HDTV. Not just at home, you can carry it on your travels and connect it to a hotel room TV too, should you want to.


Bose SoundLink Color Bluetooth Speaker II  – $129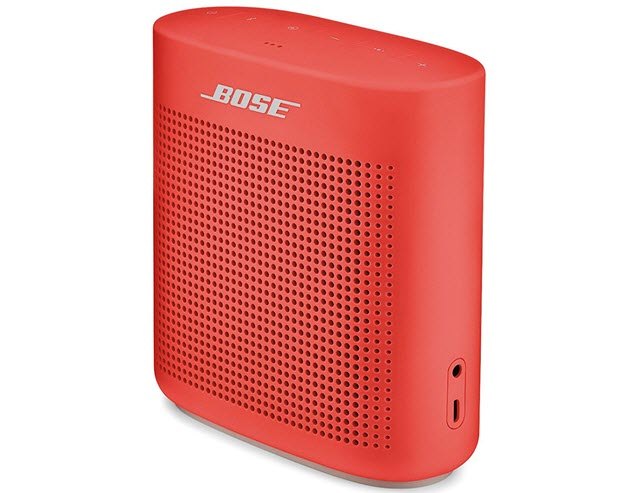 No home is complete with a Bose device, and the newly launched small SoundLink Color Bluetooth Speaker II is a nice gift to consider giving. Rugged to the look with a soft exterior, it is available in a variety of colors. It is also water-resistant and easily portable allowing you enjoy great sounding music in the park, beach or near the pool. Voice prompts allow you to easily pair them and a built-in mic makes it easy to connect to  Siri or Google Now. Promises up to 8 hours of listening per charge.
Roku Ultra Streaming Player – $129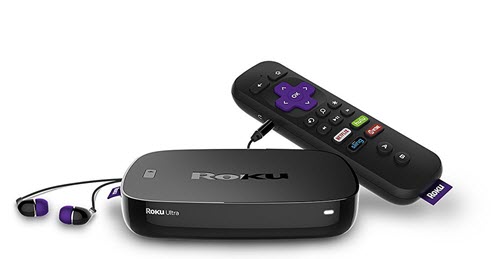 For the ultimate streaming experience, consider the Roku Ultra. It offers brilliant 4K and 1080p HD streaming at 60fps, and vibrant HDR color that delivers crisp, life-like images that practically jump off the screen. You can stream movies, TV shows, live sports, news and music and access 350K+ movies and TV episodes across 3,500+ channels. It even comes with an option that will help you find your remote should you misplace it. Also comes with a night listening mode and microSD port.
Amazon Fire HD 8 – $89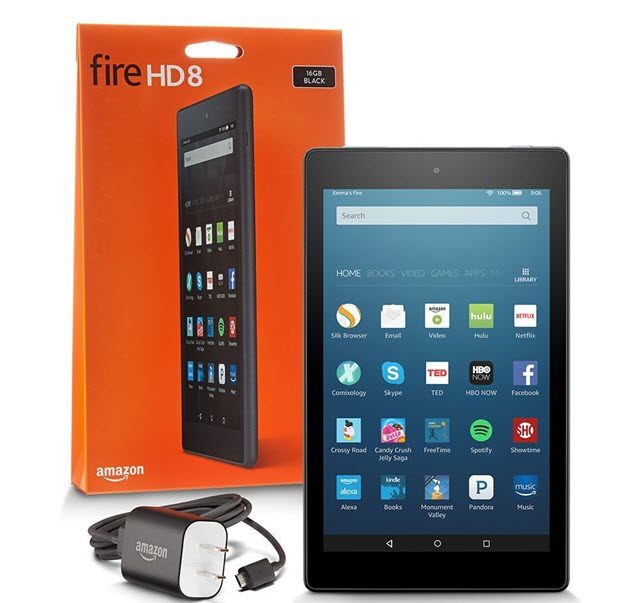 Amazon's very own tech gadgets are a steal for the features offered. The Amazon Fire HD 8 tablet is just one of the cool devices you can pick up from Amazon. Amazon instantly gives you access to all its great services, movie streaming, songs, books, apps, games and more. You can also find thousands of free stuff on Amazon Underground and Prime members get unlimited access to huge collections of the best that Amazon offers. Fire HD 8 device promises up to 12 hours of battery life, twice the storage, and 50% extra RAM power for faster performance.
Amazon Kindle Readers – From $49.99 to $289.99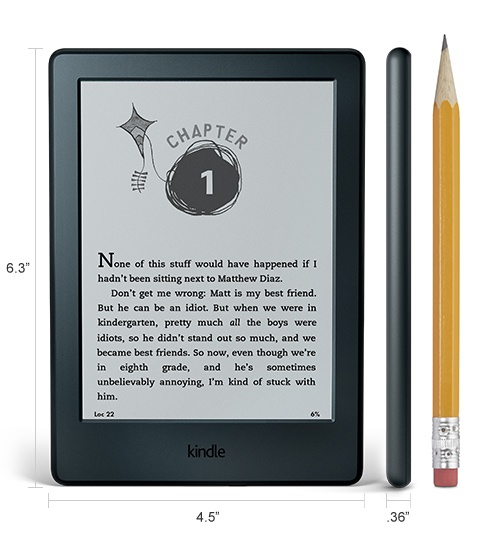 If you have an avid reader in the family, the Amazon Kindle Readers collection has one to suit your budget. The most basic reader which has no charging cover of built-in light is available for $49.99 while the better buying options include the $99.99 Kindle Paperwhite, the Kindle Voyage, and Kindle Oasis making up the more expensive variants.
Reading on a Kindle is heavenly – no eye strain, totally customizable to read at your own comfort, packs a dictionary to instantly learn meanings for new words, some social options and ability to pick up from where you left one. Plus, you can access millions of books at dirt cheap prices.
Plus if you are keen to encourage your kids to read, consider the Kindle for Kids Bundle, which comes with a 2-Year Worry-Free Guarantee!
Bose QuietComfort 35 Wireless Headphones – $349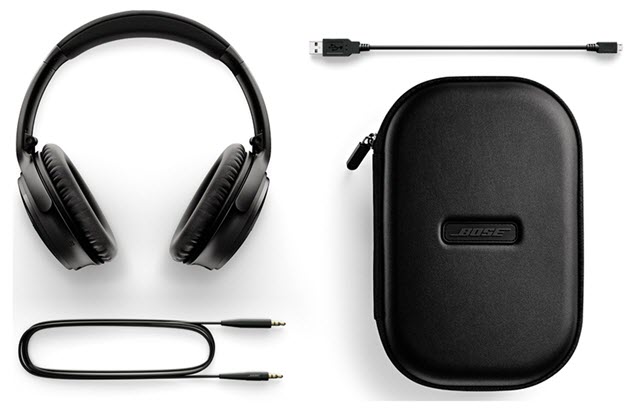 Got a lot of money saved up for your Christmas shopping? If you don't mind splurging, consider the Bose QuietComfort 35 Wireless Headphones. It features world class noise cancellation features that makes the music sound awesome.Plus, you get the convenience of wireless connectivity and a 20 hour battery life (40 hours if wired).
Bose SoundSport Apple Power Red In-Ear Headphones – $99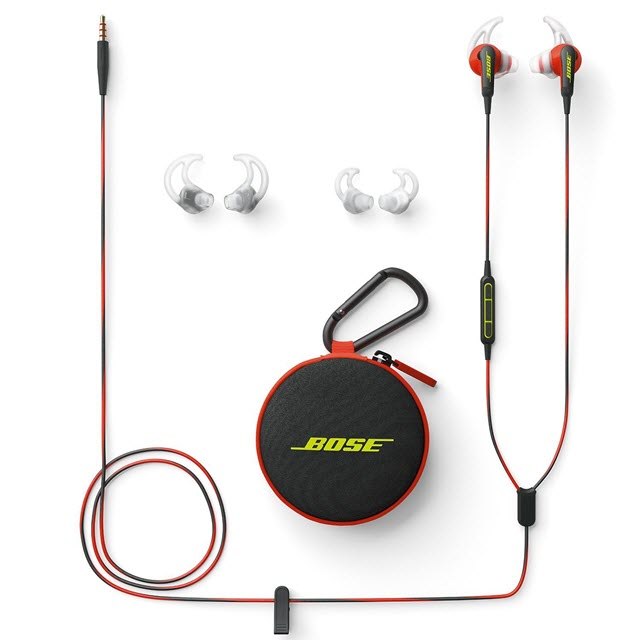 I'm a big fan of Bose and I'm going to make one more recommendation from them – this one is the SoundSport Apple Power Red earphone. It is both sweat and water resistant, and sits on your ears comfortably. The devices provide deep, clear sounds and come in a variety of designs. There is also an inline microphone and remote to switch between calls and music. (on select iPhone models).
Blue Yeti USB Microphone – $128.99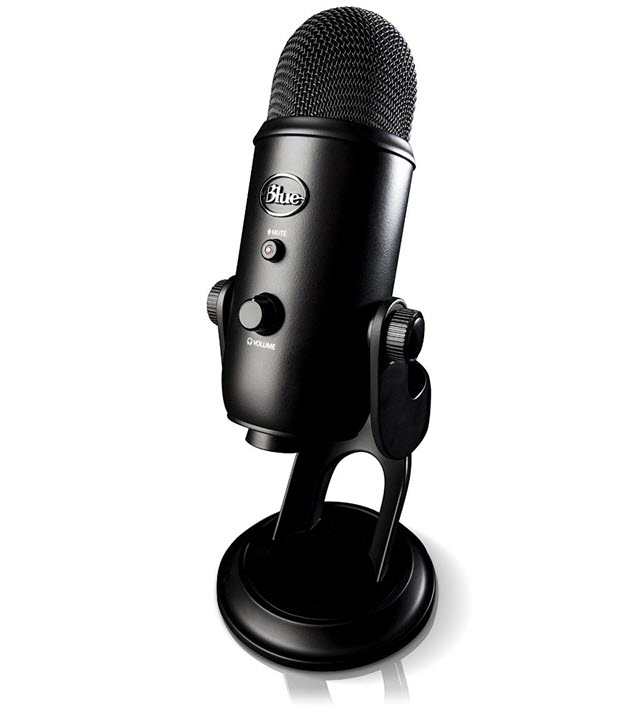 One of the most useful gadgets I own, this Blue Yeti is actually an All Black edition microphone. If you are looking for a gift for someone in your family who does a lot of recording whether its vocals, instrumental music, podcasts, or interviews, this is a good gift to consider. It has 4 different pattern settings and requires practically no setup. You can start recording right out of the box, thanks to its plug and play nature.
Gadgets and Gifts from Apple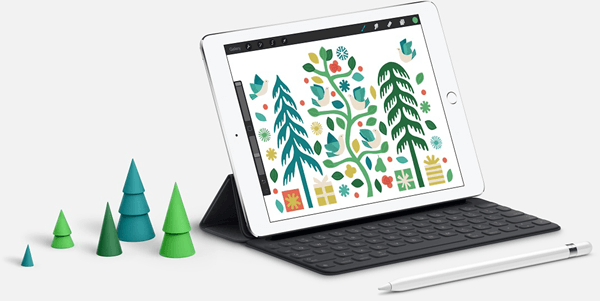 Apple has a special gift guide to help you pick from a range of products in store. If you have plenty of cash to splash, you can take a look at what they have to offer. I covered some of the gifts in my previous post, but if you wish to head over to the gift guide, click the link below.
Samsung Gear VR – $53.99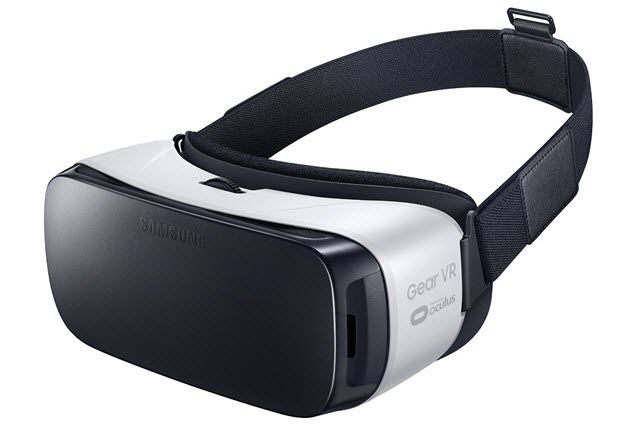 Know someone with a Samsung Galaxy phone? This light-weight virtual reality system lets you play games, watch movies and drop into the action on your mobile screen with ease. Its compatible with plenty of phones, but check your device before you take the plunge.
Fitbit Charge 2 – $149.95
The newest fitness tracker to come out of Fitbit is the Charge 2. It has a new design, colorful bands and a bigger display. There are 2 new features in the Charge 2 and that's Cardio Fitness Level and Relax. That means the device can track your heart rate, see real time stats on your running or jogging exercises, and track your steps, distance, calories burned, floors climbed and active minutes all day long.
It also walks you through short breathing exercises to lower your blood pressure, reduce stress and lessen anxiety. Plus, you can also see call, text and calendar notifications when your phone is not around. A perfect gift for someone who needs a bit of fitness motivation.
Tile Mate – $24.99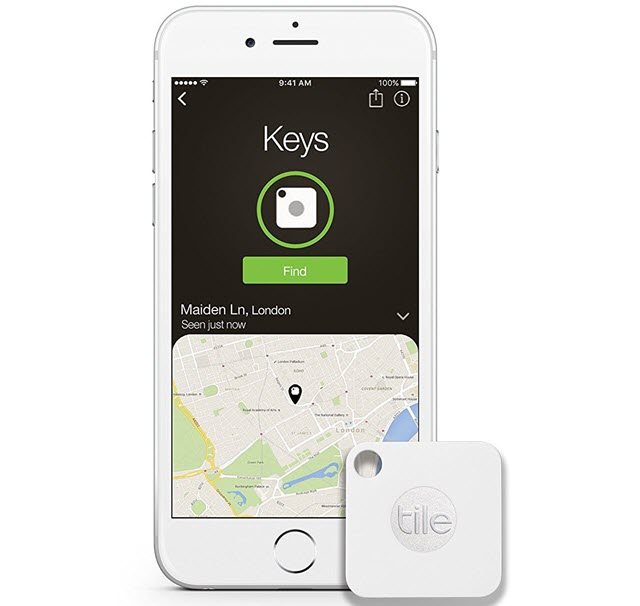 Tech gifts don't have to be expensive or flashy. Consider the Tile Mate. At just under $25, this useful Bluetooth tracker can be looped onto keychains and other products to find them easily when misplaced. You can use your smartphone to ring the tracker when it is near but out of sight.
Whatever your choice of gift, remember to choose with love. It will always be treasured.
Have a Happy Holidays and a Merry Christmas folks!
Disclaimer: In case you did not notice, this post contains affiliate links to my recommendations. If you choose to buy something I linked to in this post, I made a few dollars! Thank You!