Today, we are more connected to people from around the world than before. And in spite of globalization, there isn't one single language that everybody knows. With the results, we all have to rely on a good translator to help us understand people who communicate in languages we are not familiar with. Naturally, with the smartphone, it is much easier to understand other languages without having to take up a course. Translation apps are ideal for anyone traveling to foreign lands, but it works just as well for anyone wanting to study a new language as well. In this article, we share with you some of the best translation apps you can find on the Play Store that can help you in your quest. Check it out.
Best Translation Apps for Android in 2023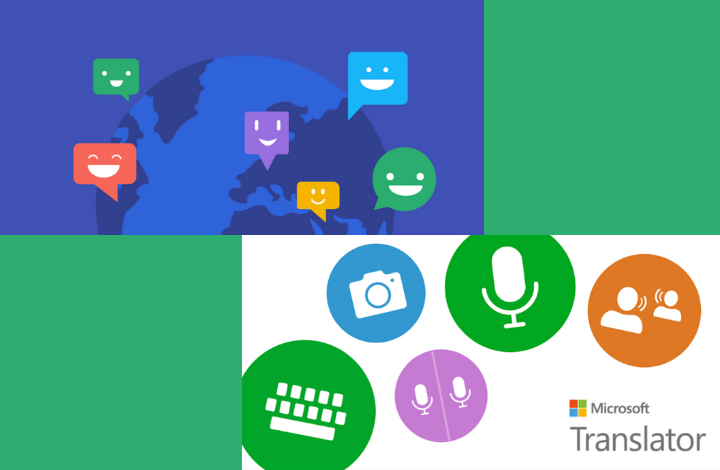 Speak and Translate: Translate
Speak and Translate is a brilliant app from BK Translate that supports multiple language translation. You can translate from English to Spanish, Thai, Arabic, German, Japanese, Indonesian, French among 150 others.
The apps support text, voice, and camera translations. You can type in sentences or phrases and have the translator read it out loud too. The app has an easy to use UI but you have to contend with ads placed by the developers.
Download Link: Speak and Translate
DeepL Translate
DeepL Translate is yet another fantastic language translation app that offers support for 29 of the most popular languages including Chinese, French, Spanish, and German among others.
The app allows easy translation with options to translate from text and voice. There's even a camera translation function with support for 23 languages. Perfect for those times when you want to read menus or street signs. You can even save words and phrases for future reference or to build your own vocabulary using the Bookmark functionality.
Download link: DeepL Translate
Google Translate
Google Translate is probably one of the best translation apps on Android with support for over 100 different languages. It translates text that you type into the app as well as text copied from another app. You can use the translation services even when you are offline without an Internet connection, but this feature is currently limited to 59 languages. Camera translation is also possible; just point the camera over some text you want to translate to get the job done. You can also take photos of text and have them translated.
Google Translate even lets you translate bilingual conversations on the fly in 70 languages. It can recognize and translate text that is handwritten on your screen. You can also star and save translated words and phrases for future reference. Lastly, the app lets you continuously translate someone speaking a different language in near real-time in 8 languages.
With so many useful features, it is no wonder that Google Translate takes its place as one of the best and most popular translation apps in the marketplace.
Download Link: Google Translate
All language translator from Klays-Development
Klays-Development has a bunch of translation apps on Google Play for individual languages such as English-Korean translator, English-German translator and such. But there is also an all language translator that supports multiple languages.
The app supports translation of typed text as well as voice inputs. The individual translator apps have advertising but this version is a premium one that costs $1.81. It has no ads or in-app purchases.
Download Link: All language translator from Klays-Development
Microsoft Translate
Last on our list is Microsoft Translate and it is a great app that supports over 70 languages. It can translate text, voice, conversations, camera photos and screenshots. The best part is that you can download languages for free to use when you travel and are offline.
The app features a split-screen mode for two participants having a bilingual conversation. You can even connect your phone or tablet and have in-person conversations with up to 100 people across multiple languages. A Phrasebook serves as a guide to save verified translations and pronunciation to help you learn important phrases. You can even look up alternate translations and meanings of a word to find the best translation to express yourself.
In all, Microsoft Translate is a feature rich app worth having on your phone if you are in need of translation services.
Final Thoughts
If you are looking for the perfect app for your translation needs, you most likely won't find one, because apps are always improving and getting better by the day. So, having one or two of these apps on your phone is preferably the best way to get the job done without breaking a sweat. Download them, see how they work for you, both in online and offline mode, and then stick with the top two.
If there is an app not on this list that really worked well for you, we'd love to hear about it in the comments section. So do share!