Dynamic Island is a feature introduced by Apple in their iPhone 14 Pro models. In short, this feature is a notch that turns into a notification bar. If you're an Android user you don't have to worry about being left out. Some Android phone manufacturers such as Realme and Xiaomi are already working on incorporating it into their devices. Meanwhile several Android developers have launched apps that ape the Dynamic Island experience. So if you are keen on trying it out, here's how to get the Dynamic Island feature on your Android.
How to Get the Dynamic Island Feature on Android
There are plenty of apps on Google Play that you can download on your Android, but in this article, we'll be focussing on dynamicSpot developed by Jawomo.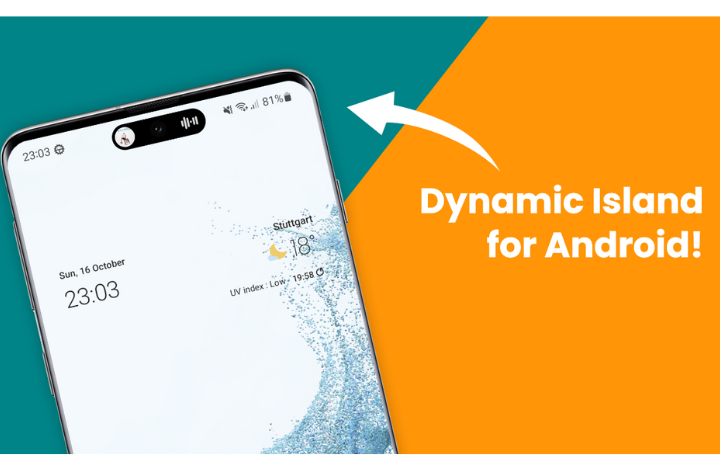 To get started, you'll have to download dynamicSpot and grant the required permissions. You can then choose which apps to allow notification pop-ups.
When you receive a notification, a pill shaped cut-out will display close to the front camera. You can then tap the pop-up to open the app. Or you can long press to expand the options and see more notification details. You can even reply to messages from this pop-up view.
dynamicSpot has an interesting Live Activities feature that lets you access all your favorite apps easily from the Dynamic Island pop-up.
You can customize the app by changing the appearance of icons and animations or changing the position and size of the popup.
dynamicSpot works on all Android apps including the popular ones like chat, map, music and timer.
dynamicSpot is free to download but there is a Pro version if you want access to all its features, especially where you want to configure the single tap and long press action.
Conclusion
dynamicSpot is one of the better apps on Google Play but it is not perfect. If your Android smartphone has a notch in the middle it should work fine, but you're likely to find the customization tough if you have a phone like the OnePlus Nord that has a notch on the side.
However, I still find the app a little buggy, but the developer appears to be responsive to the issues and is updating the app continuously.
So until something better comes along, I'm going to persevere with dynamicSpot.
If you are using the Dynamic Island feature on your Android, let us know your experience.
Download link to dynamicSpot: Google Play