Writing is a daunting task. Not everyone is a born writer. Moreover, there are different kinds of writing. From academic research to business writing, every form of writing has a special tone and style. If you are worried about how to improve your business writing skills, then check out these effective tips.
Skills to Level-Up Your Business Writing
Knowing Your Audience
One of the key elements ofeffective business writing skillsis to know your target audience. Getting to know your audience helps you draft a clear and effective message that reaches out well. When you know your audience, you can easily know what kind of information to incorporate.
You also know how to arrange that information, and give supporting details for the reader to understand and interpret. This helps create a better sales opportunity. Learning about the demographics, age and gender helps determine the interests of the people and allows you to target the audience accordingly.
If you do not address your audience in the right way, you will lose their interest and it will not be converted into sales.
Clear and Concise Language
Use simple words and phrases. You don't have to go about beating the bush when explaining your product. If you don't know how to write in a business tone and language, then take the help of a professional essay writing service. There are already written papers on the subject and all you have to do is submit them to the relevant audience.
If you are planning to write it on your own, then take a look at these tips to improve business writing:
Don't use fluff, idiomatic expressions, and complex language;
Keep the tone formal, instead of casual;
Break up your writing instead of using one paragraph;
Using bullets and paragraphs helps keep the balance;
The language should be crisp, clear, and to the point;
Create a proper structure;
Don't write on a whim, organize facts and information and present it in a logical structure.
There is no fluff in business writing. You have to maintain clarity using the right words and vocabulary. It has to be clear, concise, and crisp. People usually don't have the time and patience to read long documents. The language should be crisp and clear to give information and let your target audience know. Build a logical structure. Let one point flow across to the next one. Use paragraphs and bullets to break up your writing.
Writing For Your Audience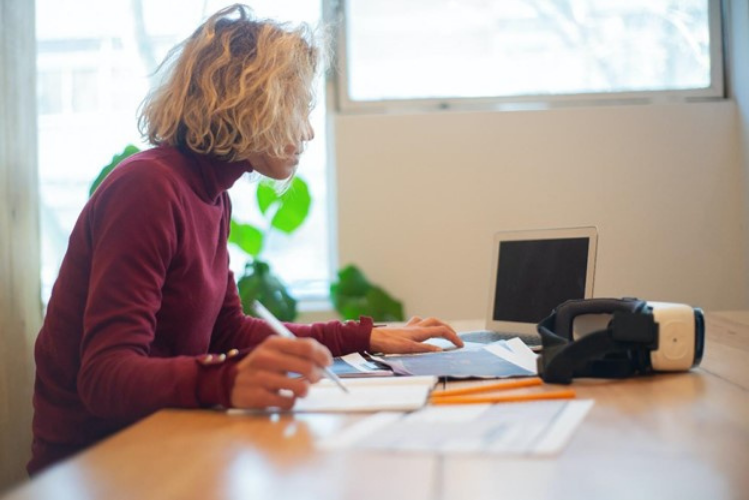 When you write something, it is best that you know who will read the content. You can then frame your thoughts and words in a fashion that lets your message be heard. One of the main points of business writing is to motivate your target audience so that they take appropriate action. Let us see how you can improve business writing skills:
Research before you write down. It is important to know the demographics, interests, age, and gender of your target audience. What do they like the best? At what time of the day etc. You can then shape your message based on the facts you have researched about them. The more you learn about your audience, the better you will be able to understand them and the better you will be able to target them;
It is also important to know your competition. What strategies are they adopting? Their pricing, strengths, and weaknesses are some determinants and factors that can help you shape your business. When you closely study your competition and take insights into their branding, you will know how they are structuring the message. This will keep you ahead of your competition and help you become one of the best-skilled business writers;
If you have to pitch to your clients, spend some time knowing about them. When you know about their likes and preferences on a more personal level, they will be better connected to you. Use the information you have gathered about them and let them know that you already know about their likes and dislikes;
Another tip when writing for a business is to ask yourself if the same message can be communicated in a better, attention-grabbing way. Don't use the same words your competition is using. Leap forward and use your creative abilities to formulate words that quickly appeal to your target audience. Resonating well with your audience is the key to helping reach out to your target market.
Organization
Organize your ideas. Create paragraphs and sentences so that your audience hears about them. Use transition words to move from one point to the next. Organizing your ideas and logically presenting them helps create a compelling document.
It will lead to the desired conclusion if you formulate your ideas and logically present them. The call to action should be at the very end so that the reader buys the product. If you use a call to action in the beginning you will not be able to organize your ideas. To improve business writing skills you must let your ideas flow naturally.
Word Choice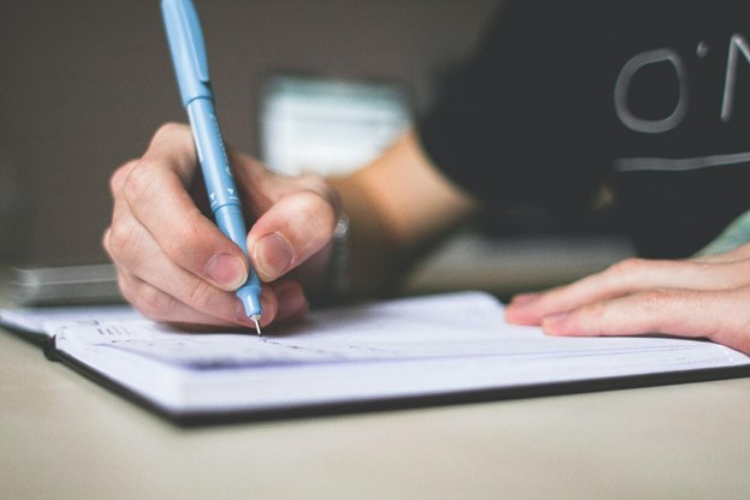 One of the key elements of written business communication skillsis the choice of words you use. Avoid general words in your writing and use more proper nouns and modifiers to convey your message. Using slang language or casual words makes the essay look bad.
It is important to use the right kind of words that are appealing and let the reader know what the product is all about. Words bring life and describe in detail. Your reader through your words will be able to understand what the product is all about. Add words that give color and life to your writing.
Use a dictionary and a thesaurus to convey your message. If you fail to use the words appropriately you will not be able to let your reader know about the product and information.
Here are some quick tips to help you choose the right words:
Use proper connotations;
Avoid slang and informal communication methods;
Don't use generic words and clichés;
Give life to your essay through the right words;
Describe but don't go overboard;
Remember: Nobody likes a lengthy document;
Take the help of a thesaurus and find synonyms to better communicate your point.
We hope these tips will help you do effective business writing. Don't go for words that do not convey the right message. Ensure your message is clear, concise, and crisp. Do proper research before sitting down to write. When you know your target audience only then you can convey your message appropriately.