Mobile coupon apps often have advantages over the ones that just work on your PC. This is because they can do unique things that you couldn't do through your PC. This includes things such as finding you coupons based specifically on your current geographic location, or based on your current preferences, that is your patterns of movement around town and what you've been buying, especially if you use something like Google Wallet. Here are some of the best coupon apps around.
Best Mobile Coupon Apps for Android and iOS
Coupons.com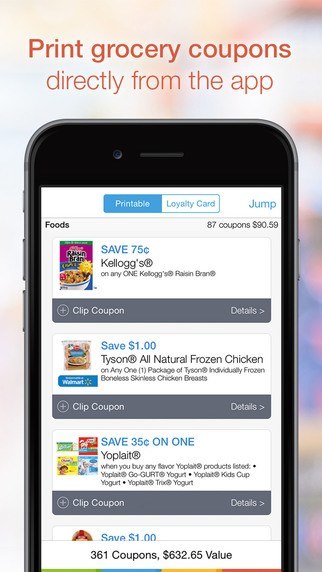 This is perhaps the best known and most popular of all the coupon apps. Coupons.com iPad app is great for the sheer variety of coupons offers and available. Not many carry the vast majority that this site has and makes it so easy to save big money. From pasta sauce to mops and more, the Coupons.com iPhone or iPad app will help you save big at checkout.
Download Coupons.com for Android
Grocery IQ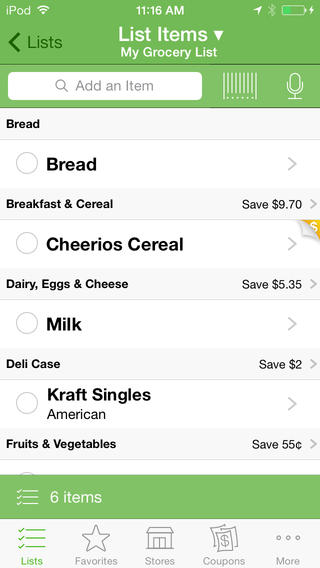 The Grocery IQ app is put out by Coupons.com. It's one of the best mobile grocery coupon apps you can use if you always buy the same thing week to week, out of the same grocery list. You start out by making a grocery list which is then saved on your Apple or Android phone.
Then, the app will match the items on your list with any coupons that match with them. You can add items pretty easily through typing them out or just by scanning a bar code, or even just inputting them with your voice. It takes a little time to set up, but it's often well worth it for the time and money you save.
Saving Star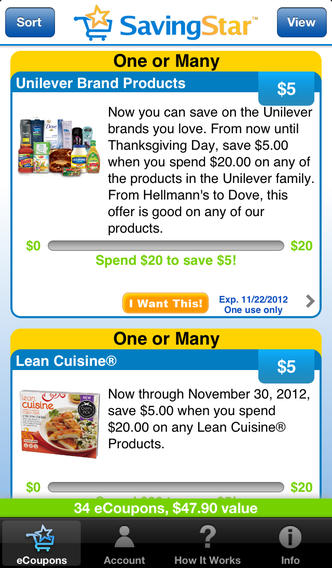 Saving Star is an app that's best used for people who want to get big rewards. You can register your loyalty card and then look through exclusive offers. There are plenty of $5 offers here that are great too.
What's unique about this app is that instead of taking money off of your bill when you use the app to scan your loyalty card at checkout, you get money into your PayPal account, your bank account, an Amazon gift card, or a donation to a charity. It really makes you feel like you're getting something for your trouble. There's a "One or Many" deal type where you can buy the same thing over a few trips in order to get payouts.
Cellfire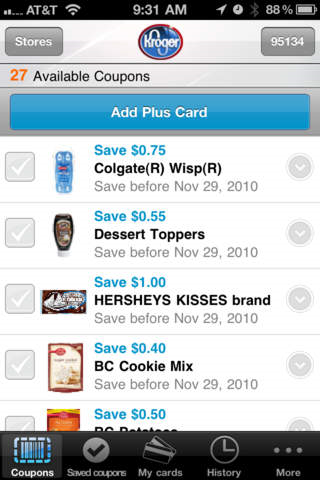 Cellfire is available not just for Android or Apple, but you can also get it for Blackberry. You can have deals sent directly to your loyalty card through the app. By browsing through deals and click on the ones you want, they'll be saved to your loyalty card, and you can then just hand it to the clerk during checkout which makes it a lot easier to use. You can actually use the "store alert" option to have your phone alert you whenever you walk into a store that has new coupons.
GeoQpon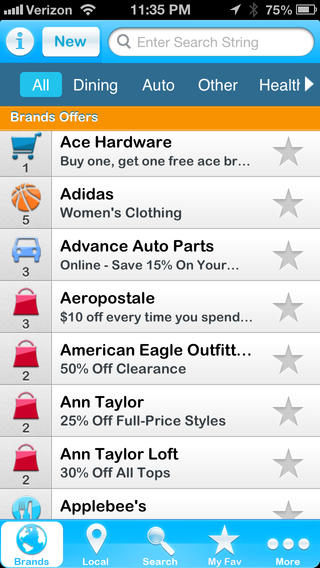 Geoqpon is the perfect app for finding the perfect promotion code and coupons near you. If you travel frequently this app will be especially useful to you. There are tons of filter options that you can use for brand or location. Once you find a deal, you can open it directly in Google Maps and get directions and navigation to get right there, as well as an easy way to call the store for directions and hours.
Shopkick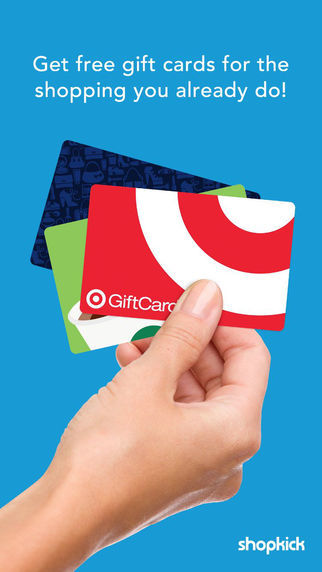 Earning rewards is easy with Shopkick, a mobile app that lets you check in when you visit stores, scan products and earn rewards based on your activity. If you're well-connected with other shoppers, you can also benefit by sharing perks with friends on social media websites and getting rewards when they buy through your links.
If you like shopping and want others to benefit from your shopping outings, the app even lets you donate your reward points to charities. Shopkick is currently available at Crate and Barrel, Macy's, Target and other well-known retailers.
The great thing about these shopping apps is they're all incredibly user-friendly, even allowing shoppers who aren't as tech-savvy to benefit from their information and convenience. In the coming years, mobile technology is likely to become even more integrated into shopping routines, creating a seamless transition between traditional in-store shopping and online shopping.
Valpak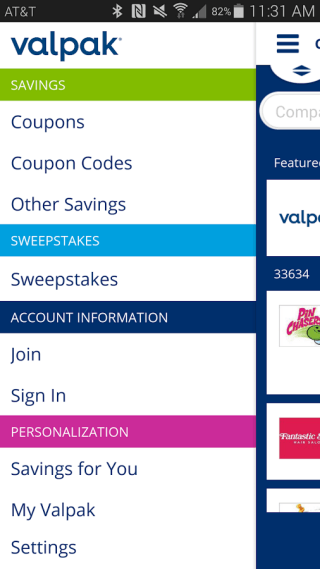 Fans of daily-deal websites love the Valpak app, which offers deals and coupons delivered right to your phone. It has systems that allow you to track what you've purchased and just show the voucher on your phone rather than having to print it out and bring it into the store.
This makes it easy to find and use a voucher while you're out instead of having to plan a purchase in advance or run home for one important piece of paper. You can also get notifications that remind you to use your offers or view new offers in your area so you never have to miss out on a great 'shopportunity.'
SmartSource Xpress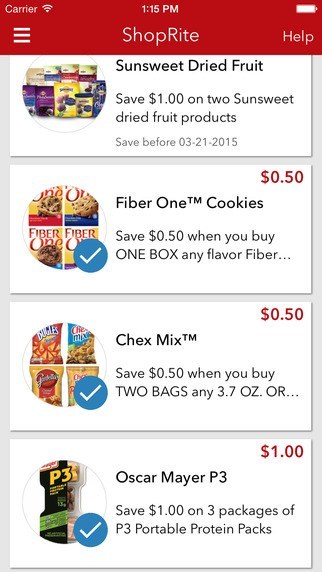 The Smartsource Xpress iPad app allows you to view and add digital coupons to many store card programs; including Kroger, Save N Shop and more. The way it works is that you browse for coupons, then tap the screen to add to your store card. Then the coupons are automatically stored in your card for use at the store. You can alternatively also print out your coupon list the traditional way. This is a smart and convenient shopping app for the iPad.
RetailMeNot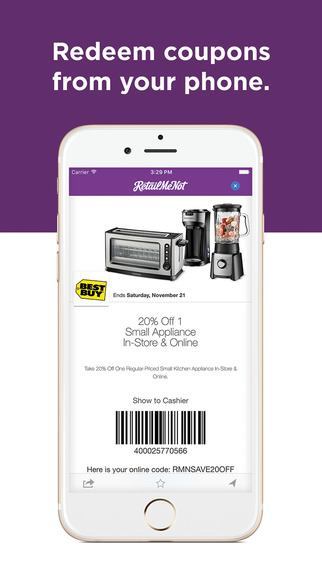 This is by far my favorite shopping app and for good reason. There are loads of coupon promo codes just sitting there waiting for me to grab and use from all my fave stores. I usually always go here first before I checkout online at all my top name brand stores including; Land's End, Eddie Bauer, Kohl's and more. This is a MUST HAVE shopping app for your iPhone or iPad to save big. We never shop online without it and neither should you.
Download RetailMeNot for Android
Overall, coupon apps will ensure that you don't spend more than you have to no matter where you go.