Shoes are girl's best friend, discounting the diamonds of course! If you have a penchant for shoe shopping, what better way to stay on top of the fashion trend than to carry around an app that showcases the best in the industry. Mencanta Shoes aims to do just that and surprisingly ends up doing a lot more. We take a look at this eye catching  app that can easily make every girl's "shoe" dreams come true.
Mentanca Shoes App Review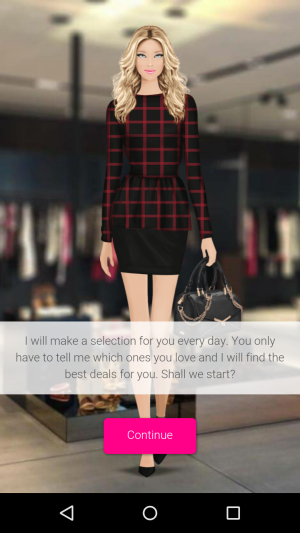 Indre Gutauskaite from the startup Mencanta tells me that the app's name is an abbreviation of "Me encanta", which means "I love it" in Spanish! Honestly, there couldn't be a more perfect name for this app!
When you launch Mencanta Shoes, you are welcomed by a chic personal shopping assistant Amanda who promises to help you find the best shoe deals on all your favorite designers.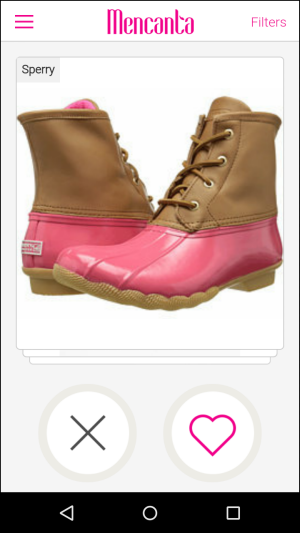 You get started right away by liking or dismissing the shoes that show up in the gallery. Swiping to the left dismiss a design, while swiping to the right favorites it. Shoes that you favorite will get added to your closet. When Mencanta finds a deal for the items you favorited, you will instantly get notified. You can head over to the My Closet section and tap on a shoe card to make the purchase. You will then be redirected to an online store to place your order.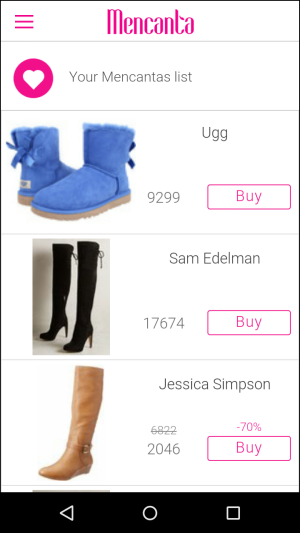 Mencanta beautifully showcases shoes from some of the biggest names in the industry. I'm talking Zara, H&M, Tommy Hilfiger, Armani, Ralph Lauren, Gucci, Jimmy Choo, Urban Outfitters, Marc Jacobs, Yves Saint Laurent, and Ugg just to name a few. You can make use of the Filters to narrow down your search according to price or designer. Apart from the Shoe section, you'll also find handbags and dresses to browse through.
Not Just Shoe Shopping…
Mencanta isn't just a one way street where you find something, like something and buy it when you find the best deals. It lets you sign in to Facebook so you can share your shoe wishlists with your friends and discover what your friends like. With Mencanta, its easy to see other people's favorites, and use that to your advantage when you are picking a gift for your friend, your mom, or your girlfriend.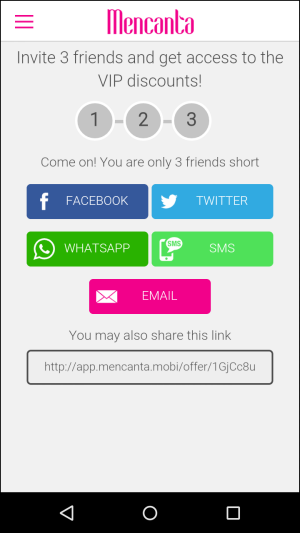 Mencanta also features a V.I.P section where you can discover the top 10 discounts on shoes. You will have to work a little bit for getting into that exclusive club though. You need to invite your friends to Mencanta and when 5 of them accept your invitation, you are eligible for the VIP discounts. The app lets you connect via Facebook, Twitter, WhatsApp, SMS, and email to send out the invites.
Final thoughts
I personally love the clean, neat and user friendly interface of Mencanta. True to its word, it offers a vast collection of shoes from thousands of designers. You could easily lose hours just sifting through the app collection. Shoe shopping is easy and convenient too! Another great plus is that Mencanta also offers a stunning collection of dresses and handbags via the app. What I'd love to see in a future version of the app is an interactive streaming Instagram like community who can share and discuss their favorite designs from within Mencanta.
Mencanta is a MUST HAVE APP for every woman who loves to talk or shop shoes. If you want to discover the best shoes, the best shoe deals and an intuitive way of shoe shopping, check out this free app from Google Play .
Download Mencanta Shoes for Android