For decades, technology has changed how we live, work and play. It has enabled us to make faster connections than ever before. We now have instant access to information, news, predictions today and entertainment, etc. One place this rapid change can be seen is in sports. In the past few years, athletes have become well known for their technological advances in their abilities. Sports fans have also benefited from improved technology that allows them to see the games better than ever before. Below are seven ways how technology has improved sports.
How Technology Has Improved Sports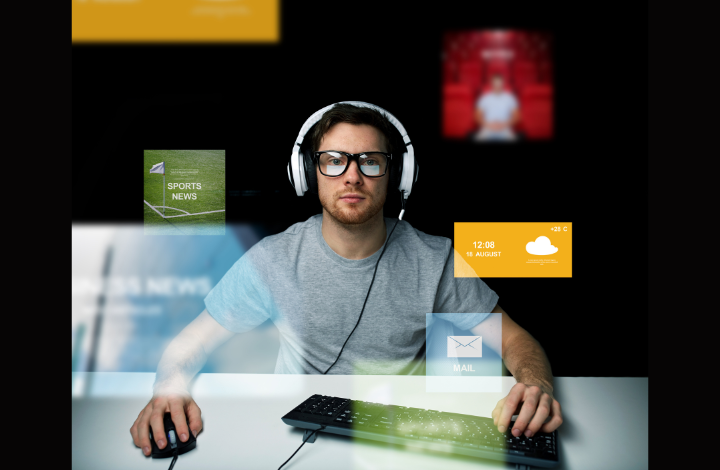 Wearable Technology
Wearable technology allows you to track your fitness and physical activity by collecting data about your performance and showing you how it compares to others. Some devices also provide feedback on your form and technique. This can help you improve your game and motivate you to train more often.
Virtual Reality
VR is a computer-simulated setting that can be explored and interacted with using special electronic equipment. This includes headsets with screens inside them or gloves fitted with sensors that transfer their movements into the virtual world.
VR aims to create an immersive experience that makes users feel like they're present in another place. The technology has been used in sports training since 2016 when football clubs such as Manchester United started using VR headsets during training sessions.
These enabled players could experience what it's like playing at different stadiums around the world without leaving their home stadium.
Live Stream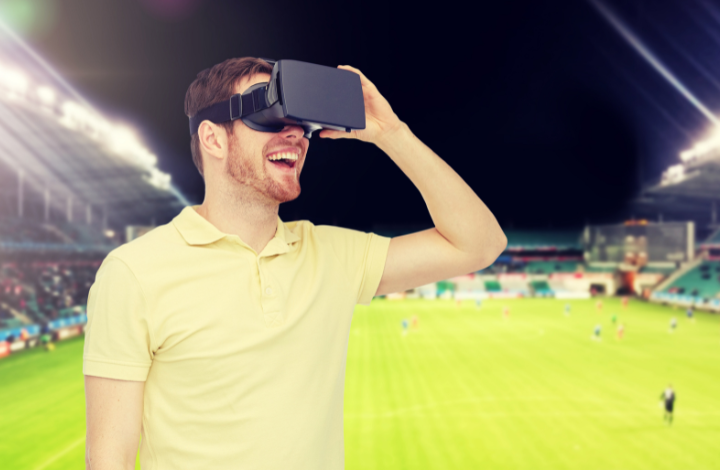 The internet has made it possible for fans to watch their favorite teams and players live online. You no longer have to miss out on your favorite sport because you are not at home or near the stadium. You can use your smartphone and watch live matches from wherever you are!
Social Media
Platforms like Twitter, Instagram, and Facebook have become a hub for sports fans across the globe. Fans connect through these platforms to discuss upcoming matches, share their views about current games, and even upload photos/videos of their favorite players/teams.
Sports clubs also use social media channels to promote themselves by posting updates about upcoming events, ticket sales, etc. If you want to know the latest news about your favorite team, all you need to do is log into social media!
Player Tracking Systems
Player tracking systems have become a staple of professional sports in recent years. Teams can track player location, speed, and distance traveled on the field. This can then be used to measure fatigue and analyze game strategy.
In baseball all 30 major league clubs use MLBAM's Statcast system. It tracks all aspects of the game — from pitch speed to bat speed and more — using radar technology and cameras installed around each field. Teams then analyze the data and broadcast during games to give fans an up-close look at players' performance.
In hockey, SportVU has been used by NHL teams since 2008. Now, it is live in more than 100 arenas worldwide. It uses cameras to track player location on the ice at 25 frames per second (fps).
The data collected can evaluate goaltenders' positioning before saves to analyze which areas of the ice players shoot from most often while on the power play or penalty kill.
In football (soccer), Opta has provided match analysis data for top clubs in Europe since 2001 and now works with every Premier League team and many others worldwide.
Injury Prevention
Many sports are becoming safer thanks to new technologies. For example, in horse racing, jockeys are now using safety harnesses to prevent them from falling off their horses during races. These harnesses have reduced the number of injuries and fatalities in horse racing by over 50%.
The technology also extends to other sports, such as football and soccer, where players must wear helmets to protect them from head injuries.
Training Tools
The first heart rate monitor was released in 1977 by Polar Electro. However, it wasn't until the 1990s that it became widely available to consumers. Today, dozens of companies offer heart rate monitors designed specifically for athletes at every level.
These devices can be used during training sessions and competitions to track progress and set goals for improvement. They also help keep athletes safe by ensuring they don't over-exert themselves during training or competition.
Verdict
Technology has made sports better, not just with innovations in training but also in keeping athletes safe and generally improving the experience for spectators.
Though some traditionalists may revel in their disbelief of how far technology has come, the reality is that it continues to evolve and improve at an accelerating pace and will likely continue to do so.
In an age where sport happens outside of the stadium or arena as often as it does inside, this should be a matter of both celebration and vigilance.