Want to take notes in a jiffy while working on your PC? Windows 10 offers useful built-in tools like Sticky Notes and OneNote for the job. However, they are not often the easiest and most convenient tools to use. If you want another solution to create unobtrusive, yet easy to access notes, consider the Windows 10 app Action Note. Here are some more details on how the app works.
Action Note App for Windows 10
Action Note is a free Windows 10 app that lets you create notes right from the Action Center. Once you download the app, you'll find it integrated directly into the Action Center.
To create a note from the Action Center, open it. You will see a Create new note link at the top. Simply click Create new note to open up a new note.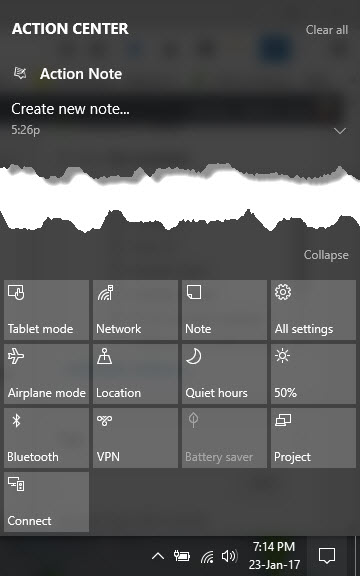 The Action Note UI is a nice, clean interface with various buttons to help you create, edit, and save your notes. The note screen displays fields to add a title and a detailed description. You can also click the File icon at the bottom of the screen to add an image to the note. You can also hit the microphone icon at the bottom to dictate your notes to the app.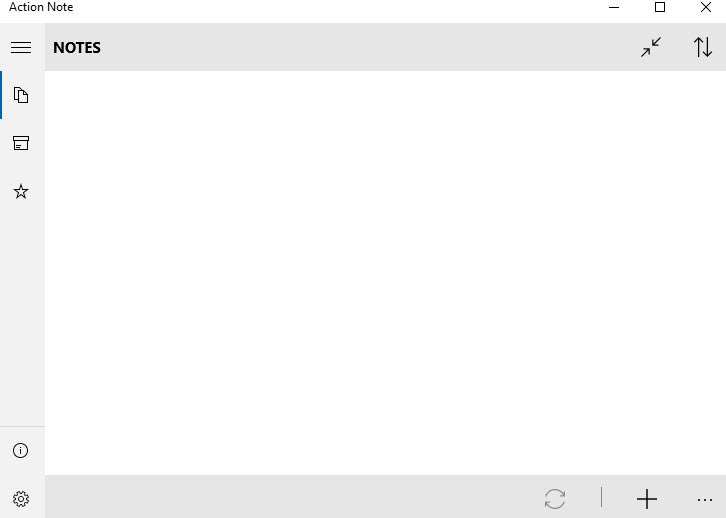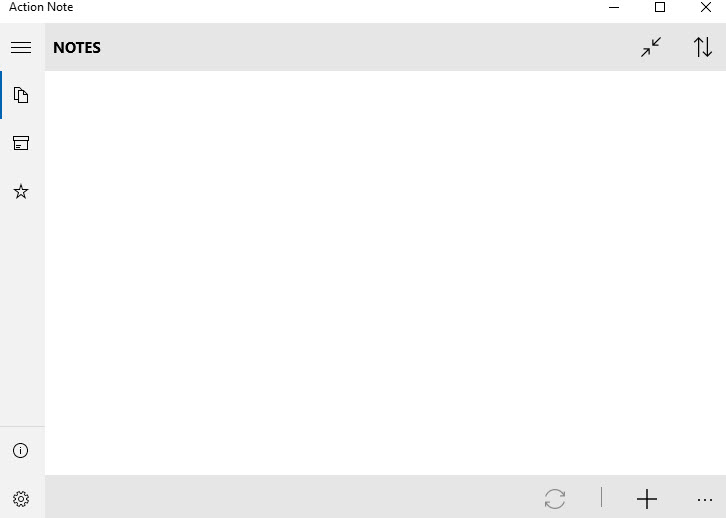 Once the note is created, you can share it with others, pin it as a tile to the Start menu, and save or discard the note. All notes created on the app will also be available in a list format in the Action Center making it easy to access them.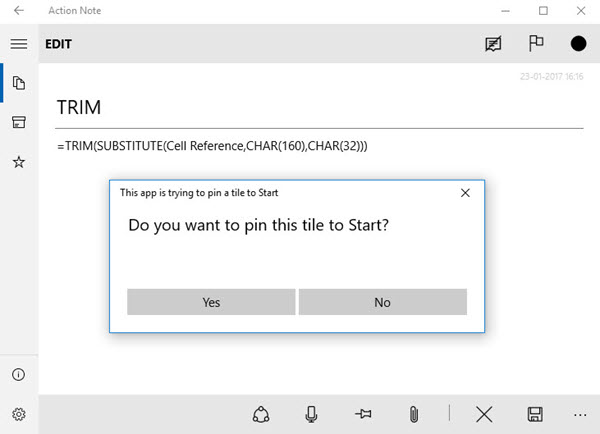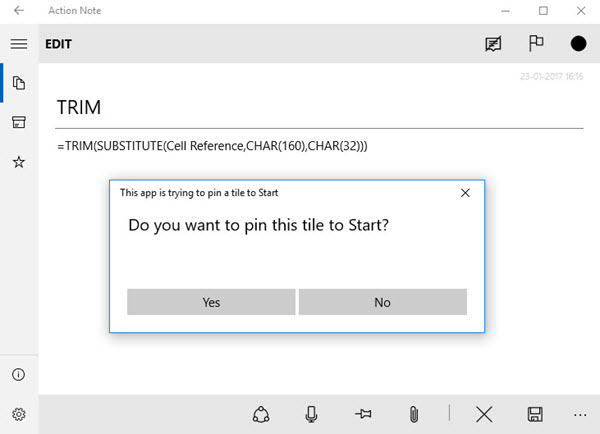 Action Note has a lot of good features for creating notes. You have options to organize notes easily by categorizing them based on color. You can also sort the notes by alphabetical order or by category. You'll find the sort and category links at the top of the note. And you can customize the options from the Settings area.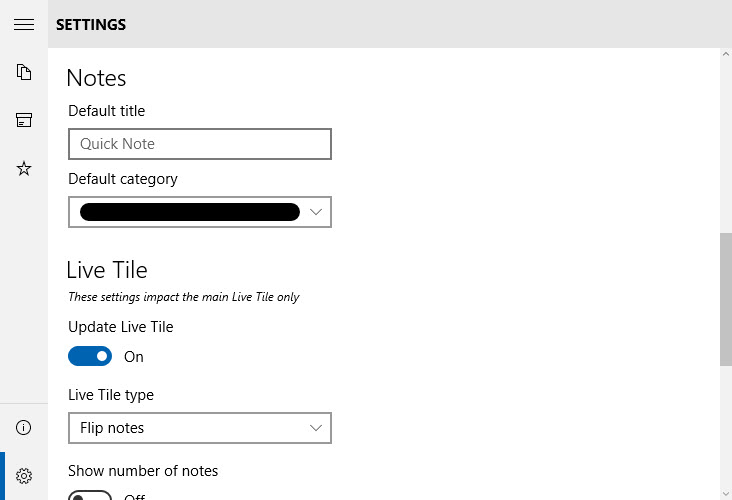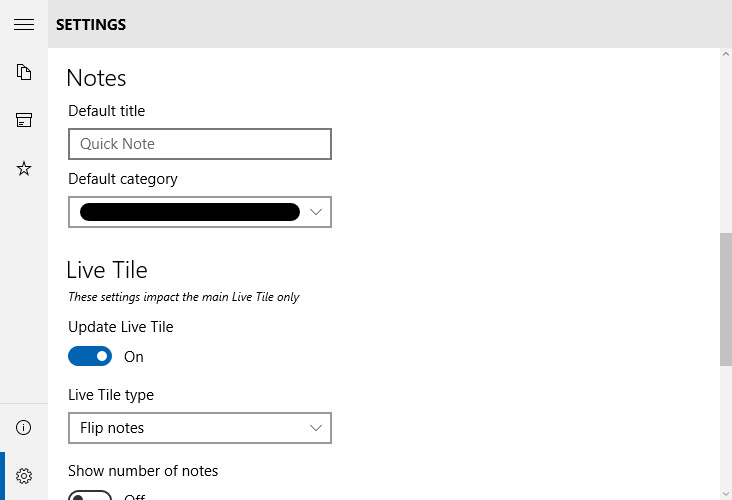 The pinning feature in Action Note is very handy as a click of the Start button will let you promptly see your note. You can add as many notes as you like to the Start menu. You can also resize the tiles to small, medium, or wide according to your needs.
If you want more features like offline support, QR scanning and synchronization across devices, you can upgrade to the Pro version via the app.
Action Note is a fantastic alternative to OneNote and Sticky Notes and if you're keen to give it a try, click the link below to download it.