Want to see the contents of a file or folder on your Windows PC without opening it? By default, Windows does not offer an intuitive way to do it. It can at best let you see a thumbnail preview of a file. There is however a cool Windows 10 app that lets you instantly preview the contents of a file and its called QuickLook.
Quick Look is a popular macOS feature that lets a user click on a file and press the SpaceBar to see its contents. Developer Paddy Xu has now brought this functionality to Windows with his QuickLook app, which is available as a free download.
How QuickLook App Works
Download and install QuickLook from the Microsoft Store and you're good to go.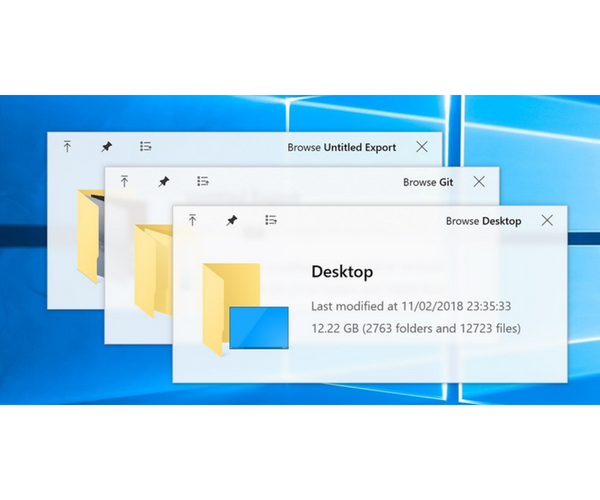 When you open up File Explorer, all you need to do is click on a file and hit the Spacebar. If you highlight a folder, you can see the last date when it was modified, the file size and the number of files inside it. To see a preview of every file inside a folder, you need to navigate using the arrow keys.
If you highlight a zipped file and hit the Spacebar, you can see its contents and you have the option to open the contents from a link at the top left of the preview window. The app also lets you see what's inside a video, PSDs, and MP3 among others.
QuickLook Shortcuts
QuickLook uses the following keys to perform certain actions.
Spacebar: Preview / Close Preview
Esc: Close Preview
Enter: Run & Close Preview
Ctrl+Mouse Wheel: Zoom Images/Documents
Mouse Wheel: Adjust Volume
If you are someone who routinely works with content in a number files and folders, this app could make it easy for you to find something you need quickly.
Also Read: Best Windows 10 Apps For Productivity
Check out the app and tell us what you think.
Price: Free | Download: Microsoft Store