If you have problems with hearing, such as a hearing loss in your right ear, you may have trouble listening to audio on your iPhone or other iOS device. For instance, if you turn up the volume, your right ear may be able to hear clearly but your left ear will find it dangerously loud. Thankfully, you can adjust the audio balance on your iPhone to avoid such issues. Here's how to do it.
How to Adjust Audio Balance in iOS
1. Go to Settings and tap on General.
2. In the General settings page, scroll down and tap Accessibility.
3. Scroll down to the Hearing section. You'll find a number of options available for those who are hard of hearing such as Hearing Aids settings, LED Flash for alerts, Mono audio and so on.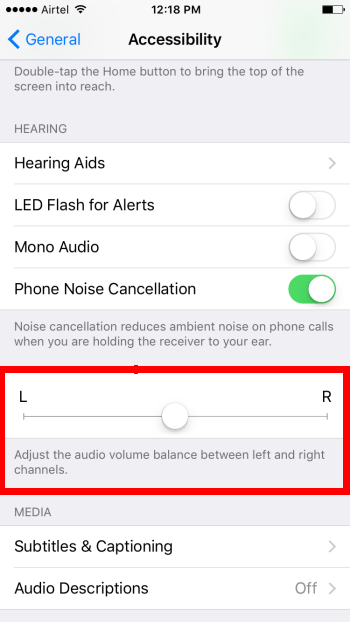 4. Below the options, you'll find a slider that you can adjust to the left or to the right to balance between the left and right ear.
Oddly enough, one of the first places you'd look to find this feature is in the Sounds settings, so if you did head there and did not find it, you now know where to look.