Prepare yourself for an intense and spine-chilling gaming experience as Aliens: Dark Descent is set to be released on June 20th for Xbox Series X|S and Xbox One. In this highly anticipated game, you find yourself trapped on Planet Lethe after a Xenomorph escapes containment. This triggers a planetary lockdown, which prevents ships from leaving or landing on the planet. The result is you have to face off against iconic Xenomorph creatures, rogue human commandos, and a brand-new threat. In this article, we take a look at the thrilling storyline of Aliens: Dark Descent, explore the gameplay features, and discuss the anticipation surrounding its release.
Aliens: Dark Descent: The Plot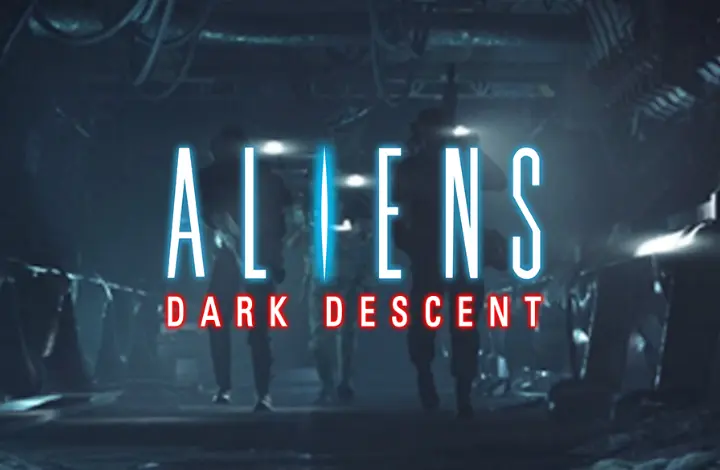 The Otago spacecraft crash lands on Planet Lethe, setting the stage for a nightmarish battle for survival. After a Xenomorph breaks free from its containment, there is utter chaos, leading to the activation of the Cerberus Protocol. This protocol initiates a planetary lockdown, trapping everyone on the planet with no means of escape.
As players embark on their journey, they will encounter a variety of formidable adversaries, including Facehuggers, Praetorians, Alien Queens, and more. These iconic Xenomorph creatures will push players to their limits, testing their skills and strategy in a fight for survival.
Combining Tactical Action with Original Alien Story
Aliens: Dark Descent offers a unique blend of squad-based tactical action and an original Alien story. Players will have the opportunity to form strategic alliances with AI-controlled teammates, who will provide support and assistance throughout the game.
This cooperative element adds an extra layer of depth to the gameplay, as players must work together to overcome the relentless onslaught of enemies. The combination of intense combat and a captivating narrative ensures that Aliens: Dark Descent should keep players on the edge of their seats from start to finish.
Exploring the Xenomorph Threats
One of the highlights of Aliens: Dark Descent is the diverse range of Xenomorph enemies that players will encounter. There are the infamous Facehuggers, known for their ability to impregnate host organisms.
Plus, you have to contend with powerful Praetorians and Alien Queens. Each Xenomorph has its own unique set of abilities and weaknesses. This means players have to adapt their strategies according to enemy abilities. The relentless pursuit of these creatures adds a sense of tension and urgency to the gameplay, making every encounter a heart-pounding experience.
Rogue Human Commandos – A New Threat
Apart from the Xenomorphs, rogue human commandos pose a new threat. These highly trained soldiers have their own agenda and will stop at nothing to achieve their objectives.
Armed with advanced weaponry and tactical expertise, they pose a significant challenge to players. The inclusion of human adversaries adds an interesting dynamic to the gameplay. It forcing players to be cautious and vigilant at all times.
Immersive Graphics and Atmospheric Sound Design
Aliens: Dark Descent promises a visually stunning and immersive gaming experience. The game utilizes the power of the Xbox Series X|S and Xbox One to deliver breathtaking graphics, bringing the dark and foreboding world of Planet Lethe to life.
Watch the Trailer.
The atmospheric sound design of Dark Descent further enhances the sense of dread and suspense in the game. Every creak, every whisper, and every distant scream will keep players on their toes, heightening the feeling of being trapped in a nightmarish reality.
The combination of the beloved Alien franchise, intense gameplay, and immersive storytelling has captured the attention of both fans and critics alike.
With its unique blend of tactical action, cooperative gameplay, and gripping narrative, Aliens: Dark Descent is sure to become a must-play title for horror and sci-fi enthusiasts.
Conclusion
Aliens: Dark Descent promises to deliver a heart-pounding and adrenaline-fueled gaming experience. From its captivating storyline to its intense combat and immersive graphics, the game offers a unique blend of horror and action.
With an array of iconic enemies, rogue human commandos, and the co-op gameplay, players can enjoy a relentless battle for survival.
You can pick up your copy of Aliens: Dark Descent on the FE store or on Amazon.
Aliens: Dark Descent XSX|XB1 Xbox Series X|Xbox One
Includes the Lethe Recon Pack granting your access to an exclusive…
Face off in a gripping original Alien story against iconic Xenomorph…
Lead strategically and change squad tactics from mission to mission,…
Forge unique paths for survival in a persistent world, uncovering…
Assemble and level up squads composed of 5 starting Marines classes,…
Get ready to face your fears. Embark on a journey that will test your skills, strategy, and nerves like never before! Will you be able to survive the nightmare that awaits on Planet Lethe?