If you are a lover of arcade games where you like showing off your skills to your opponent or raving about your skills and achievement to your friends on social media, whatever your intention maybe, Gladiator Bastards is one such gaming app that will keep you occupied for hours focused on winning the opponents and accomplishing the achievements waiting in store to become the Emperor.
Gladiator Bastards Game Review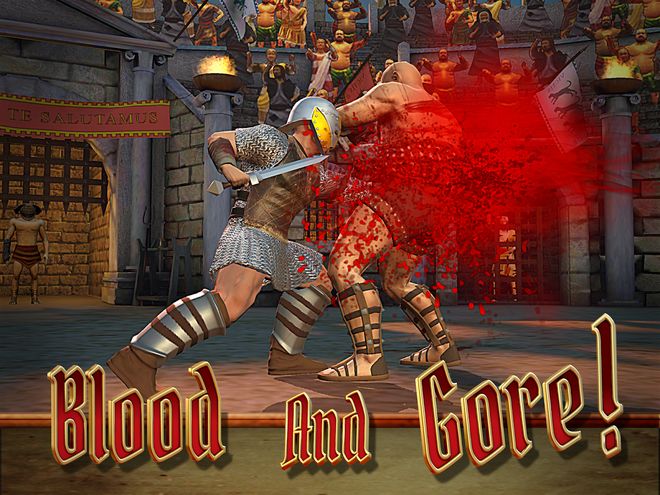 There are totally seven achievements waiting to be accomplished in this game:
1. Hard to kill
2. Excessive force
3. Blood sport
4. Knives of the Avenger
5. Death from Above
6. Death promise
7. The Bastard emperor
Each of these achievements are accomplished when you complete certain number of tasks or achieve something.
For example:
You achieve "Hard to kill" when you win 10 matches. This proves to your enemies that you are hard to kill.
To achieve "Excessive force," you use special moves 30 times. This shows that you are the master in excessive force.
To achieve "Bloodsport," you need to have spilled 100 gallons of enemy blood in the arenas.
When you start the game initially, you have zero coins. You earn a silver medal with each character to enter the gold tournament. You can also view your achievements from this page.
There are totally six characters by name, Alia, Amira, Sextus, Nubian, Stein and Rex Petillius. Out of these, one female character Alia and one male character Nubian are free to choose from. All other characters are locked and can be purchased for 250 coins each.
If you do not have coins, you can buy coins using play store wallet or gift cards. You can choose your character and who to play against. When choosing a character for yourself, that character's leaderboard comes on screen where you can see how this character ranks on the leaderboard amongst your friends.
Each character has varying power and skills and they come with different types of weapons to defend and skills to fight against. Each character's leaderboard displays their Fight time, Fight skills score, Block skills score, Projectile score, Air attack score, Special skills score and Character skill score.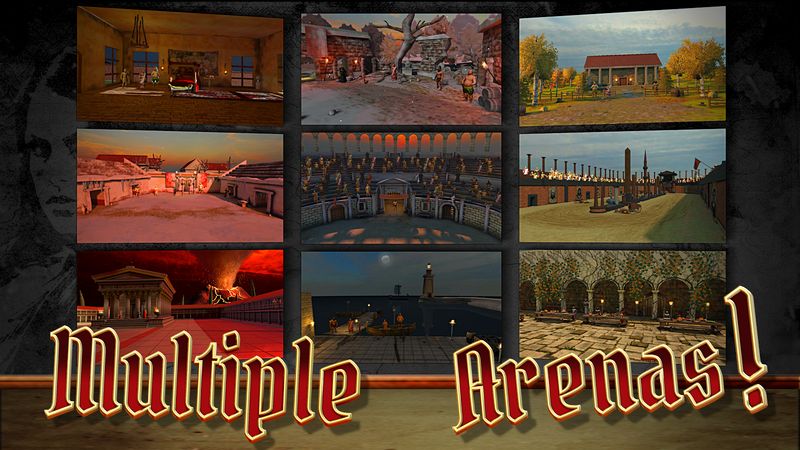 The Joystick on the bottom left is used to move the character and the A, B and C buttons on the bottom right are used to attack. There is more to this; the I, II, III represent special moves and these appear when the yellow gauge on the top progresses during the game as your character displays skills and stamina defending and attacking the opponent.
There is a progress bar in red and yellow for each fighter. The red shows the life or stamina and it decreases as you lose strength or stamina. The yellow bar progresses as you progress in fight using various skills and crossing each mark I, II, III as the progress bar progresses gets you a special move for each mark it crosses. There are videos in between levels that you can watch to earn gold. If you ever lose a match against an opponent, there is an option to have a rematch.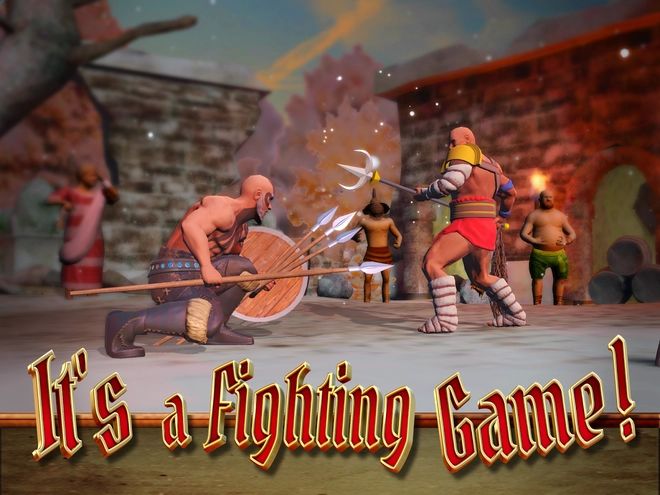 One very frustrating fact about the game is that if you accidentally press the main menu instead of the continue button, the game restarts and you have to fight against each person on the list again! This happens every time you exit and restart the game. What about saving game progress?
That aside, this fighting game is deeply engaging as you have complete control over gladiator and you get to enjoy every kick, punch and blood spill. If you love fighting games and bloodsport, then this game is sure to keep you engaged for hours.
Gladiator Bastards is available as a free download on Google Play. Click the link below to download the game on your Android.