Online slots are a well-known game among casual and recreational gamblers, who appreciate its social nature. High rollers are less likely to invest a lot of time and money in this game, as it has less potential for generating big wins. Regardless of your expectations, online casino sites can provide a secure environment to enjoy your favourite game from home. Mobile gambling took things to the next level. As long as you have an Internet connection, you can play slot games on smartphones and tablets.
Why are slots apps worth a try?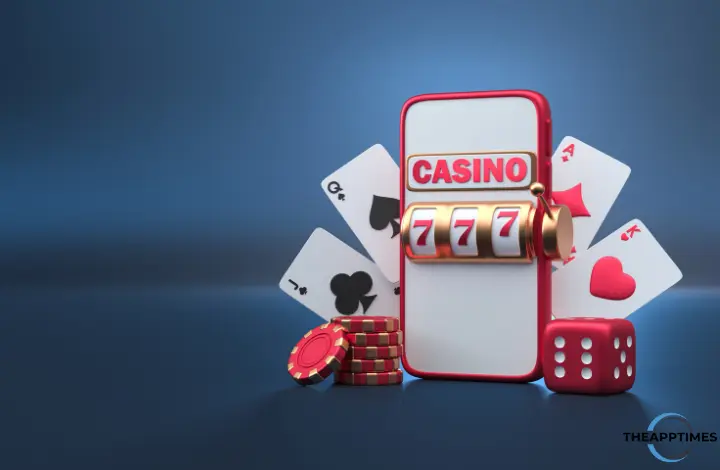 The best online slot sites like JeffBet have the same exciting games you can try in brick-and-mortar casinos but deliver them more conveniently. You don't have to travel to the local casino to enjoy your favourite title, as the game is just one click away. The game diversity is also better online, with dozens of slots titles available, alongside mainstream titles. Beginners and casual players can start with the standard varieties and claw their way to the top by trying new releases.
When you start playing at slots apps you have the option to play the first games for free. That's because the entire portfolio of games is available in a demo version, with virtual currency used instead of real money. Play money is offered by the slots site for free and indefinitely, so there is no risk of running out. This is also a smart way to try new games before you decide which one is the most suitable for your needs and expectations.
Another advantage of playing at online casino sites is that you can seek your generous bonuses as soon as you complete the registration process. These are available to new players as a token of goodwill, but many more promotions will follow. They are all subject to terms and conditions commands so to claim bonuses and cash-out winnings, you need to comply with the play-through demands.
How do you play slots online?
Playing online slots is relatively straightforward and follows a similar process to playing slots in a physical casino. However, it is essential to remember that online gambling should be done responsibly and is illegal in some jurisdictions. Always check your local laws before engaging in online gambling.
Choose a reputable online casino — Not all online casinos are created equal. Look for ones that are well-established and have positive reviews from other players. They should also be licensed and regulated by recognized authorities such as the UK Gambling Commission, Malta Gaming Authority, or others depending on your region.
Create an account — Once you've chosen a casino, you will need to create an account. This usually involves providing some personal information and agreeing to the terms and conditions of the site.
Deposit funds — before you can play, you will need to deposit money into your casino account. Most online casinos offer several payment options, including credit cards, debit cards, e-wallets like PayPal or Neteller, and even cryptocurrencies. Choose the one that is most convenient for you.
Remember, the outcomes in online slots are entirely random and are dictated by algorithms known as random number generators (RNGs). It's essential to play responsibly, only gamble what you can afford to lose, and never chase losses.