Its been almost two years since Amazon launched the Kindle Fire and there doesn't appear to be any user fatigue for the Fire since then. Despite the presence of the iPad, the Kindle Fire has become America's best selling product and Amazon is taking this love to a fresh new level, what with the holiday season around the corner. There are three new Kindle devices now, the 7 inch and 8.9 inch Kindle Fire HDX and the 7 inch Kindle Fire HD. Here's more on Amazon's latest devices.
The Kindle Fire HDX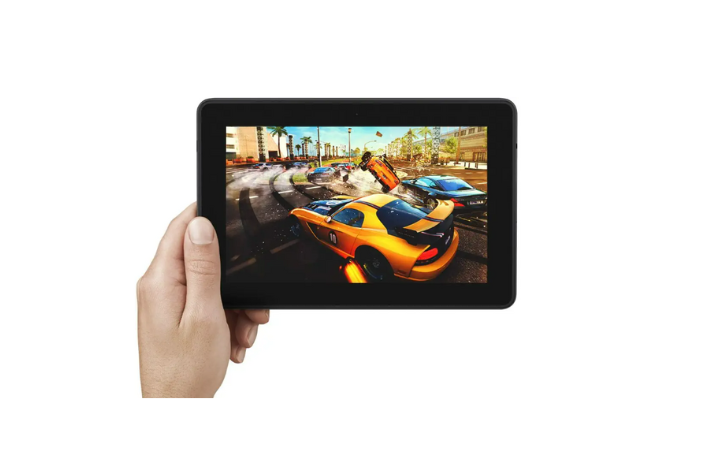 Amazon debuted two powerhouse tablets, the Kindle Fire HDX and the Kindle Fire HD on Tuesday. 
Kindle Fire HDX 7 inch
The 7 inch tablet comes with a 1920 x 1200 resolution, Qualcomm Snapdragon 800 Quad-Core 2.2 GHz processor, Dolby Audio and Dual Stereo Speakers, Wi-Fi, optional 4G, front-facing HD camera, and 16, 32, or 64GB storage.
If you are only going to use the tablet for reading you get 17 hours battery life, but its 11 hours for mixed usage. The WiFi model weights just 303 grams compared to the 4G model which comes at 311 grams. The 7 inch model is priced at $229 for the Wi-Fi version and $329 for the 4G model.
Kindle Fire HDX 8.9 inch
The 8.9 inch Kindle comes with an impressive 2560 x 1600 display with an 18 hour battery life when reading and a 12 hour battery life for mixed use. Additionally, the device features an 8MP rear camera too. The WiFi model weights 374 grams whereas the 4G model weighs 384 grams. The storage audio and processor details all remain the same for both devices. And finally, the price, $379 for the 16GB WiFi model and $479 for the 4G one.
The biggest changes you'll see in the devices is the use of the latest graphics engine, twice the memory (2GB of RAM) and three times the processing power with the advanced 2.2 GHz quad-core processor. The tablets come with a stunning pixel density of up to 339ppi, 100% sRGB color accuracy, dynamic image contrast and better brightness.
Its got a fresh new design with a new magnesium unibody and molded glass-nylon alloy. There are plenty of apps too new email, calendar, and productivity apps, X-Ray for Music, and Second Screen. Plus, with the latest Kindle, you can both stream and download Prime Instant Videos for watching later.
Also with the HDX, you get a revolutionary new help feature called Mayday that will bring up an Amazon expert who will, through drawings, guide you through any of the features on the tablet.
New Kindle Fire HD
The New Kindle Fire HD comes with a 7 inch display, 1280 x 800 resolution, Dual-Core 1.5 GHz processor, and 10 hours of battery life. You will get an 8 or 16GB variants, but there will be no 4G options. The device also doesn't feature a camera. Weighing 345 grams, you can get the device for as little as $139.
New Kindle OS: Fire 3.0
Amazon's latest Kindle devices are powered by the latest Fire 3.0 OS called Mojito. It is basically Android with a custom Amazon skin that includes cloud services, content-forward UI, built in media libraries and other enhancements to integrate Amazon's digital content services.
The Fire 3.0 comes with exciting new updates such as the Mayday feature, carousel and grid views, Quiet time, enhanced email, print support, improved accessibility tools, X-Ray for movies, TV and music, Quick Switch, Second screen, Goodreads integration, cloud collections, and 1 tap archive among others.
Kindle HDX Accessories
Amazon is also releasing fresh new Origami-styled magnetic stands in 7 different colors for the latest devices.
Love the new and gorgeous looking Kindle? You can preorder your device now at the Amazon Store. Devices will be shipped in less than a month's time on October 18, 2013.