Apple on Thursday announced the entry of their latest tablets, the iPad Air 2 and iPad Mini 3 and if you were expecting something innovative and exciting to be revealed about the next gen tablets, you were bound to be disappointed. The iPad Air 2 and iPad Mini 3 had only a few things to show off for itself and it wasn't anything to get wild about either. Let's take a look.
The iPad Air 2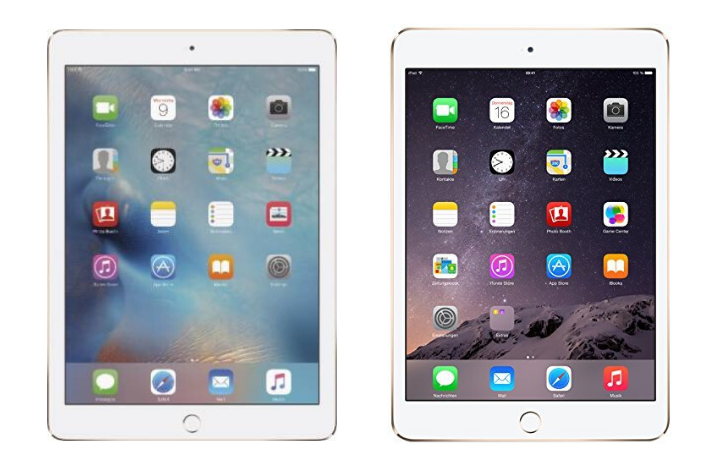 The iPad Air 2 comes with a 9.7 inch display of 2048×1536 resolution and 264 pixels per inch (ppi). It houses a faster processor now , the new A8X chip, which combined with its 64-bit desktop-class architecture should make it feel like a powerful personal computer. It is promising to deliver 40% improvement in CPU performance and 2.5 times the graphics performance of its predecessor, the iPad Air, while still delivering up to 10 hours of battery life.
The most striking feature of the iPad Air 2 is of course its thinness, at just 6.1 mm. Needless to say, this is the lightest tablet around at just 437 grams. As far as WiFi speeds go, the Air 2 is expected to deliver faster connectivity with 802.11ac Wi-Fi with Multiple-In-Multiple-Out (MIMO) technology.
Security concerns with Apple have become a major concern so you'll be happy to know that the iPad Air 2 comes with Touch ID technology, that uses your fingerprint as a password. That's not all. You can also make secure purchases through iTunes, iBooks and the App Store in a safe and secure manner.
The other big new feature in the iPad Air 2 is the new iSight camera, which has an improved sensor, a powerful image signal processor, and camera features such as panorama, time-lapse videos, slo-mo, and burst and timer modes. The front facing camera has also been redesigned with an improved sensor and larger pixels for better low light performance.
iPad Mini 3
The iPad Mini 3 is powered by the A7 chip with 64-bit desktop-class architecture. It is incredibly fast and promises not to compromise on battery life while offering you top notch performance. Touch ID technology makes its way on to this baby as well and the panorama and Time-lapse mode camera features also make their presence felt on the Mini 3.
Finally, Apple polishes off its refinements to the tablets with a shiny new gold coat. US and UK owners of the cellular models of the iPad Air 2 and iPad Mini 3 can make use of the new Apple SIM, which allows easy swapping of carriers. Users can choose from a number of short term plans and avoid longer engagements with carriers, which can be specially handy while travelling internationally.
Apple has also announced some new accessories to go with the next gen tablets. New Smart Covers are available in 7 vivid colors. There are also five new leather Smart Cases to choose from although the colors are more subdued than the smart covers. The latest iPad Air 2 Smart Cases are not compatible with older models but those of the iPad Mini 3 can be used on older models too.
The iPhone 6 and iPhone 6 Plus earned accolades for Apple in its leap forward from older devices, but Apple appears to have taken it easy with the tablet devices. This is particularly disappointing considering that tablet sales have been sluggish this past year. In fact the only reason you would be tempted to pick up the new models are for its camera capabilities or for its thinness, which I fear is no incentive at all.
What you think of the latest tablet devices? are you planning on gifting someone with an iPad Air 2 or iPad Mini 3?