Apple has always been at the forefront of innovation, and the release of the iPhone 15 Pro Max is no exception. Packed with advanced features, cutting-edge technology, and a sleek design, this latest addition to the iPhone family raises the bar for smartphones. In this article, we take a look at the key features, specifications, and advancements of the iPhone 15 Pro Max, highlighting why it stands out from its predecessors and competitors.
Top Features of the iPhone 15 Pro Max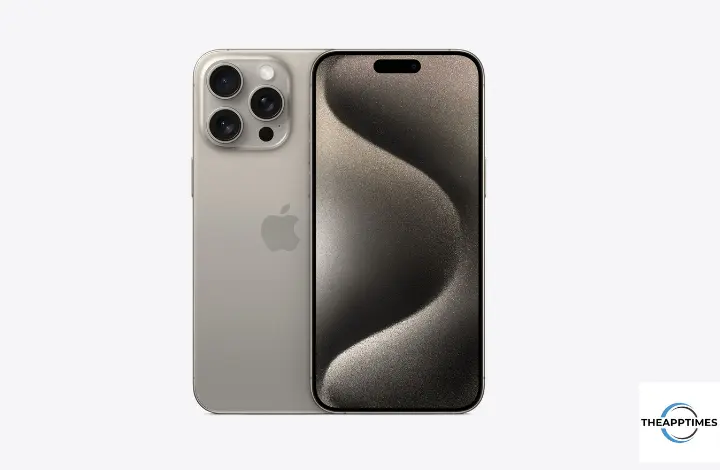 Design and Display
The iPhone 15 Pro Max introduces a groundbreaking aerospace-grade titanium design, making it the first iPhone to utilize this durable and lightweight material. With its fine-brushed finish and contoured edges, the iPhone 15 Pro Max not only looks stunning but also feels comfortable to hold. The titanium band is bonded with a recycled aluminum frame, showcasing Apple's commitment to sustainability.
The device boasts a Super Retina XDR display with ProMotion technology, offering a refresh rate of 120Hz for exceptional graphics performance. Whether you're scrolling through social media, watching videos, or playing games, the display adapts to provide a seamless and immersive experience. The Always-On display feature ensures that important information is readily available. Smart algorithms help conserve battery life by detecting when the device is in your pocket or face down.
Performance and Power
At the heart of the iPhone 15 Pro Max lies the powerful A17 Pro chip, which delivers unparalleled graphics performance. With a new Pro-class GPU and six cores, this chip enables games and applications that were previously unseen on smartphones. The introduction of hardware-accelerated ray tracing takes graphics to the next level, providing more fluid visuals and true-to-life lighting.
The A17 Pro chip also includes a Neural Engine with 16 cores, capable of performing nearly 35 trillion operations per second. This enables advanced machine learning capabilities and enhances the overall performance of the device. With up to 20% faster GPU performance and 10% faster CPU performance compared to its predecessor, the iPhone 15 Pro Max is a powerhouse for both productivity and entertainment.
Camera System
The iPhone 15 Pro Max boasts a revolutionary camera system that offers users unparalleled versatility and exceptional image quality. With multiple focal lengths to choose from, ranging from ultra-wide to telephoto, capturing the perfect shot is easier than ever. The inclusion of a 5x telephoto lens allows for sharper close-ups, making it ideal for capturing distant subjects or detailed shots.
The advanced quad-pixel sensor in the 48MP main camera adapts to different lighting conditions, resulting in low-light photos with incredible detail. The new Photonic Engine combines high-resolution and light capture optimization, delivering 24MP photos with enhanced detail and clarity. Additionally, the iPhone 15 Pro Max introduces new shooting modes, such as 48MP HEIF and 48MP ProRAW, offering users greater control over their photos and enabling them to capture stunning images in any situation.
Videography and Cinematic Mode
Apple continues to push the boundaries of smartphone videography with the iPhone 15 Pro Max. The device supports ProRes video recording, allowing you to capture professional-grade footage directly to external storage. With the ability to record ProRes 4K at 60 fps, filmmakers and content creators can achieve cinematic-quality videos on their iPhone.
The introduction of Cinematic mode takes video recording to a whole new level. By automatically shifting focus and utilizing advanced depth mapping, this feature allows you to create stunning videos with professional-looking depth-of-field effects. Additionally, Action mode helps stabilize shaky footage, ensuring smooth and steady video capture.
Connectivity and Charging
The iPhone 15 Pro Max comes equipped with USB 3 and USB-C support. This enables faster data transfer speeds and improved connectivity with other devices. With USB-C, you can charge your Mac or iPad using the same cable you use to charge your iPhone. This definitely helps to reduce cable clutter and enhances convenience.
The device also features Wi-Fi 6E, which delivers up to two times faster wireless speeds for lightning-fast internet connections. Apple has introduced Precision Finding, powered by the second-generation Ultra Wideband chip. This feature helps users locate their friends in crowded areas. This feature provides precise location tracking, ensuring you never lose sight of your loved ones.
Battery Life and Charging
With the iPhone 15 Pro Max, Apple has focused on improving battery life to meet the demands of modern users. The device offers up to 29 hours of video playback. This lets you enjoy your favorite content without constantly worrying about recharging. Additionally, the iPhone 15 Pro Max supports fast and efficient wireless charging with the MagSafe charger. This makes it so much easier to power up your device.
Safety and Accessibility Features
Apple has always prioritized user safety and accessibility, and the iPhone 15 Pro Max is no exception. The device introduces Roadside Assistance via satellite. This feature allows you to request for help in emergency situations, even in areas with no cellular or Wi-Fi coverage. This feature can be a lifesaver in situations such as a flat tire or a dead battery. You know that help is just a few taps away.
The Pro Max also includes Emergency SOS via satellite and Crash Detection. Emergency SOS lets you to contact emergency services via text when you have no cellular or Wi-Fi connection. Crash Detection utilizes advanced sensors and motion algorithms to detect severe car crashes and automatically call for help, providing an extra layer of safety and peace of mind.
Sustainability and Environmental Impact
Apple is committed to reducing its environmental impact and promoting sustainability. The internal structural frame of the Pro Max is made from 100% recycled aluminum, contributing to Apple's overall usage of recycled materials. The device also utilizes 100% recycled cobalt in the battery and 100% recycled gold in the USB-C connector, further minimizing its environmental footprint.
Apple has taken significant steps to reduce packaging waste, with 99% of iPhone packaging now being fiber-based and sourced from responsibly managed forests. The company aims to achieve carbon neutrality for its products and reduce customers' carbon footprints by 2030, further emphasizing its commitment to sustainability.
Price and Availability
The iPhone 15 Pro Max is now available for pre-order in the US. It starts at $1,199 or $49.95 per month and comes in three storage options: 256GB, 512GB, and 1TB.  The release date for the Pro Max is September 22, 2023. The financing options may vary depending on the carrier or Apple's financing program.
Final Thoughts
The iPhone 15 Pro Max represents the epitome of innovation, combining cutting-edge technology, exceptional performance, and a commitment to sustainability.
It is not just a device; it's a symbol of limitless possibilities, pushing the boundaries of what a smartphone can achieve. As you hold this technological marvel in your hands, you're not just owning a phone; you're holding a piece of the future.
And you can hold a piece of that future in your hands by ordering one today!