Apple is making gorgeous devices. Yes, I can't but agree that sometimes there's more marketing and advertising in the products than it should to be, but this is how Apple became so cool and popular. The iPhones and iPads are great devices to use. Besides, it is so interesting to watch this holy war of Android vs iOS. Anyway, the latest gadgets from Apple have been fantastic. They are smarter, thinner and lighter. Yes, Apple pays so much attention to design. The latest iPad – the iPad Air – is a manifestation of Apple's latest design trends. It is light and thin, and it looks so cute. Let's look at the device a bit closer:
Apple iPad Air Review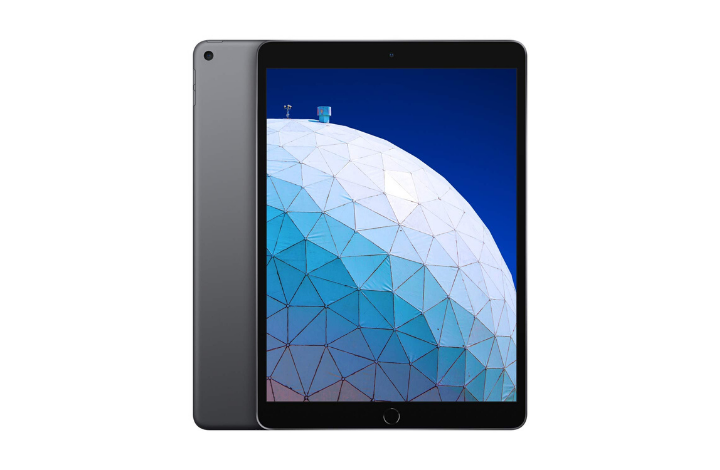 Design
Let's be honest – the iPad Air is definitely one of the best looking tablets on the market. Yes, I admit it, although I am an Android guy myself. Great build quality, soothing colors, quality materials – all this makes the iPad Air stand out. Apple applied their conventional design approaches with narrow bezels and a bit rounded edges. All in all, it is a solid device that you will enjoy holding in your hands.
Screen
Should I tell you anything about Retina? These screens have become world famous. The iPad Air has such a screen. It is sharp, has awesome colors and will surprise you with brightness levels. Apple did a great job with these displays, so it's great the Air has one of those. 2048 x 1536 is a good resolution and 214 ppi is not bad either.
Specs
Truth to be told, it does not matter what hardware Apple products pack. I mean, it is not so important as with Android devices. iOS uses native code, so it does not require 8 cores to remain fast and responsive. With that being said, the iPad Air still has some decent hardware set. 64-bit A7 processor and 1GB of RAM is more than enough to make this tablet fly. I don't know what you should do to make it lag or go out of order. This fast and power efficient processor makes web pages open almost instantly, while apps start within 1-2 seconds. Could you ask for more? Besides, developer have not yet discovered all advantages of this processor, so its power will be completely unlocked in future.
Battery Life
10 hours. I am not sure if it's enough for you, but I have no problems with re-charging my gadgets every day or sometimes every other day. This is a pretty good result for a tablet having 10-inch screen. Besides, do not forget that this is a high-end tablet with spectacular specs.
Camera
This is a 10-inch tablet – don't forget about it. However, it packs a decent camera that you will enjoy using. Yes, this is not the best shooter you can get, but it will be ok for not missing most memorable moments of your life. 5MP is pretty standard, so you should not expect ideal pics.
Verdict
The iPad Air is one of the best (if not the best) 10-inch tablets in the market today. It can certainly beat some of its Android competitors. Aleksey is a geek, and he's proud of it. He loves gadgets and loves blogging about them. He's always aware of the latest tablet news and gladly shares them on Tabletoid.com.