The Polaroid Mint Camera and Printer is one of the most popular instant camera models out there in the market. If you own one of these camera's you probably need a good case to protect the Polaroid Mint from accidental bumps and drops. In this post, we've put together a collection of some of the best cases for your Polaroid Mint Camera and Printer that you can buy in 2020. Check them out!
Top Cases for your Polaroid Mint Camera and Printer
Polaroid Eva Case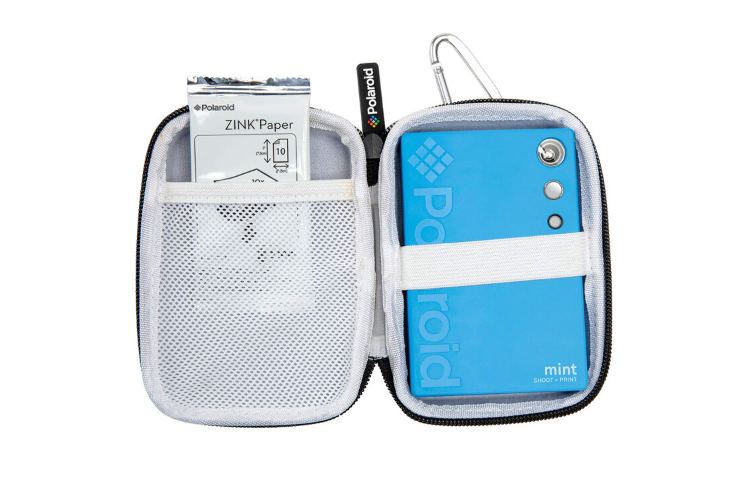 The Polaroid Eva case is one of the top selling cases for the Polaroid Mint. It has a soft felt interior lining to prevent scratches on the camera's body while also affording a snug fit. The case has a small storage pocket inside for Zink paper, memory cards, and lens wipes. The exterior of the Eva case is rigid, holding its shape, which is great for rough handling. The case also comes with a loop for attaching the camera to neck and hand straps. You can take your pick of the Polaroid Eva in seven lovely colors – black, blue, pink, purple, red, white, yellow.
Canboc Shockproof Carrying Case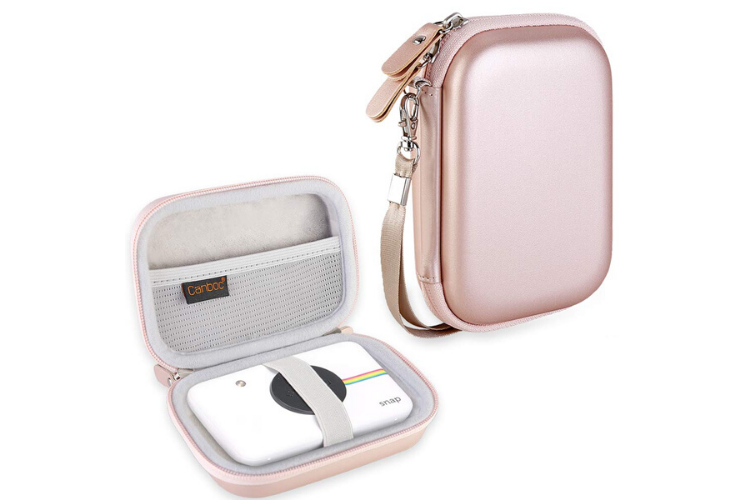 This $10 case from Canboc is made from water resistant PU material and high-quality EVA to provide excellent protection for your camera from drops. A soft interior shockproof lining helps protect against bumps and scratches.
The case has a small inside pocket that lets you store your film, lens and extra memory cards. A detachable wristband lets you carry the camera comfortably wherever you go.
The Canboc carrying case comes in black, rose gold, and blue and is also a great pick for your Polaroid mint.
Aenllosi Hard Carrying Case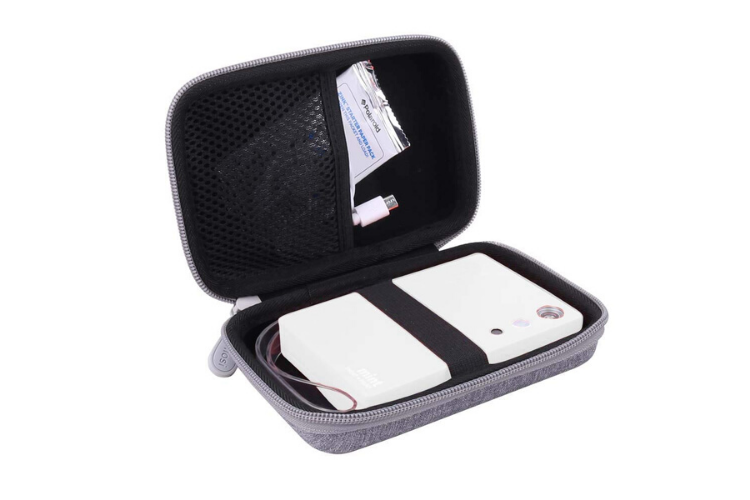 The Aenllosi case for the Polaroid Mint is made of durable crush resistant, anti-shock, water resistant material that provides adequate protection from bumps, scratches and splashes. It sports an internal mesh pocket that can store the camera's accessories and extras. A convenient strap lets you carry the camera conveniently wherever you go.
The $12 Aenllosi case is available in blue, black, red, yellow and blue.
Buy the Aenllosi case on Amazon
Fintie Carrying Case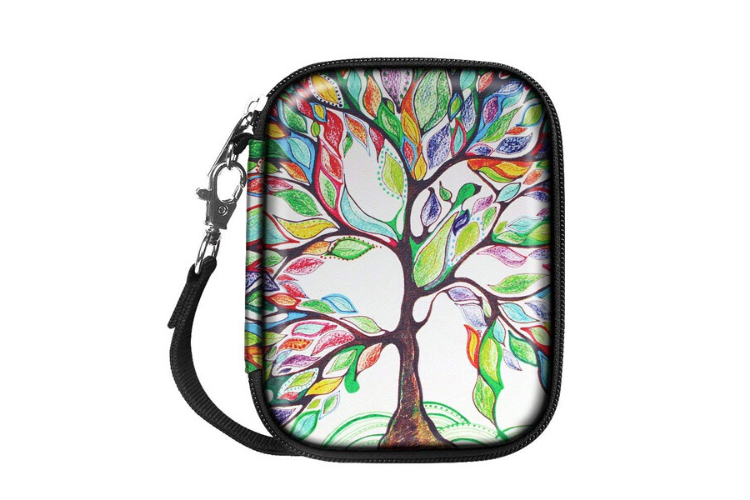 The Fintie Carrying Case comes with an eye-catching love-tree design and solid shell to protect from accidental bumps, drops and scratches. A soft interior protects the printer from everyday wear and tear. It features a mesh pocket on the inside to keep extra cables and other small accessories.
An attached strap makes it easy to latch the case onto your backpack if you're camping, hiking, or traveling.
The $9.99 Fintie case also comes in some funky designs like the Galaxy, Don't Touch Me, and Starry Night.
Check out the Fintie Carrying case on Amazon
That's a roundup of the best cases for your Polaroid Mint Camera and Printer. While we think that the Eva case would be a great choice since it is specifically designed to be a good fit for the Mint, we hope you find something in this list that meets your needs.
Note: When you purchase something on our website after clicking links in our articles, we may earn a small commission. Read our affiliate link policy for more details.