Instant photography is so apt for today's socially savvy generation. Which is why a Polaroid camera is such a cool gadget to own today. Polaroid, the company behind the Instant Digital Camera has announced a slew of new cameras, films and 3D printers at the CES 2019 event in Las Vegas. We look at why the new Polaroid Mint Instant Print Digital Camera is something you'll definitely want to own in 2019.
Polaroid Mint Instant Print Digital Camera
The trouble with smartphone photography is that everything is digitalized. With the Polaroid Mint Instant Print Digital Camera, you don't have to be stuck with a great photograph on your smartphone screen. You can get it printed right away.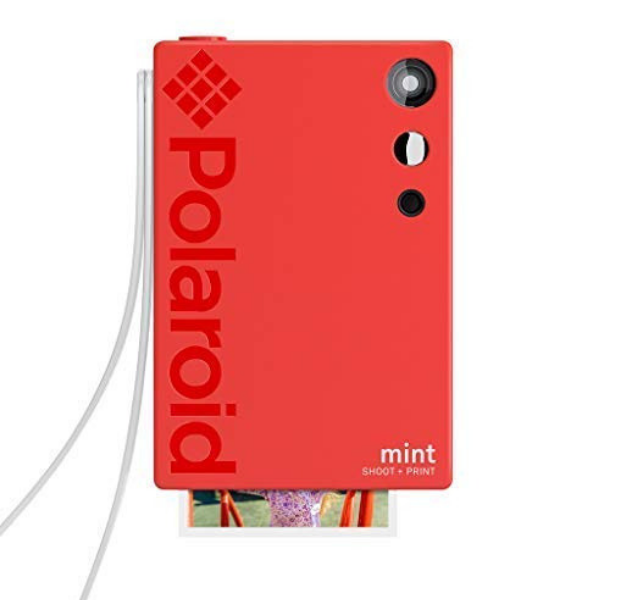 The Mint is a 16-MP digital camera measuring 117 x 78.5 x 19.75mm. It weighs 173g and has a built-in lithium ion battery. There is a MicroSD card slot that supports cards up to 256 GB.
The Mint camera uses ZINK Zero Ink Printing Technology that helps keep your printing costs down. There's no need to buy pricey toners as Zink cartridges combine paper & ink and come in convenient packs of 20, 30 or 50 sheets.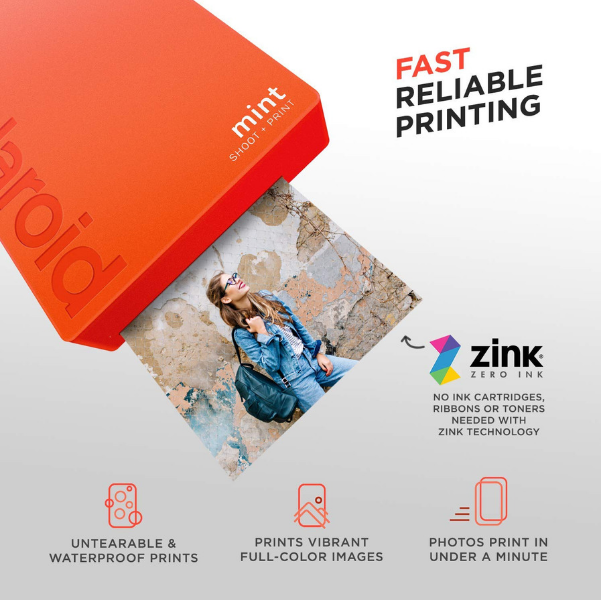 The Mint is also super easy to use. You can use it vertically to take photos, just like you would on a smartphone. There are 6 picture settings to choose from, including Sepia, Vibrant Color, Black & White and Vintage Effect. You can instantly print your favorite snaps (2×3 inch) instantly and give it away to friends and family as keepsakes.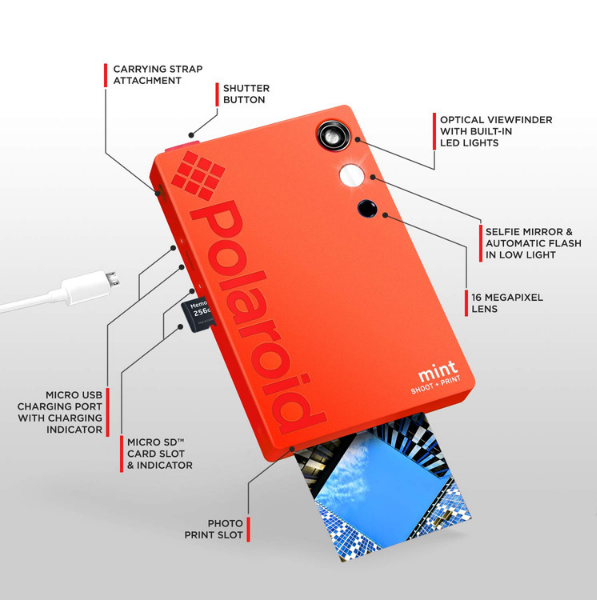 An extra cool fact with these photographs is that they have a sticky back, so you can just peel off the back layer and stick 'em on a wall or album.
The camera not only makes it easy to take photos and print them, but also allows lets you save them on its SD card. You can sync the photos later to your computer and edit them further for sharing on social media platforms.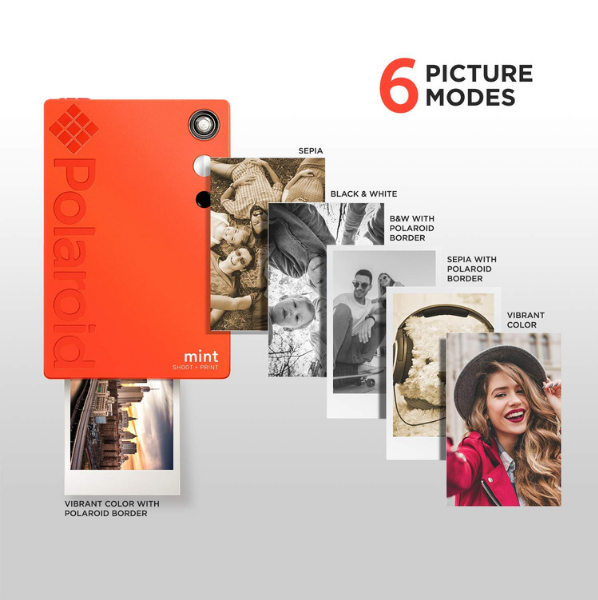 The camera can take up to 40 pictures per charge.
Pricing & Availability
The Polaroid Mint Instant Print Digital Camera is available in 5 vibrant colors – white, black, red, blue or yellow. It is priced at $99.99 and you can pick it up on Amazon right away.
Don't forget to download the Polaroid Mint companion app available on both iOS and Android platforms to add more life to your photos and have fun with them.
Would you consider buying the Polaroid Mint Instant Print Digital Camera for yourself or as a gift for someone special?
Let us know in the comments section.