Christmas time is a fun time for everyone but it is kids who look forward to make the best out of this festive season. From Christmas trees and decorations, to Snowman, Christmas stories, carols, gifts, letters to Santa, every activity is cherished by kids. With thousands of applications designed for the festive season, there is good number that can entertain your child as well. Here is the list of some of the best Christmas apps for kids created specially with the holiday in mind. Go ahead and pick up these great Christmas apps for your kids and get them into the spirit of Christmas this holiday season.
Best Christmas Apps for Kids
Reading Train Christmas Books, Songs & Games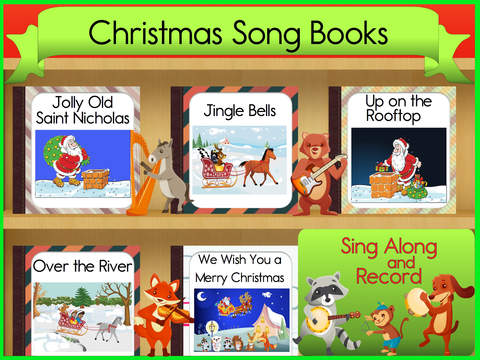 If you want to share the love and joy of Christmas with your little one on your iPad, pick up this wonderful $1.99 (special launch price) app that lets them enjoy 10 Christmas stories, sing Christmas songs, and play a cool train game to learn letters and words while they are having fun.
Download Reading Train Christmas Books, Songs & Games
The Berenstain Bears Trim the Tree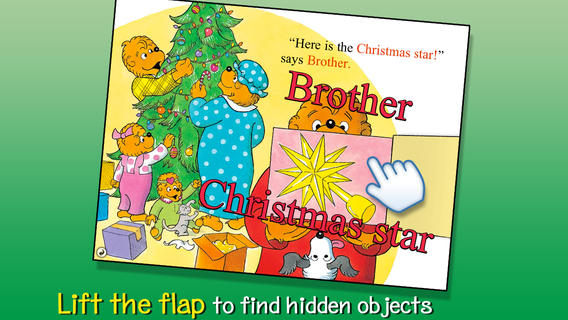 This wonderful interactive story has been around for a few years, but you can never get tired of sharing this with your kids. Spend time with your little one and the Berenstain Bears as they prepare for Christmas by decorating the tree. Your kids are sure to love the characters, get into the spirit of the holiday season, and learn something new and wonderful as well. Price: Limited time offer of $1.99
Download The Berenstain Bears Trim the Tree
Monkey Preschool: When I Grow Up (Holiday Edition)
Monkey Preschool is a fun game for preschoolers aged 2 and up. It gives the kids a chance to explore various career options with the help of a trio of monkeys. They can dress up their monkey as an Elf, help Santa in his workshop, enjoy playing with holiday toys such as Snowy Snowman, Brian the Flying Reindeer, Huggles the Teddy Bear and Smokey the Train! The little ones also get a chance to discover different careers through costumes and activities and earn colorful stickers for their efforts. Price: $1.99
Wubbzy's Night Before Christmas
No holiday season is complete without a rendition of the Night Before Christmas. This app is a wonderful storybook adaptation of the famous poem along with enjoyable holiday themed mini games, holiday music videos, and coloring pages to keep the kids engaged. The Grown Up Corner encourages listening and improves comprehension skills for the kids.
The games include guiding Santa through a winter wonderland while dodging flying snowballs et al, dressing up snowman and decorating the Christmas tree. The kids can also sing along and dance to Gift of Joy, Wubbzy Wiggle and Holiday Light. Lots of creative tools and stickers are available to help the kids in their activities. Price: $2.99
Download Wubbzy's Night Before Christmas
Holidays – 4 Funny Christmas Games for Kids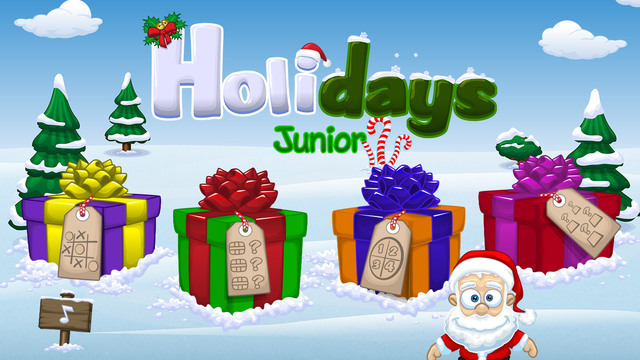 This game is for kids aged 4 to 7 years. The app features TicTacToe, Thimblerig, Whack-a-mole, and Santa Says with some fresh new illustrations and sounds to ring in the holidays. Playing these games will also help the kids in developing and sharpening their skills. Price: $1.99
Download Holidays – 4 Funny Christmas Games for Kids
Christmas Santa Countdown – Rudolf's Frozen Winter Land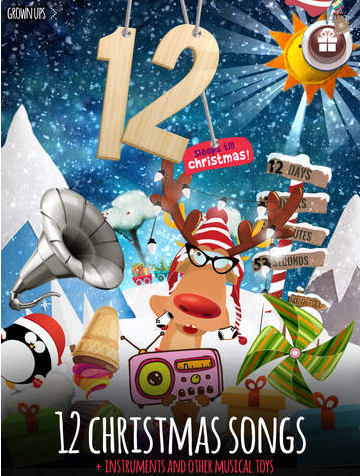 Christmas Santa Countdown is a fun adventure where the kids get to travel to a magical Christmas winter wonderland, open up over 100 presents and play with Rudolf, everyone's favorite Reindeer. There are magic Santa weather wands to create snow, change the weather and find hidden rainbows.
The kids get to play with Rudolf, teach him to play musical instruments, learn all the healthy foods and Christmas songs Rudolf likes and learn the value of sharing among others. The app is free to try but the full version can be got for $4.99.
Download Christmas Santa Countdown
The Nutcracker and The Mystery of The Disappearing Cheese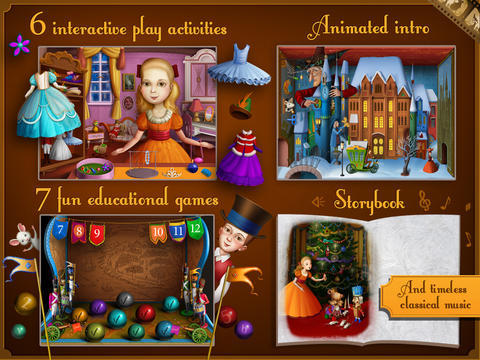 With interactive and imaginative entertainment and creative activities, the Nutcracker is an app that's worth visiting every holiday season. Optimized for iOS 8, this app lets the kids bake and decorate cakes, add logs to the fireplace, drive a toy train, decorate a Christmas tree and play with tin soldiers.
Kids can enjoy a fun cartoon, listen to the fascinating story and get lost in some classical melodies if they can appreciate them. Apart from the entertainment value, the kids can also pick up critical learning skills. Price: $1.99.
A Charlie Brown Christmas
Nothing completes a holiday like the evergreen classic " A Charlie Brown Christmas." Get your kids to discover the true meaning of Christmas with Charlie, Snoopy and the Peanuts gang, enjoy decorating the Charlie Brown Christmas Tree, and participating in the Lights and Display Contest among other enjoyable activities. This one costs $5.99, but is a worthy Christmas gift for your child.
Download A Charlie Brown Christmas
Rudolph the Red-Nosed Reindeer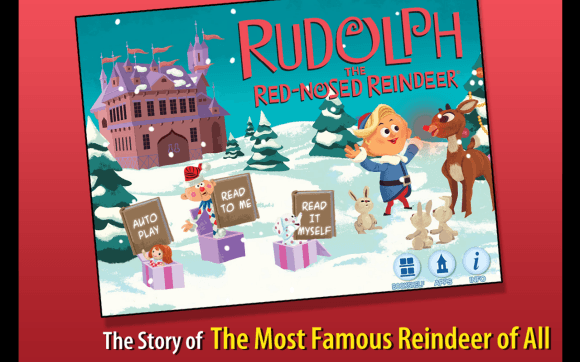 One of the best eBook Christmas apps designed for the Christmas time especially for kids. The app includes background audio, enlarged artwork for each scene, custom music, and audio clips from the 1964 TV series. The enhanced features comes with recording own voice, sharing voice track with the other app users, advanced options for sound effects, alerts, and much more. The app is best recommended for kids of 2 to 8 years of age. The app is available for the iOS and Android users.
Download Rudolph the Red-Nosed Reindeer for Android
Download Rudolph the Red-Nosed Reindeer for iOS
How The Grinch Stole Christmas!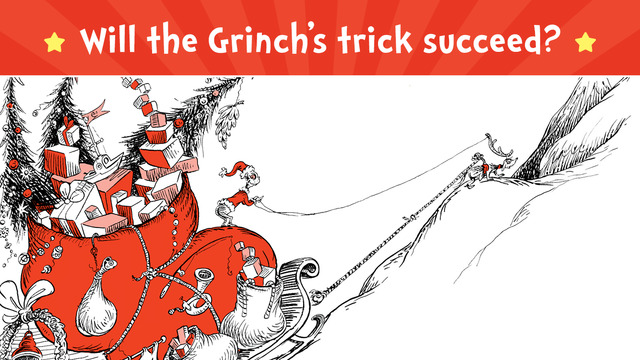 Christmas is not complete without a rerun of the story of Grinch. This app brings the game to life with lots of interactivity and animations that should bring lots of joy to the kids. You'll find hidden surprises throughout the book that reveal fun activities such as mini games. Your kids will definitely enjoy reading along with the narration and playing the mini games. price: $3.99
Download How The Grinch Stole Christmas for iOS