Poker apps are downloadable applications that help you play poker on your mobile device or desktop. When you search for poker apps on your browser, chances are countless options will overwhelm you. Basically, this is because hundreds of applications provide a platform to play or watch poker, improve your poker skills by practicing, manage your bankroll well, and even find the best poker game apps that suit your taste.
Settling for an ideal poker app on an overwhelming pool is not easy. That is why we simplify your selection process by offering eye-opening reviews of the best poker apps in 2022 but we didn't just stop there because for you to enjoy your gambling you also need the best payment options and that is what apple pay casino is here to do. Keep reading, and you will eventually know which Android and iOS devics apps best gives value for your money and time.
Best Poker Apps to play with Friends Online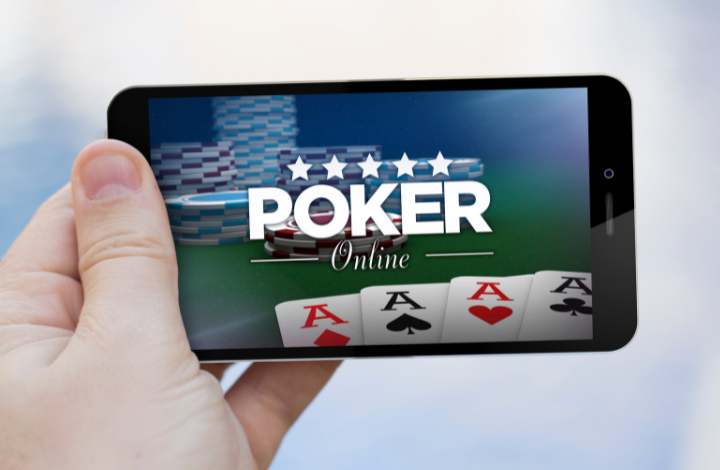 World Poker Club
World poker club is one of the best real money poker apps that boast unmatched uniqueness. Its uniqueness stems from the creative gesture system. This poker app comes with the usual bet, fold, or check buttons. It also has touch-sensitive buttons in which a double-tap implies a call or check. Flicking up means a fold while holding the button down, and slightly dragging it upwards will prompt a raise slider. The touch-based gestures attract many real money poker players who enjoy playing online poker on Android and iOS mobile devices
Zynga Poker
Zynga poker was originally the exclusive Facebook-based platform for playing poker. It has been adapted for various platforms and is among the best poker apps that you can download for free. It is compatible with iOS, Android, and Windows devices. The Zynga poker apps are versatile as you can effortlessly transition from casual to competitive professional poker tournaments.
Zynga apps offer you up to 100,000 Zynga chips daily as a regular player. When you deplete the chips, you have the option to purchase betting chips. In 2015, Zynga poker added the Jump Poker variant to its in-house versions. In this variant, you get a new hand after folding.
Players fancy the Jump variant as aids in pumping up the action as the player plays just one table at a time. Besides, Zynga Poker apps offer Sits & Go's for players who want to feel the extra compulsion of moving beyond real cash games.
World Series of Poker
If you are a passive or active poker gaming follower, you probably have heard about the World Series of Poker or the WSOP poker app. It is among the best free poker apps you can play for real money. Extraordinaire is the designer behind the Wsop app and takes credit for developing a player-friendly interface, limitless free chips, and exclusive virtual giveaways, including bracelets and rings.
Jackpot Poker
Jackpot poker by poker stars is a highly engaging free-to-play app available for iOS, Android, and Facebook. It was previously known as the PokerStars Play as it borrowed a lot from Facebook's exclusive Pokerstars poker apps. The app focuses mainly on the 3-player jackpot poker games.
Its free poker chips are a great way to learn the game. Besides, it has a lot of actions through which you can learn how to beat the opponents as opposed to just sitting around the table while waiting for premium hands like pocket kings or pocket aces.
What's the Best Poker App for iPhone?
You will find numerous iOS online poker apps offering free chips for poker games. Nonetheless, do not be overly excited by just free play rounds available. Consider other factors like how easy it is to use the app. Also, consider if the poker app allows you to play with friends online or whether it has an option for in-app purchases should you wish to go that path. We have curated some of the best free-to-play apps for iOS devices and real money poker apps by considering these factors.
Poker Texas Holdem Poker Live Pro
This Texas holdem poker app for iOS promises exciting poker gaming on your iPhone. It has features that ooze the real thrill of iGaming entertainment. Besides, it allows you to advance with your basic poker chips and eventually buy your way to the high-stakes table. This app hooks you with great single-hand online poker hands and professional poker tournaments. Besides, you can leverage the happy hour texas holdem poker bonus to improve your poker payouts when you win real money gambling.
World Series of Poker (WSOP) Texas Holdem Free iOS Casino
WSOP Texas Holdem Free Casino app for iOS is extremely friendly with its free chips it awards at 4-hour intervals. Besides its compatibility with iOS devices, you can access it on your desktop via Facebook. If you play through Facebook, you get an additional $15,000 in free chips to play online poker. Its advantages are that it can participate in tournaments, play varied game modes and play with friends online via Facebook.
Riverboat Gambler
Riverboat Gambler is another poker game app fully compatible with your iOS phone. It offers a range of poker game variants under a single virtual roof. For instance, here, you can play Crazy 4 poker, High Flush, Asia Poker, Pai Gow, and the texas hold'em poker. Despite multiple games, each variant comes with instructions and descriptions of possible poker hand payouts.
What's the Best Poker App for Android?
Like iOS devices have many friendly apps, you can also use your Android phone or tablet to have fun playing Vegas casino poker online and many other variants. If you love nice mobile poker apps, you can try the following popular poker apps.
Appeak Poker App
Android Poker gamers rate this app highly because of its user-friendly user interface. The app allows users to start playing immediately or choose the Sit & Go's betting rounds. Additionally, you can explore extra features like Bingo Bango and Double-Ups in this free poker app.
888 Poker
888 Poker is one of the top mobile poker apps that takes pride in eCOGRA certification. It is available on the Google Play Store for Android devices. With an eCOGRA seal, you are assured of a legit and safe mobile poker app. The app offers the best mobile poker games while offering a customized webcam positioned to let you monitor your competitor's moves and hands.