Gambling problems can affect anyone. Gambling can go from just harmless fun, a harmless diversion to become an obsession that controls your life, with serious consequences. No matter what form you gamble – sports, roulette, poker, slots, scratch cards, at a casino, online, at the tracks, a gambling problem can strain relationships because it will interfere with your life, work and most likely lead to financial disaster. It might further lead you to engage in acts you would ordinarily not do, like steal money to settle huge debts you racked up gambling.
The Problem of Gambling Disorder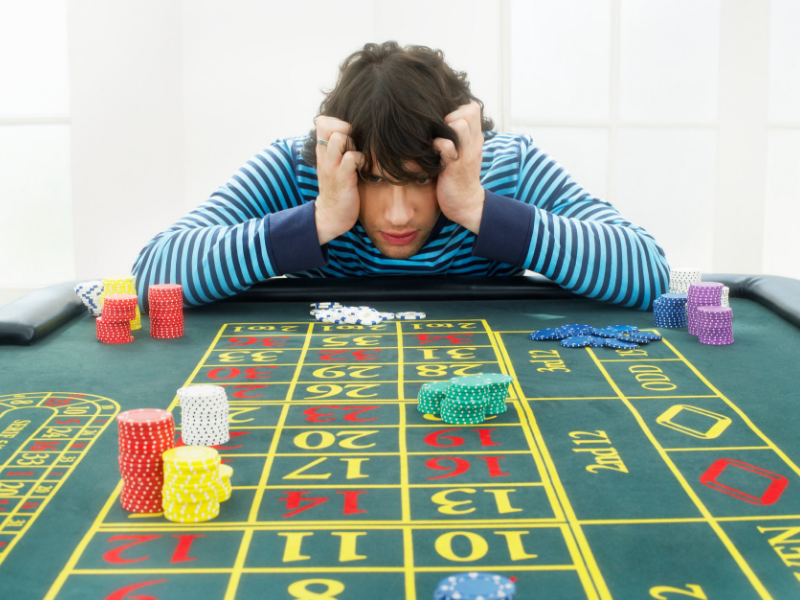 Gambling addiction is an impulse-control disorder. It has been given different names like gambling disorder, compulsive gambling and pathological gambling. When faced with the impulse to gamble, it is almost impossible to control it as the feeling takes over you.
Even when you know it has negative repercussions on yourself and your family, you will still go ahead and gamble. Not matter how you are feeling, no matter how much you know you stand to lose, the need to gamble will overpower you and keep you going even when the odds are no longer in your favor.
Another aspect is that you are have a problem but are still in control of your impulses. This is called problem gambling. It is defined as any gambling behavior that disrupts your normal course of life.
If you find yourself constantly preoccupied with the thoughts of gambling, spending your valuable time gambling, spending your money on it, gambling despite the adverse effects this behavior has on your life, chasing losses by throwing in more money and placing more bets, then it is safe to say you have a gambling problem. And you can be classified as a problem gambler.
How to Beat the Problem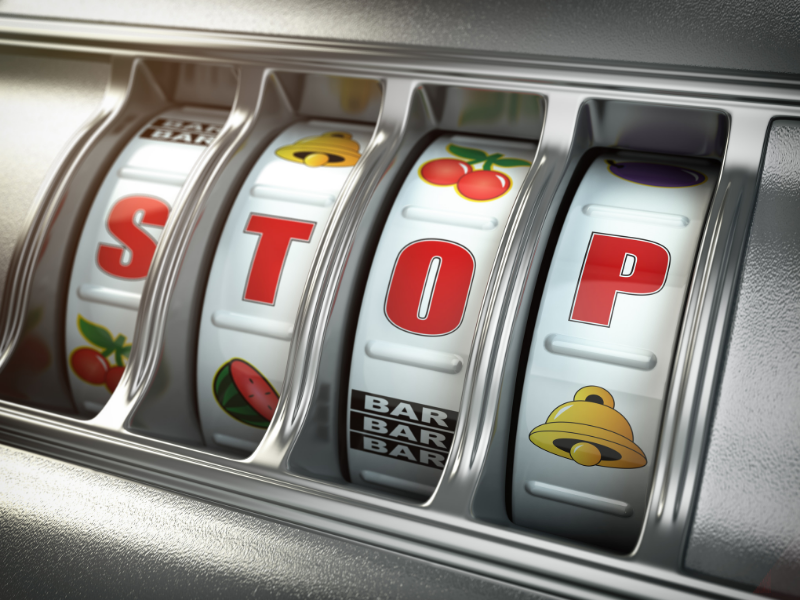 A gambling problem or addiction is also associated with other behavioral and mood disorders. There is sufficient data to show that problem gamblers suffer from substance abuse problems, stress, depression, anxiety, bipolar disorders.
These are problem or issues which cannot be fixed by yourself. There is need to get proper help for treatment of any of this issues you face and most importantly, the underlying causes of these issues.
Although. there comes a feeling of powerlessness to stop yourself from engaging in this destructive behavior, there are still a lot of ways by which you can help yourself to beat this problem.
BetBlocker App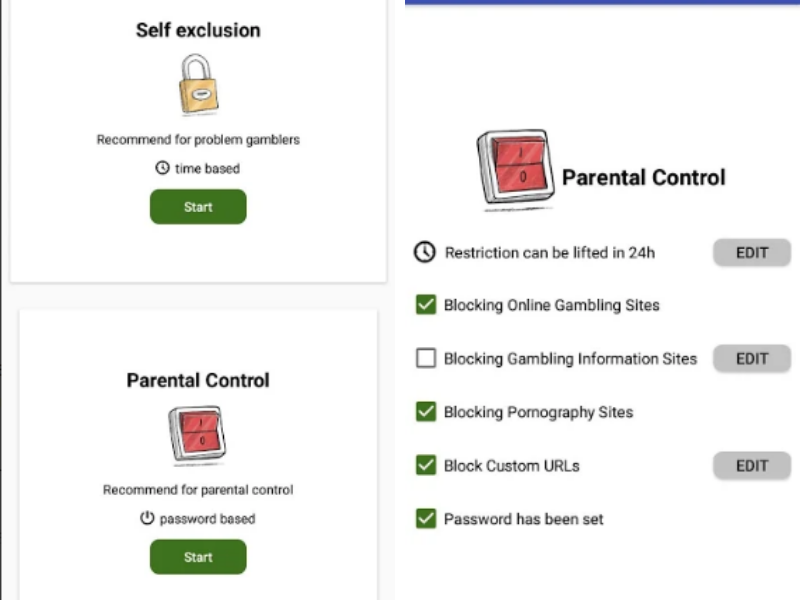 BetBlocker's app is designed to help problem gamblers. The app has two main features that users can customize according to their requirements. There is the self-exclusion button that helps restrict users from various gambling sites. Then, there is the parental control feature, which when activated, helps restrict minors from accessing over 6,000 websites that are run by gambling operators.
The app also blocks gambling content from over 1,000 other apps you may have installed on your mobile device. This way problem gamblers can reduce the impulse to dabble in bets or run down some favorable odds.
Although not available on desktops, this app still goes a long way in helping problem gamblers deal with the impulse of gambling.
Control Through Self Regulation
There is an increasing level of participation in gambling and gambling-related activities all over the world. This is largely due to the increase in online casinos and the ease with which the internet can bring any kind of information or entertainment into your life. By using the self-regulating feature on the app, you can restrict access to different gambling sites.
The BetBlocker Safeguard
Most online casino reviews show how great casinos are in providing opportunities to win huge jackpots that can change our lives. However, lets not forget that gambling issues can fracture our lives into splinters, which may be difficult to put back together.
So it is good to see companies building safeguards to protect people from gambling addictions and problem gambling. The new BetBlocker app is one of such safeguard solutions designed to help problem gamblers.
Community Driven Solutions
The app is provides support through community engagements. Over time, users can report websites that they believe should be blocked. The app has a time period attached to the blocking. Users cannot deactivate it until the said time period has elapsed.
The app also protects users from other websites that can trigger their gambling impulses. Plus, all gambling adverts will be blocked.
BetBlocker came about from a desire to build a barrier between gamblers and the avenues that trigger their gambling problems. It was also borne out of a desire to create an environment that fosters healthy gambling practices among users.
Final Thoughts
BetBlocker has is a most welcome development for helping problem gamblers. Download the app if you need it. Or, have it downloaded on the devices of loved ones you know need it. This could be the first of many positive steps you take to be well on your way towards overcoming an addiction to gambling and breaking its hold over you completely.