Digital marketing approaches continue to evolve and there's always some friction between the new forms of marketing and the 'tried and true' marketing methods. However, most marketers believe that blending technical and content-based strategies is key to creating an effective online presence that yields positive results.
Technical digital marketing approaches that involve channel-specific content optimization allow brands to leverage data and technology to optimize campaigns. With the right techniques, you'll be more discoverable and can establish presence. You'll reach the right people at the right time. But you must also convert clicks to sales, and develop engagement and loyalty.
This is where content-centric approaches are necessary. Deemed to be more sophisticated, content-centric approaches essentially give digital marketing strategies the "human" factor. It centers around delivering valuable content to provide customers with exceptional experience, which fosters engagement and loyalty. Here's how you can blend technical and content-based approaches to boost your digital marketing effectively.
Approaches to Digital Marketing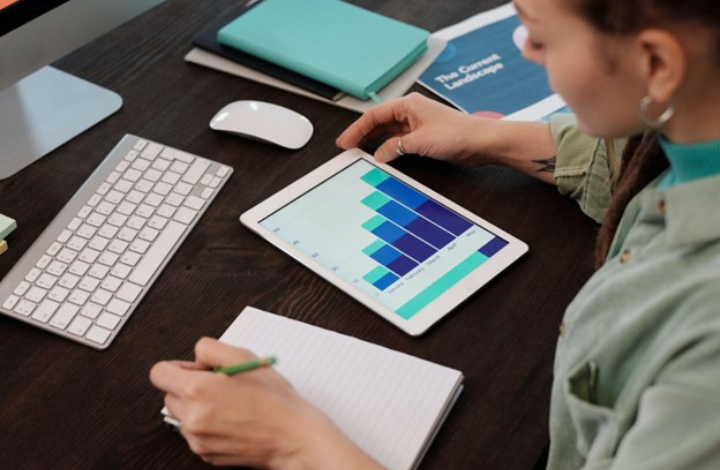 Cold Calling and Intent Data
Data powers digital marketing and intent data has been proven to be an effective basis to predict consumers' preference and behavior. Intent data helps indicate consumers' level of interest in a particular product or service online. This consists of web searches, pages visited, and the content they interact with. But intent data will only aid in your marketing strategy when utilized the right way.
By carefully integrating intent data into the entire cold calling process, digital marketers can reach more qualified leads (potential customers) while foregoing contacting the least promising leads. These approaches allow you to use data and incorporate a real human interaction with it. It allows you to not just cold-call people but offer a personalized approach that can make people feel seen and heard better. In addition, intent data can signal that prospects are more likely to convert, making cold calling a far more efficient advertising method.
Print Media and Deep Media Nurturing
Experienced marketers know the value of developing and nurturing buyer relations at each stage of their sales funnels. The whole marketing strategy must be designed around the consumers and must be optimized to keep them engaged as long as possible to yield better conversion rates and ROIs.
Marketers establish a buyer-focused mindset that's wired to drive sales at a low cost and adapt according to the changing buyer journey. Deploying media by integrating an omnichannel (social, electronic, and print media) strategy that utilizes a broad range of digital tools and options is an ideal way to synthesize a technical approach to customer centric-content.
All parts of the customer journey must be meaningful. The messaging you have across traditional marketing channels like print media must also be consistent with what you have online. This way, you continually deliver deep media nurturing and can reach prospects even offline.
Evaluate your current branding and messaging, including the keywords used to target audiences both online and offline. You can also read Ahrefs Tool Guide: Using Content Explorer for E-Commerce and find out how you can dive deeper into your website, see your keywords' performance, and discover keywords that are best for all your campaigns.
Traditional Content Platforms and Geotargeting
Banners, billboards, and other traditional content platforms are now resurgent in B2B marketing methods. Traditional ad spending was predicted to increase by 2.9 percent in early 2022. Consumer-facing companies were the primary drivers followed by B2C product companies. The shift towards traditional marketing is attributed to consumers decreasing attention to and interest with digital ads.
Traditional content helps drive brand awareness, engage new audiences, and reinforce brand messaging in a cost-effective way. By integrating geotargeting to traditional marketing channels, you can provide tailored content relevant to their location. Knowing where your customers can help you identify factors that might affect their purchasing decisions. This allows you to make better use of traditional content platforms, like print, TV and radio by delivering localized content. This can optimize the overall impact of various traditional content platforms. It also empowers your business to be more flexible and adapt to customers' preferences.
Direct Mail and Lead Nurturing
A Forrester Research survey revealed that companies which are successful at nurturing leads generate 50% more sales-ready leads at a 33 percent lower cost. Lead nurturing campaigns allow brands to offer a more consistent and engaging customer journey. This contributes to converting leads to paying customers, particularly in the B2B set-up.
B2B customers receive various marketing campaigns and messages on a daily basis. For a business to stand out, it is necessary to nurture leads from the start of the marketing strategy. You need to reach out and purposefully engage the target audience. Offer relevant information, support them in any way they need, and maintain a sense of delight throughout every stage of the buyer's journey.
Use direct messaging channels to deliver a more personalized approach that will stand out. The volume of digital or online exchanges improves the odds that digital communications are perceived as digital spam. Direct mailing makes up a prudent technique of augmenting lead nurturing. It hedges your digital messages from being drowned out by the sheer volume of online content.
Events and Account-Based Marketing (ABM)
In contemporary times, all savvy B2B marketers depend on account based marketing (ABM) to target and engage various accounts more likely to convert. They can also indirectly leverage the targeting power of account-based marketing. This can help realize the full potential of events and ABM. This includes holding ABM events that primarily deliver value to prospects.
Incorporating ABM with real-life events where prospects are active makes this method even more efficient. That's because it enables marketers to connect in a scalable and effective way. When you organize an ABM event, make sure to offer relevant and valuable benefits, like networking and learning opportunities. Also, it is important to get to know your key accounts, like what they need and when it is best to hold events. This will help you target quality attendees and yield better ROI through ABM marketing efforts.
Have the Best of Both Worlds
Synthesizing technical marketing approaches with relevant content to reach and retain their target audience successfully. It also allows you to diversify your marketing approaches, adopt digital shifts and leverage techniques that are proven effective and will yield positive results. In today's highly competitive market, it is a must to find the balance between technical and content-centric methods. By integrating technology with well-planned content, you are on your way to establish a presence and be the leading brand both on search engines and among real-life consumers.