Bose makes some of the best noise canceling headphones in the world. But the company's latest launch is a little unique. It is a noise masking earbud that aims to help you put an end to all your sleepless nights. Bose Sleepbuds works by masking unwanted noise in the bedroom and replacing it with soothing sounds. Bose believes that these sleepbuds are going to change the lives of millions of people. Read on to learn more about the Bose Sleepbuds.
Key Features of Bose Sleepbuds
Delivers soothing sounds to drown out unwanted noise
Built for comfortably staying in the ears all night long
Comes with Stay Hear+ Sleep tips in small, medium and large sizes
Has rechargeable battery that can run up to 16 hours
Can be used with Bose Sleep app
Comes with a compact and convenient storage case
SleepBuds with Soothing Sounds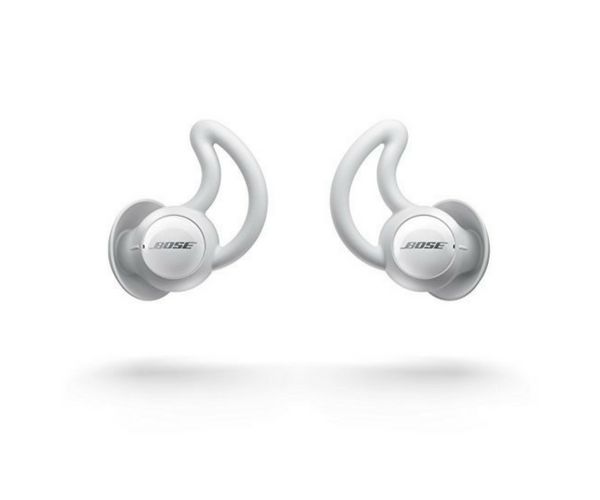 Bose Sleepbuds is designed to mask unwanted noises by playing soothing tones in your ears. But take care – the sleepbuds don't play music or audio from external devices. So if you're thinking of listing to your favorite podcast while you hit the bed, or stream something cool from Spotify, it won't work.
Instead, you can choose from a set of 10 preloaded soothing and relaxing sounds that were designed specifically to mask the outside noise. It could be the rolling waves on a beach, the rusting of leaves, or the cracking of the logs on a campfire.
Bose Sleep App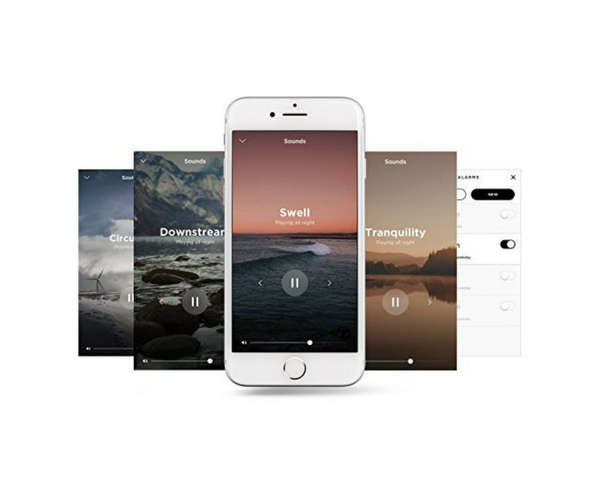 You can take your pick of the music using the Bose Sleep app. The app also lets you control various options such as the volume and the length of time you want the sleepbuds to play the music.
Comfortable Fit
The Sleepbuds weigh about 1.4 grams and are just over 1 centimeter in width and height. They are a perfect for everyone, including those who toss and turn a lot in their sleep. For better convenience, you can make use of one of the 3 sizes of eartips to match your ear size. The eartips, made from soft silicone and designed to conform to the upper ridge of your ear. So even if you move around, it will stay put.
Battery & Charging
The buds come with a rechargeable battery that can deliver up to 16 hours of use. That is good enough for more than a full night's sleep. Plus, the carrying case that comes with the buds can store, protect and charge your sleep buds when not in use. When unplugged, the case also delivers an additional 16 hours of charge. If you intend to travel with these sleepbuds, you'll get a total of 32 hours of use out of it before you need to recharge.
Price
The Bose Sleepbuds are expensive at $249. That's a ton of money for a device that cannot play music. However, the sleepbuds are one-of-a-kind buds that might help you get that much needed sleep and in turn help improve your overall wellness. If you are interested in picking up the Bose Sleepbuds, click the link below to get it via Amazon.


What do you think folks? Would you dish out $250 for a device that might help you get some much needed sleep? Let us know in the comments.