Starting a new blog can be exciting and I'm about to give you 12 good reasons to build your next blog with Thrive themes.
You have plenty of great ideas you want to showcase to the world and you're keen to make loads of money doing so. But before you put all those exciting plans to work, you need a good platform to make your content/product stand out and not get lost in mediocrity of the web world.
Picking a good host is one important factor while getting the right WordPress theme is another. When choosing a theme you need to decide whether you want to go FREE or go PREMIUM. Trust me, the urge to pick a free theme is very very tempting indeed.
But if you are really serious about competing with millions of other established blogs and businesses out there – and make money  – FREE IS NOT GOING TO CUT IT. Sooner or later, you'll realize that the countless hours you spent on your vision has been in vain.
That has certainly been one HUGE lesson I've learned over the years as a blogger.
YOU AND YOUR BUSINESS ARE WORTH MORE THAN FREE!
Whether you have an established blog and are attempting to do a makeover or are in the process of starting a new blog, one thing is important!
Having a powerful, flexible theme that can make your content stand out, influence and entice your readers to click on those ever so important links and make that purchase is CRUCIAL!
If you have powerful designing and copywriting skills – good for you – your job just got easy!
If not, you need a theme that can turn you into a master designer and copywriter even without taking up a course or hiring one (especially if you cannot afford it!)
That's where Thrive Themes comes in!
Like all the best premium WordPress themes Thrive Themes boasts great designs, mobile responsiveness, SEO friendliness and so on.
BUT
What makes Thrive Themes totally stand out from the rest is detailed below! If you have any doubt as to why you should build your next website or blog with Thrive themes, here are 12 good reasons!
12 Reasons to Build Your Next Blog with Thrive Themes
1. Make Conversions Happen
If you want to sell, sell more, and keep on selling throughout the year, the Thrive theme package has what it takes to make that happen! You're not building a website to simply create content and wait for the revenue to come in. Relying on AdSense income in the age of Penguin and Panda is a highly risky venture. If you want to be relevant online, you need to make it happen with strong marketing tactics. The complete Thrive Themes membership package covers all aspects of conversions that matter:
– Headlines Optimizer : lets you write click-worthy headlines
– Content Builder : lets you write content the smart way with special highlights
– Clever Widgets : lets you show widgets only where it matters
– Landing Pages : lets you build stunning landing pages with no skills or technical knowledge
– Opt-in Forms: lets you zap new subscribers with well designed, eye catching baits
– Thrive Leads : lets you build your email lists and manage them within the confines of your theme
– Clean Well Designed Themes: lets you use any of their 10 clean, well optimized themes for showcasing content
2. Reduce Plugin Dependencies
One of the biggest downsides to using any WordPress theme is that you're always adding more and more plugins to showcase your site's contents. The result is a slow loading website that neither you, your readers nor Google will like! With Thrive Themes, I found many of the plugins that I couldn't live without earlier become totally redundant. Take for example the social media buttons that are crucial for a blog.
With Flare seeing the end-of -life and other plugins being slow and heavy, you'll only end up struggling to promote your site. If you can afford the premium Social Warfare plugin that blows away all competition – good for you –  if not, you can make use of Thrive's built-in, fast-loading, highly mobile responsive buttons that are capable of sharing images from blog posts and save yourself the time and effort in looking for a better solution!
3. Create Innovative Eye Catching Content in Seconds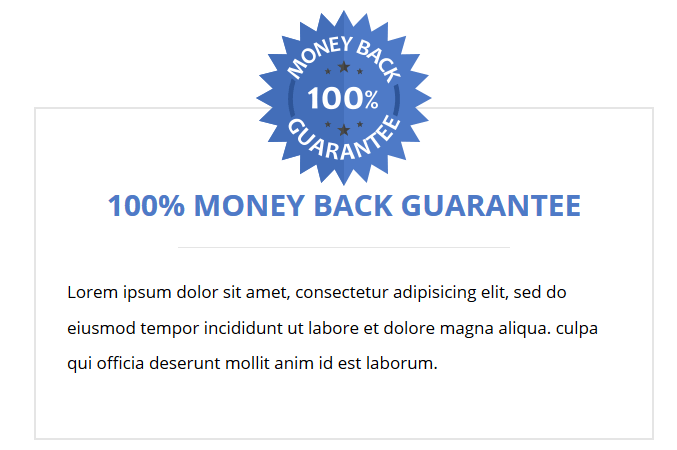 Want to showcase the best features of your product in a stylist list? Need to add some star ratings to your reviews? Want to build a comparison chart to make your product stand out from your competitor? Need a pricing table to be added to a page? Or need to showcase some powerful customer testimonials. Whatever be the idea you want to convey, Thrive Content Builder Plugin has a one click solution for you. Once you've added the content element, all that is left to do is customize it with the right colors and designs and voila! – you have an eye-popping content element designed to impress and sway your readers.
4. Save Hundreds of $$$ with Brilliantly Optimized Landing Pages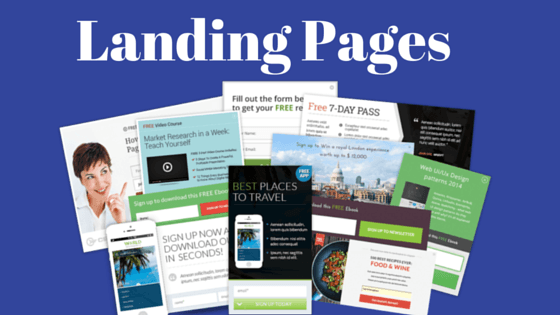 Let's face it! Without a good landing page, you're never going to make a good impression on your readers. Most landing page builders and plugins will burn a hole in your pocket. Then there's the learning curve involved in figuring out how these landing pages can be best optimized for your theme and content.
I for one, had absolutely no idea how to create a customer-specific marketing-oriented landing page for my blog and after mucking about with countless auto-responder templates, Word templates and plugins, I gave up. Until Thrive Landing Pages came along.
Thrive Landing Pages saves you from wasting countless hours trying to create impressive landing pages or wasting money on hiring someone from Fiverr or Upwork who will do the job for a pretty penny!
It comes with a brilliant array of templates for any type of task – sales page, download page, podcast page, new launch page, video promo page and so on. But the best part of Thrive Landing Pages is that you have copywriting material plugged in to guide you every step of the way. If you need to use 5 powerful words to get your customer to click on that purchase link, Thrive pretty much tells you what words to use and how to use it! In my experience, no landing page has ever provided such clear guidance within the template itself.
So with Thrive landing pages, you not only save yourself hours of training time, you also get to create landing pages that can impress the heck out of your readers! Plus, you can now chop off your copywriter budget as well as your LeadPages subscription. That's a savings of $$$. (You can fill in the costs!)
5. Add Opt-In Forms in All the Right Places And Save More $$$$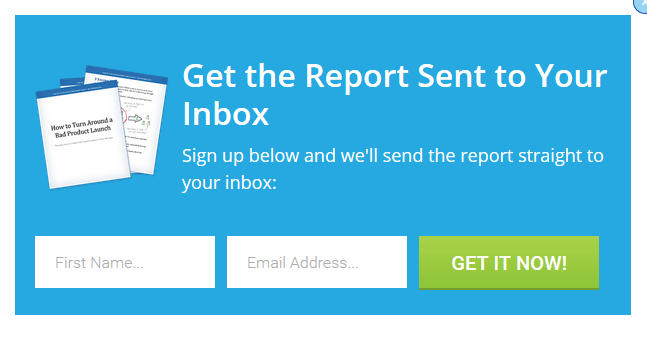 Opt-in forms are the key to collecting faithful readers and providing them with some special promotions and offers you have up your sleeve. Again, if you choose a free plugin, you have limited options and if you choose a premium one, you'll pay through your nose. Plus, you have absolutely no idea how they are performing.
With Thrive Leads plugin, (see review here) you can create opt-ins that pop out, that slide in, that appear on the header or footer and you can even customize it to show only for new readers or when a reader leaves the website. And its all done in a matter of a few clicks. Plus you can turn them on for your blog posts, for pages or for specific promotional content. And you can even replicate them and make small changes to create new ones. Every single element is customizable so you can keep it as simple as you like or as creative. Again, with Thrive, the learning curve is negligible.
Thrive Leads also has impressive back end analytics that lets you do A/B testing the easy way and understand what you are doing and what the results are without overwhelming you.
6. Boost Your Website Speed with Built-in Image Optimization Benefits
Anyone who has an image rich blog knows the pains of a dealing with a slow loading website. When I switched from StudioPress to Thrive Themes, my website speed jumped from 72 to 89. There were 2 good reasons for this: Reduction in my plugin dependencies and Automatic Image Optimization. Thrive themes have a special arrangement with Kraken to optimize images (as high as 80% without quality reduction) automatically when it is loaded to the Media library.
A basic Kraken account will cost you $9, but its absolutely free with a Thrive theme membership. I've never had to bother with WP Smush It and other useless plugins that slowed down my site or stopped working after some time. Plus, I could also optimize images on my older posts at the click of a button.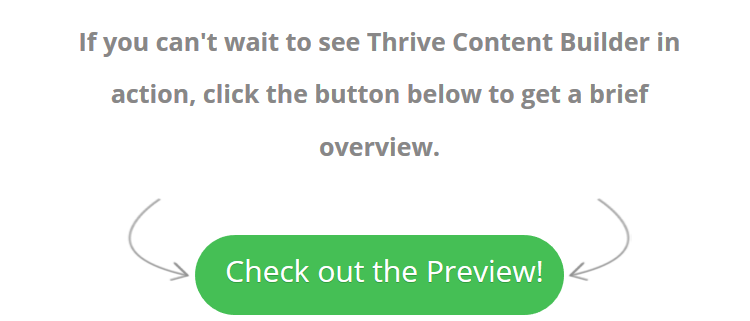 7. Show Widgets Only Where it Matters
Widgets have this sticky tendency to show up on all pages, but of course there are plugins that can help you hide them wherever it is not required. Some of these plugins are often untested for WordPress and therefore unsafe to use. With Thrive Clever Widgets, you don't need to worry about that anymore. The plugin is light, straightforward and dependable.
8. Create Headlines That Users Cannot Resist Clicking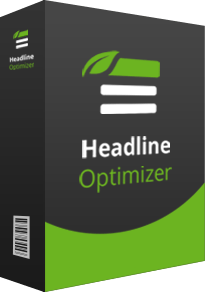 All your website or blog creation efforts, the endless hours of preparing and putting together your ideas will have value only when readers click on a headline and visit your website. Worse part – you only have a fraction of a second to impress a person looking for information on a topic. A poorly crafted headline will do you in! Just imagine all that traffic and potential customers you are losing every day!
The need of the hour in today's viral world is to write fantastic headlines. Instead of saying "How To Make Money Online" saying "10 Unbelievably Easy Ways To Make $1000 Every Week"  will skyrocket your post to the top of Google's search results, get you more clicks, traffic and conversions!
9. Create Responsive Videos with Fancy Frames and Borders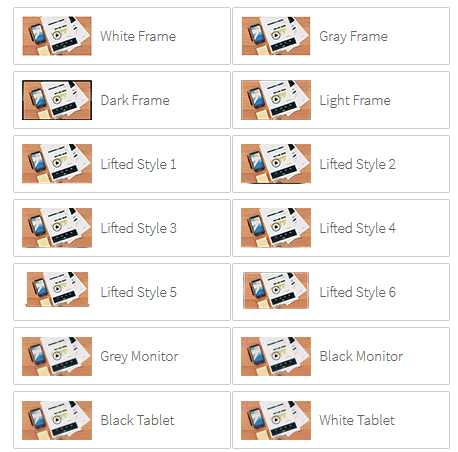 If you have plenty of video content to share with your readers, you'll find it next to impossible to make it responsive. Thrive Content Builder offers a responsive video element that not optimizes the video for a mobile or tablet device, it also offers a collection of lovely frames to go with it so that your video content stands out!
10. Push Sales All Year Round With a Smart Countdown

Selling online is tough. If you have a special offer for your readers, make that count with scarcity marketing. You could offer a coupon code for buying your cool product all year round, but you and I know that it WON'T PUSH SALES. Tell your readers that the coupon is valid ONLY for the next 5 days and you'll find the conversions ticking away.
But wait! Once the 5 days are up, won't the sales dry up? Not with Thrive Ultimatum, it won't! This plugin will let you keep providing those evergreen offers to new subscribers or special one-of-a-kind offers to existing customers so that they are continually optimized for conversion. All with a countdown timer that you can set up strategically in specific focus areas on your website to catch your reader's attention.
Again, with Thrive, you don't need marketing lessons to get started with your campaigns!
11. Generate Email Sign Ups with Content Upgrades
Got extraordinary evergreen content ideas for your website? Why give away everything for free when you can collect sign ups for all that hard work. Thrive Content templates let you lock in key pieces of content and make them available in full only when readers sign up to your list. That's one super easy way to build your list – one that requires no extra effort on your part!
12. Learn and Keep Improvising
Thrive themes are constantly updating and upgrading and getting better by the day. You'll find plenty of tutorials, user guides and knowledge based articles on how to set up the products and get the most out of them. But you'll also find a treasure trove of information on how to build a better blog and better market your product on the Thrive blog which is frequently updated. I've seen that the Thrive team is one of the more engaging group of developers and you can always find them engaging with readers, listening to requests and recommendations and building them, which is kinda awesome!
What more do you want?
In my use of various themes, I've found Thrive Themes to be one wholesome package that can deliver everything a person needs to create and set up a successful website in today's crowded online space.
Thrive doesn't just keep dishing theme after theme like many other developers, they create products that stand out and deliver what is required to succeed in today's competitive web space.
When you pick up a Thrive Theme membership, you:
Get innovative products
Save money on premium plugins
Get the advantages of site speed
And more importantly get the opportunity to draw more traffic, get more leads and increase conversions.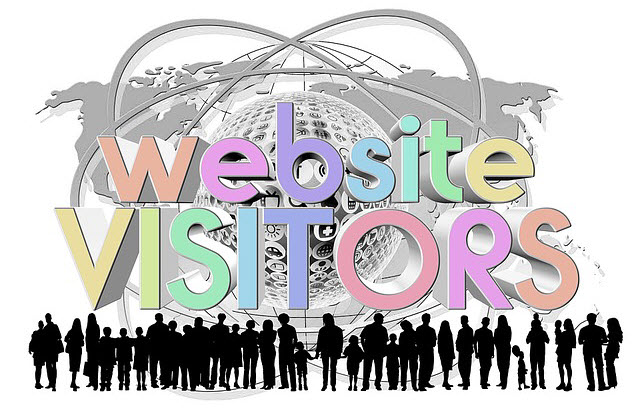 So the next time you think about picking up a good WordPress theme, stop looking for useless features that will drown out your content and message. Instead get one that gives you the opportunity to bring in the moolah! A product like Thrive Themes.
P.S: Thrive is great but not perfect. You could read my earlier reviews here and here to see why using Thrive can sometimes be frustrating! My advice – if you're using Thrive themes with its plugins, stick to it for that web project. Don't dream of moving to another theme a few years down the line. Transitioning is never easy and with Thrive it doesn't get easier. Also if you're completely AdSense reliant, stay off the Content Builder until it is 100% AdSense friendly.
If these 12 reasons are not good enough to impress you to build you next blog with Thrive themes visit the official website and let Shane do the talking!