Do you spend a lot of time listening to podcasts on your iPhone? Then you need an app that can change the way you listen and manage them. Castro – Play and Share Podcasts is an iOS app that lets you pick and choose episodes you like and queue them up for playing in the order you want to. If you want a more convenient podcasting experience, this app is definitely worth a look. Price: $4.99.
Castro — Play and Share Podcasts [Features]
Castro Play and Share Podcasts is a completely revised version of Castro. The app's main focus is triage – the idea is to give you the freedom to sort out the podcasts you want to listen in priority over others.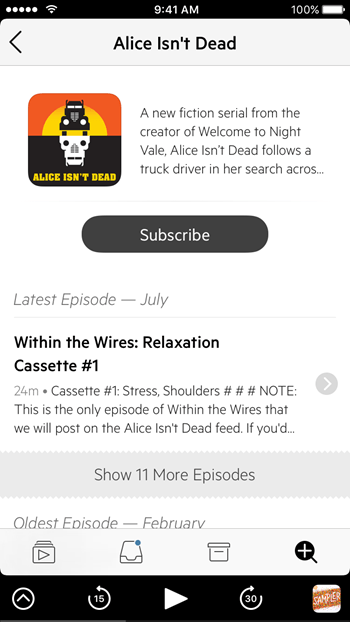 This feature works using Inbox, where Castro's servers detect new episodes of your subscribed or favorite shows and places them in a Inbox where you can go to find all the latest episodes that are available for download.
While browsing through the various episodes you can select the ones to want to listen to by adding them to the queue or playing them right away and archiving the rest. The Archive section will display all your subscribed shows. You can search for older episodes, view your starred episodes and complete listening history. The app also lets you set your favorite shows to queue automatically while you can use the Inbox to triage the rest.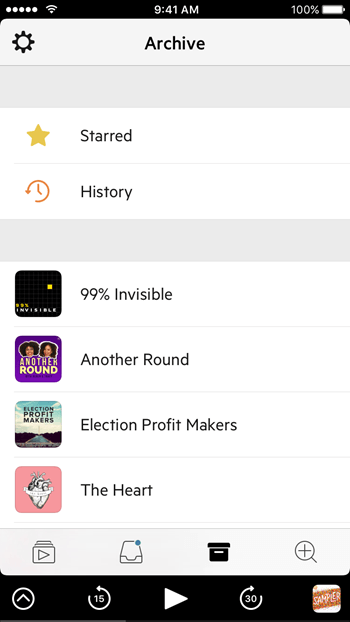 This newly designed app also lets you discover the popular shows by genre with the use the Discover tab. OR you can use the Search feature to easily find shows. Another great way to discover new shows is via personal recommendations from friends. Castro allows users to easily share direct links to specific episodes.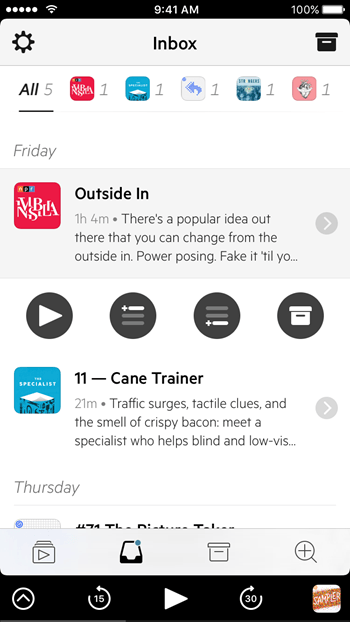 When you tap a shared Castro link, it will open the episode in the app. From here you can queue it right away without subscribing to the entire podcast. If you are sharing a fantastic episode with a friend who doesn't have Castro, no worries. They can still enjoy the podcast in a beautiful web interface that plays in a browser.
Since Castro keeps a chronological list of your played episodes in the History section, its a lot easier for you to find episodes to share with others.
Also, when you star an episode you enjoyed, the starred items will enter the personal podcast hall of fame. This option also makes it easy for you to find your favorite episodes and share them with your friends.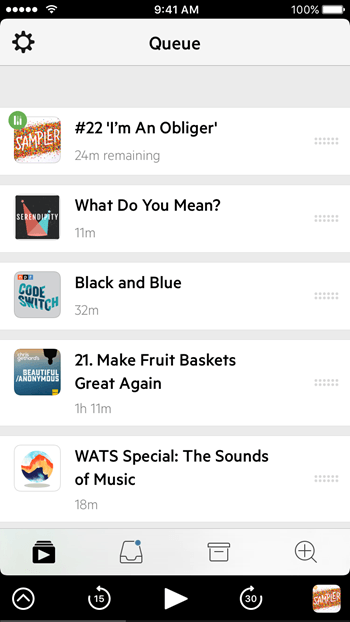 Other Handy Features of Castro Podcasting App
Includes an elegant dark mode and a sleep timer feature for night owls who prefer night time podcast listening.
Does not consume much battery life or data usage as new episodes are scanned using Castro's backend servers.
Instant notifications when new episodes are published.
Queued episodes are automatically downloaded.
Allows quick scanning and precision scrubbing.
Includes options to view notes, explore links, and follow up episodes.
Offers rotation support, and big playback controls for easy use while driving.
Castro is a good looking app that is well designed and rich in functionality as well. If you are a podcast enthusiast who prefers to listen to prioritize what you listen to, Castro – Play and Share is a great podcasting app worth checking out!