Podcasting has been quietly gaining ground among users with plenty of shows being covered on every imaginable topic. Its no wonder then that an app to help you discover great podcasts should exist. Aurora Podcast Discovery is a newly launched app that is designed to help eager podcasting listeners from around the world find the content they are looking for.
Aurora Podcast Discovery for iOS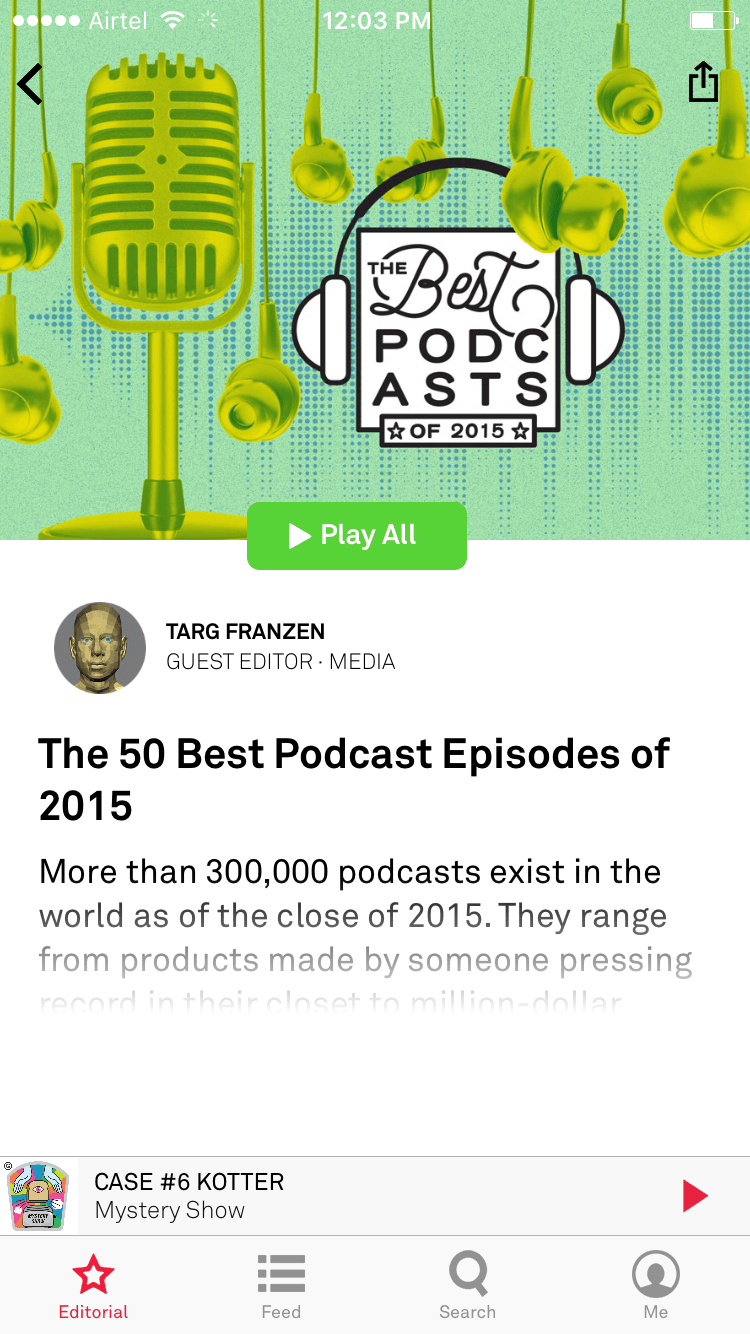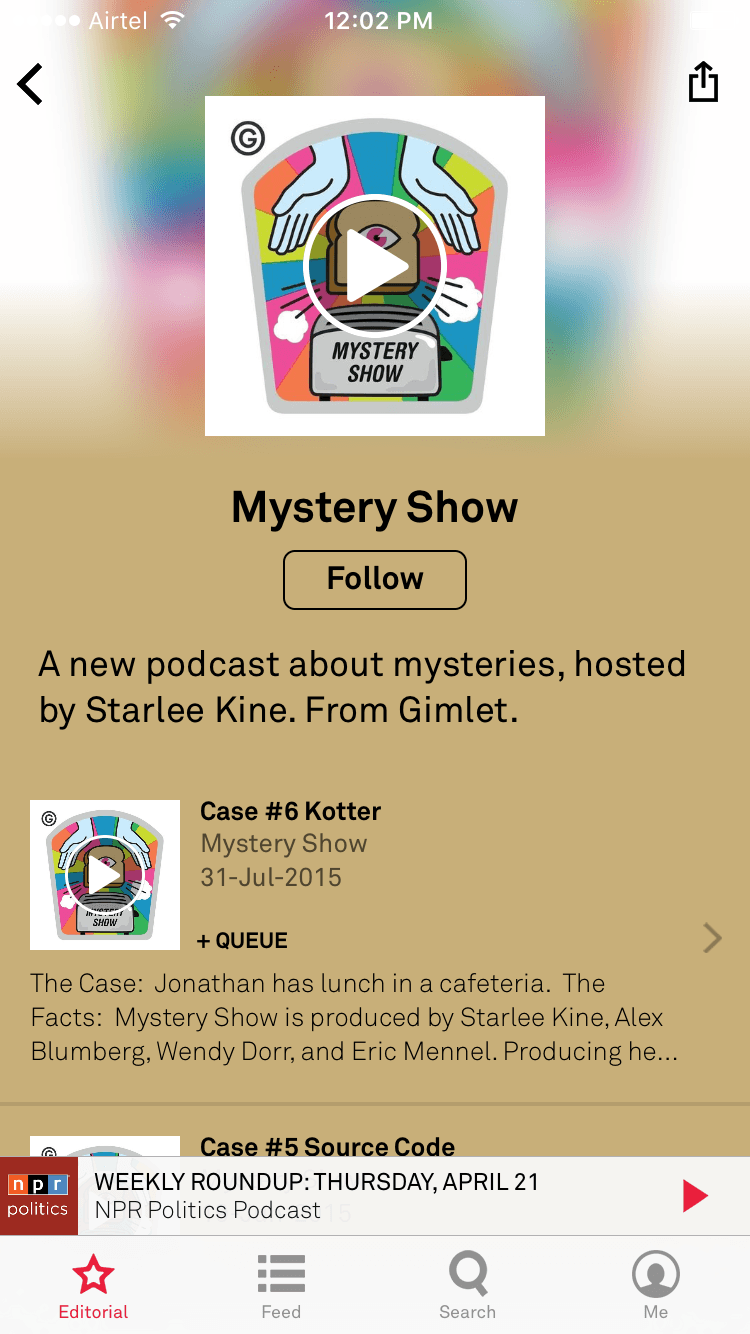 Whether it's the world's best documentaries you want to hear or what is happening in the world of news and entertainment, Aurora Podcast Discovery will help you find it. The app has playlists curated by its team of editors who help you find the hottest topics of the day from the Editorial tab of the app.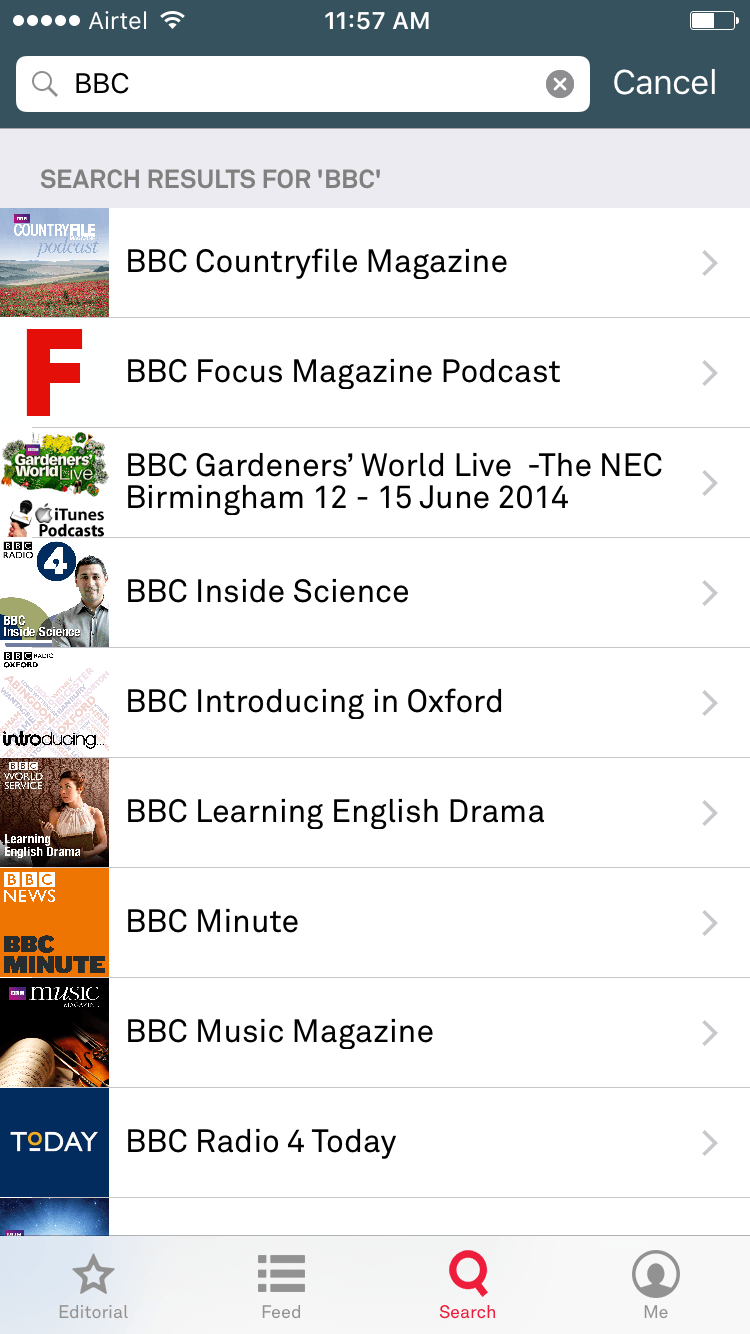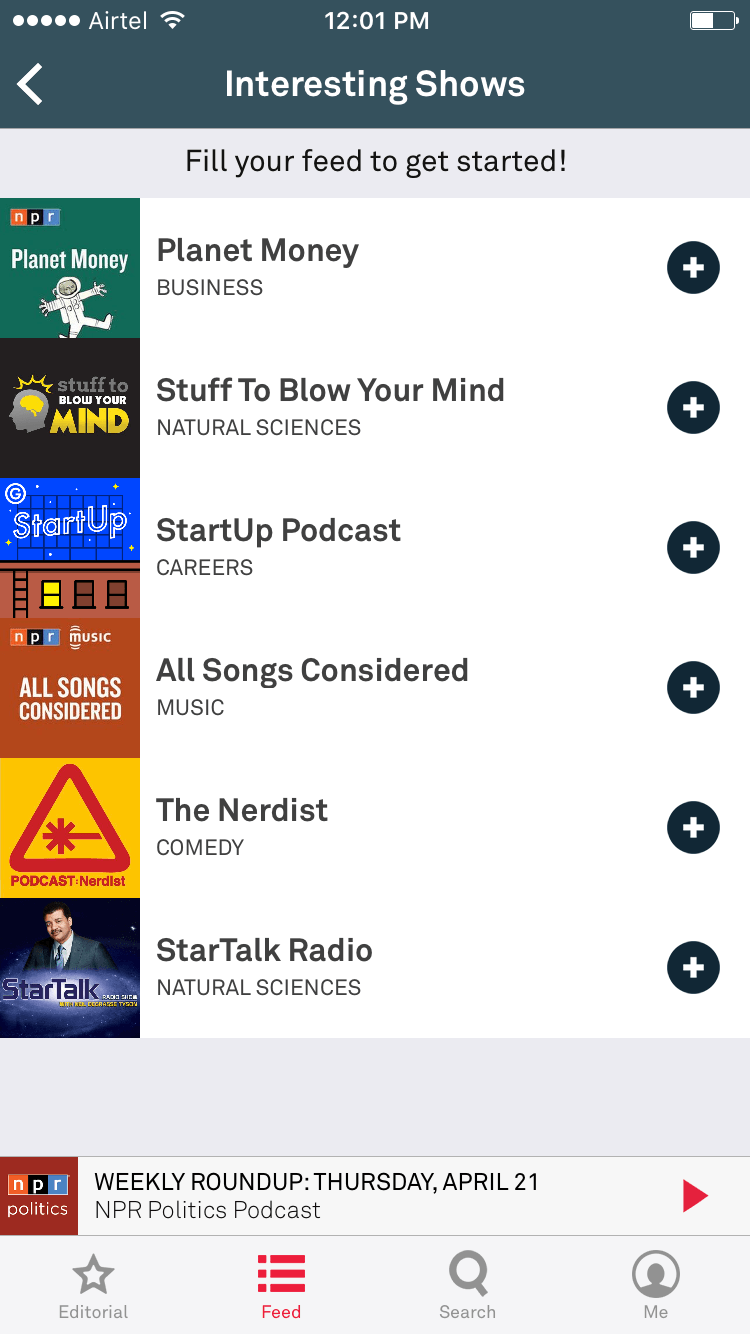 The Search tab is a great place to find podcasts and there are plenty of popular search ideas available for you to browse and select for following. You will need to sign up though to start following the shows. However, if you want to simply listen to a show, you can do it without signing up.
The Feed tab offers a beautiful interface that displays your selections date-wise in a scrollable format. The feed will also display personalized recommendations once it learns what sort of podcasts you are listening to.
If you find a show that you love, you can also share the episode with your friends. And if you want to listen to a show at a later point in time, you can also download it to listen offline.
Overall, Aurora looks like a nice podcast discovery app that is available for free. Do check it out if you're a fan of podcasts and tell us what you think.