Cisco Certified Internetwork Expert (CCIE) Routing and Switching is an expert-level certification, intended for network engineers. The credential allows for planning, managing and troubleshooting network infrastructure. This certificate demonstrates the fact that you have the required knowledge and experience to work in the network industry. If you are looking to advance your career, CCIE R&S is a good option. In this post, experts from PrepAway share some valuable Cisco CCIE R&S Certification tips and tricks to help you achieve expert level status.
Advantages of Cisco CCIE R&S Certification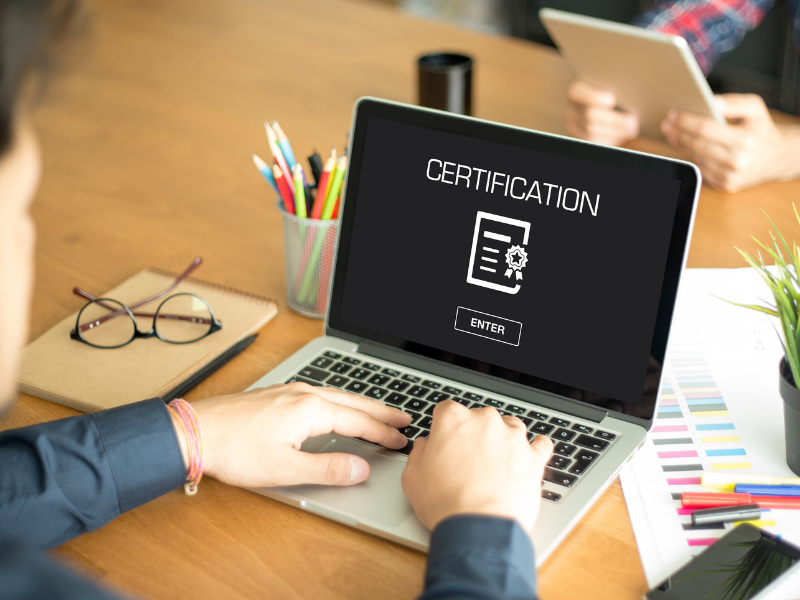 Routing and switching technologies are used in most major business communications. They are utilized in voice, data, video and even wireless transmission. With CCIE Routing and Switching, you can improve network uptime and increase overall productivity. By hiring an R&S expert, employers can potentially cut costs associated with their business while also increasing security and improving customer service.
The CCIE R&S certificate is designed for the professionals who have about 5-6 years of job experience in network engineering and are looking to enhance their portfolio to get better opportunities.
During the certification process, you will learn new skills and be able to display and practice them in a realistic environment. The training process for the exam is done entirely online where you can practice, see scores and get a feedback on your answers.
The credential is also aligned with the Cisco R&S v5.0 verification standards. This means that the certificate you receive will be accepted all over the world and follows the most recent technological advancements in the field.
Written and Lab Exams for CCIE R&S Certification
Written exam: It is a two-hour test that consists of questions measuring your knowledge of networking concepts and equipment commands. The code of the exam is 400-101. There are from 90 to 110 questions in this certification test. They cover 7 main topics, including infrastructure security, network principles, evolving technologies v1.1, layer 2 and 3 technologies etc.
Lab/Practical exam: It has an extra cost. The lab exam is different from the written one. The format consists of the lab test divided into three sections. Different types of questions are assessed in troubleshooting, diagnostics and configuration categories. The complete exam lasts 8 hours, 2 hours for troubleshooting, 30 minutes for diagnostics and 5 hours and 30 minutes for configuration.
We recommend that you take the lab exam within 18 months prior to passing your written test. Candidates who do not pass the written exam must take to take the lab within 12 months of their last attempt at the written exam for it to remain valid. If you are unable to pass your lab test in three years from your written exam, you will have to sit for CCIE R&S 400-101 all over again in order to take the lab test.
There aren't any specific requirements to be eligible for this type of certification tests. Students must have good knowledge to pass the written and practical exams in order to gain the CCIE R&S credential. However, 3-5 years of experience are expected.
Cisco CCIE R&S Certification Tips and Tricks from PrepAway Experts
There are many ways in which a student can prepare for the certification exam. PrepAway examined a wide variety of methods depending on how you like studying. They involve self-study, classroom studies and such.
There are 2 main instructor-led workshops, namely CIERS1 and CIERS2. They last for 5 days each and cover most of the problems faced by the candidates. This is an excellent option as it allows class participation, which creates discussion giving you more knowledge compared with studying alone.
You can also go to the lab section to interactively test your knowledge and skills. This will teach you troubleshooting, diagnostics and so on. The instructors are Cisco certified and are professionals in R&S, so it can be guaranteed that you are learning from the best experts in the field.
Vumingo ETE exam simulator is essentially a software for working with ETE files that can be found at PrepAway. This exam simulator allows students to keep track of their studying progress, review the exam questions and see their results. All this is perfectly organized.
At PrepAway you can also find practice tests to evaluate your knowledge. You can communicate with the PrepAway student community and discuss problems and issues. You can also save your progress in a practice exam so you can leave it and continue later from where you left off.
Since PrepAway is online platform, the hours are completely up to you. ETE files are available 24/7 and you can use it according to your preference.
Recertification Process
The CCIE Routing and Switching certification is valid for 2 years. This is to ensure that certified individuals can gain more intelligence in their field of expertise through continuous improvements and innovative activities at the workplace.
Certified individuals must pass the recertification exam before the deadline or face suspension of their credentials. They then have exactly one year to get recertified. If they fail to get recertified, they have to start the certification process all over again.
Summary
The CCIE R&S certification is an option for you to grow and improve your standard degree. You will bring a great amount of skills to the workplace and be a huge asset to your employer. The certification will also greatly improve your earning capacity.
Check out the Cisco CCIE R&S Certification from PrepAway and boost your career.