Over the last few years, we've seen a lot of cutting edge digital technologies invented to make operations easier and better across different sectors. In all these, the education sector seems to be the least affected by the wave of digital advancements. Ironically, the same education sector is supposed to produce the needed human resources to continue to drive improvements in the digital world beyond what we presently have – pathetic!
Although there have been quite a few digital transformation trends in education, a majority of us desire to see more. Here, let's review the few transformations that have rocked the education world over the past few years.
5 Digital Transformation Trends in Education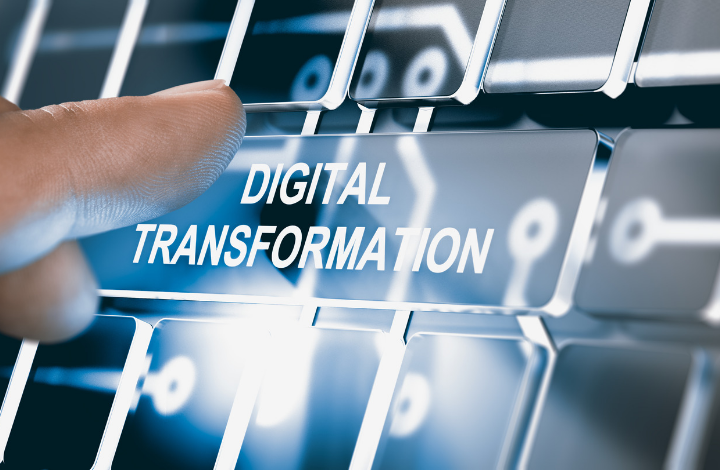 Gamification
Surprised that we are starting with this?
Well, what other better way to start than with a trend that efficiently combines playing and learning?
Several gaming technologies have been invented over the last few years to simplify the process of learning certain specific subjects. As a technology advancement, it has quickly been adopted for enhancing education in nearly every discipline. Since most games are designed to give immediate feedback, students can be intrinsically motivated to keep going on with them.
Blockchain
Although relatively new to the scene, educators are already finding ways to incorporate it into the education sector. Blockchain is a technology that can easily be used to store and transmit information securely and effectively. Educational facilities are already adopting the use of blockchain for storing student's data.
Augmented Reality / Virtual Reality
There are very few schools that can yet afford a week long virtual field trip to a location of choice. However we've seen growing use of these tools to help students genuinely experience things like travel, history, and even culture.
We've seen products like Google Expeditions try to introduce concepts that will make AR more attainable in classrooms. This has been helpful in advancing the educational sector as a whole. They are the kind of stuff that promises to keep students excited about the prospect of learning in the future. We already anticipate seeing even more advancements in these trends.
Personalized Learning
This is another digital trend that we can't help but talk about. Wonderful things that are happening in the educational sector through it. Today's digital trends allow for the implementation of more personal learning strategies and experiences to help kids learn better.
Kids with dyslexia, for instance, and other similar conditions can now learn differently in a more comfortable environment. This has proven to be a game changer in the digital transformation of education, especially for kids that need personalized learning.
Internet of Things
If we were compiling this list last year, we probably would not have included this option. But things have quickly changed. Internet of Things (IoT) is already becoming a driving force for digital transformation in education.
There are a lot of opportunities for this trend to boost education standards. For instance, with IoT, a teacher can share the results of a student with his or her parents in real-time. This will alert them of possible problems that need to be tackled urgently.
We've also seen this trend being developed into technologies that can help students perform certain tasks without sweating it out. For instance, online platforms like Quora and online course help enable students to study better in their leisure time.
Final Thoughts
New technologies offer possibilities that were unthinkable before. Still, there is a need for continuous support from the public and private sectors alike. Continuous efforts need to be made for further digital transformations in education. With the increased expectation of students comes increased responsiveness to such needs as well.