Cisco is the leading IT certification provider worldwide. Cisco certifications are popular because of their exceptional ways of training their professionals.
210–060 CICD exam is one of the two exams required to earn the Cisco Certified Network Associate (CCNA) Collaboration certification. Primarily, this associate-level certification comprises IP Telephony, Networking, and Video Engineering. It is designed for professionals who wish to expand their knowledge of collaboration technology such as mobile application, data, and video skills.
CICD Exam Details
This exam does not have any official prerequisite. However, you must have experience working in the IT industry. The exam seeks to assess your skills in the following areas:
Provision of End-User Support
Configuration of Voice Messaging and Presence
Mobility and Telephony features; as well as
Maintenance of Cisco Unified Communication (UC) systems.
With these skills, you are ready to take the exam.
Cisco 210-060 exam takes 75 minutes and contains approximately 55 -65 questions. You get a variety of question types such as fill-in-the-blanks, drag and drop, multiple-choice and simulation. Registration takes place at Pearson VUE. The charges range from $200 to $300.
Cisco certifications are valid for 3 years. A re-certification is required for you to update your knowledge and skills.
Reasons to become Cisco certified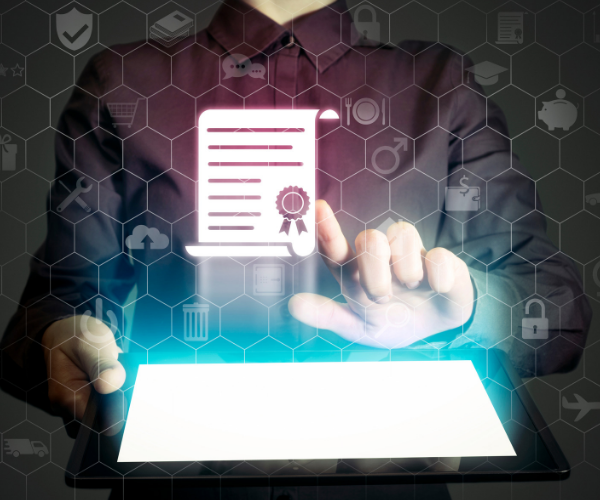 1. You get a high salary
With a Cisco CCNA Collaboration certification, you have a valuable credential. You can apply for high-paying job positions. When you are able to demonstrate your skills with exceptional professionalism, you are bound to earn more.
2. Increase your authority in a company
With the current changes in technology, employers prefer to hire someone who is Cisco certified. This is because Cisco certification expires after 3 years, so anyone who has the certification means they have up-to-date IT skills. Having employees with current knowledge is advantageous to any company as they can comfortably keep up with the current market trends.
3. You get personal satisfaction
Let's face it, we all get happy when we accomplish something useful in our lives. Especially in such cases when we set the goal and achieve it. Similarly, being Cisco certified comes with unimaginable joy and satisfaction. It is exciting to know that your efforts were not wasted and you have gained significant knowledge as well as respect and value over a short period.
4. You get a certification to prove your hard work
After your hard work, you get something to prove it. Cisco credentials validate your skills and assure your potential employers that you possess the mentioned skills. Moreover, it means that you are a leader. Attaching this certification with your resume increase your chances of getting a good and well-paid job.
5. You get career prospects
Honestly, you cannot compare a Cisco certified individual with any other individual. The intense training you receive will let you to gain knowledge on key IT aspects within your certification. The training combines theory and practical sessions. This lets you grasp key skills useful in the real world and keep the pace in the constantly developing world of IT.
It is a dream of every individual to develop in their career. With CCNA Collaboration certification, you can get a promotion at your workplace or look for a job of a higher rank. Alternatively, this certification opens a door to other advanced certifications like CCNP and CCIE Collaboration.
Why CCNA Collaboration certification is so popular?
-Availability of online training material
When choosing what certification to take, consider the hustle of getting the training material. Since Cisco provides their training materials online, it becomes easy to access it wherever you are.
The easier it is to get study material the more people will be willing to try this certification. Convenience will always attract many people and through referrals, the certification gains more popularity! Study guides, video courses, exam dumps can be easily found on the Internet.
Download Practice Test: http://www.examsnap.com/
-Cisco provides practical-based training and detailed course outlines
Availability of the training material is not enough. It should be detailed, authentic and reliable. Cisco has achieved this by providing detailed e-learning services, videos, and official books. Practical-based training offered by Cisco has made people believe that Cisco is the best in terms of training. All these contribute to the popularity of CCNA Collaboration certification.
-The knowledge acquired is useful in most IT companies
Most employers will treasure anyone who possesses CCNA Collaboration certification because their services are useful to the entire company. Several IT companies depend on these skills for their daily operations. Having this certification proves to your employer that you can deliver quality work.
-Individuals who possess Cisco certification can deliver good work
Due to good training and strict pass marks, most Cisco certified individuals have all the skills required in the real world. Learners get hands-on training that equips them with real-time practical experience and problem-solving abilities. Being a recognized IT trainer, Cisco protects its reputation and produces supreme IT professionals.
My personal experience of passing Cisco 210 – 060 exam
I did pass exam 210 – 060 CICD a few days ago and I cannot hide the joy that came with it. I have to confess that without proper preparation, the exam could be the hardest in your life. The good part is that all the training materials are available online. They are detailed, well explained and easy to understand.
Some of these study guides have so much content that it is hard to study overnight. A great tip is to always make short notes on the key information and allot enough time for your revision. Visit training courses, practice with exam dumps and use study guides. This will help you succeed in the certification exam.
PrepAway Exam Dumps: https://www.prepaway.biz/
Conclusion
Technology is advancing too fast. Early preparation and your ability to adjust to these changes will save you from exam stress. Earning CCNA Collaboration credential not only benefits you but also the community at large. Becoming a certified IT practitioner will boost your career and also improve IT in general, making the world better and progressive.