Every new year gives us a chance to do things differently or improve upon our current way of life. Changing our comfortable habits and fixed mindsets is no easy task though. Often, we end up giving up on our goals and resolutions even before January is through. If you are one such person struggling with achieving your goals, you can try using a planner. Planners make a huge difference to the way you work on your goals. By physically writing down your goals, you tend to limit your goals to a few ones, making it easier to track and achieve them in the long run. Today, we take a look at how Clever Fox Planner helps you plan your goals and complete them successfully.
What Makes Clever Fox Planner a Great Goal Planning Tool
Elegant, Clean Design for Easy Use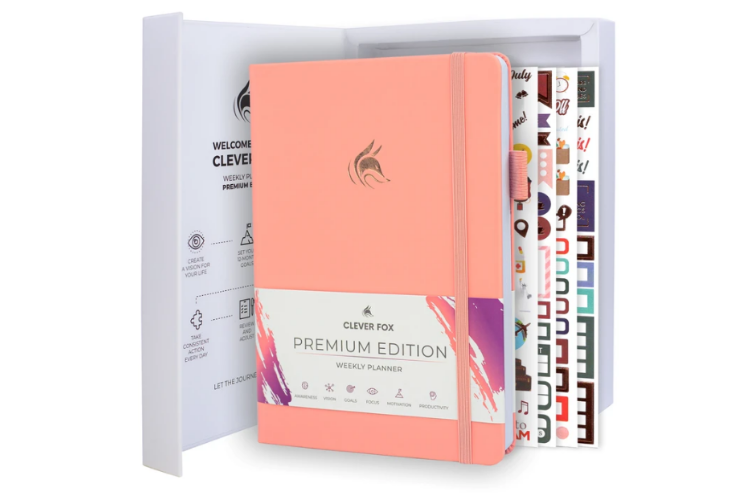 Clever Fox planner is designed to be easy to use. With an uncluttered date-free interface, you can write down exactly what you want to achieve whenever you are ready to start. The planner has 12 months that run together, separated by 54 weekly spreads. There are 3 bookmarks to flip between weekly and monthly spreads. 
The planner has a vegan leather hardcover, with premium 120gsm pearl white paper that does not bleed. It also has a pen holder and an elastic loop to close the planner when you are done. It is also lightweight and compact, making it easy for you to cart it wherever you go.
User Guide
But more importantly, most of us don't plan our goals the right way. We try to do too much too quickly and burn out even faster. Clever Fox offers a lovely step-by-step illustrated user guide that shows you how best to use the planner.
Helps Break Down Goals and Organize Them Efficiently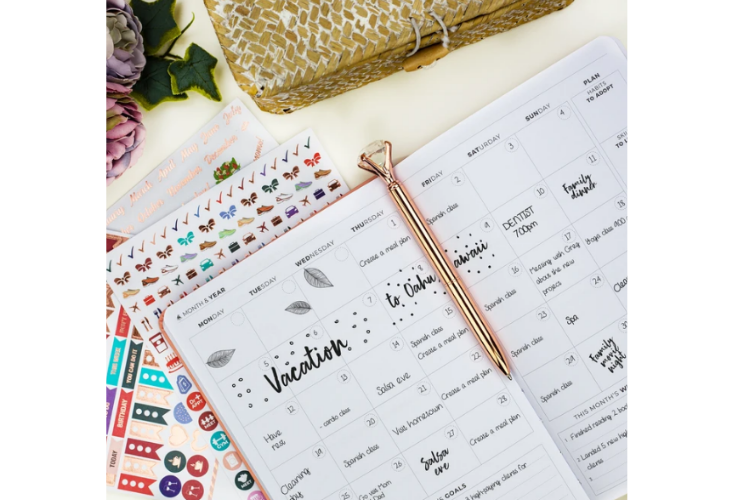 This planner is undated, allowing you to start your goal planning at any time and avoiding wastage of space. It lets you set yearly goals and break them down into smaller (monthly/weekly/daily) achievable milestones. It also has room for review and adjustment of your goals so that you continue to remain motivated and committed to achieve them.
The 6 sheets of colorful stickers that comes with the planner also helps you make your goal planning efforts more fun and motivating.
Final Thoughts
People who have used Clever Fox planner have raved about how it has helped them be more productive, organized and stress-free after only 1 week of using it. If you're planning on starting the new year with some fresh new goals, Clever Fox planner might offer a simple, yet smart way to get started and make them achievable.
Check it out and tell us what you think! Or, do you prefer online tools to paper planners?