Not only do people expect computers to follow many of the rules of social interaction, but the reverse is also true; they frequently treat computers as if they were social beings, despite being fully aware that they are not. For example, people poured their hearts out to ELIZA, the computer program that mimicked a Rogation psychiatrist, even when they knew it was a machine (Weizenbaum, 1966). Nass found that people respond to computers in much the same ways as they respond to people, along many dimensions (Nass et al., 1994). For example, people tend to discount it when people praise themselves, "I am the world's expert on rainforests," but take it more seriously when other people praise them, "She really is the world's expert on rainforests." Nass performed an experiment in which he asked subjects to listen to computer voices "praising" a computer tutor, then fill out evaluations of the tutor's competence.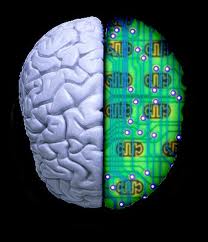 Their evaluations showed that people tended to discount statements of praise that came from the same workstation that was also running the tutor, but they took the praise more seriously if it came from a different computer. Thus, it appeared that they treated praise from a computer in much the same way as they would treat praise from a person.
Nass also found that people have social responses to computers regardless of whether they have human-like features or not (Nass et al., 1994). However, adding human-like features may enhance their tendency to anthropomorphize. For example when computers are given human voices, faces, or forms, people tend to apply the same gender and race stereotypes to the computer as they would to a person of that gender or race (Nass et al., 1997; Moreno et al., 2002; Gong, 2008). Thus, it appears that people have socially-based expectations of how computers should behave, whether they are conscious of these expectations or not.
These observations reflect a long standing, ambiguous relationship between people and computers, and more generally between people and technology. People know that computers are "things" yet they treat them as if they were something more.
Computers are more than just machines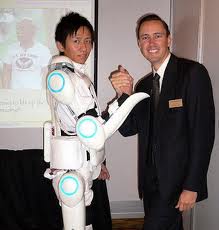 The human tendency to treat machines as more than machines is not isolated to computers (in all their various forms, from laptops to robots); people also form attachments and relationships with other types of artifacts, and respond to them in ways that are essentially social. (Indeed, cf. Dennett, 1987) For example, many people talk to their cars, give them names, pat their dashboards encouragingly, and curse at them when they fail. They may form human-like attachments to tools that are an essential part of their work and creative processes.
The concert cellist Jacqueline du Pre was depicted in a memoir as treating her cello unkindly when she felt the demands of her musical career were limiting her life; she left the valuable antique cello on the hotel balcony in the snow, and "forgot" it several times in the back of cabs. Then when her life started to look up, she held the cello and apologized to it (du Pre and du Pre, 1997).
About the Author:
This content is brought to you by Exam Key. Are you seeking for this CompTIA Linux+ Powered by LPI lx0-102 exam assistance? Let,s get the advantage of lx0-101 Exam and pass your IT certification exam on first attempt with 100% money back guaranty.
Follow us on Twitter, Facebook or Google +to get the latest tutorials, updates and how-to articles on Microsoft, Google and Apple products.