Christmas is the best time of the year to indulge yourself and the people you love. Wrapping up presents and putting them under the tree is so much fun, although finding that perfect gift may sometimes wear you thin. We've put together a list of exciting things that we believe anyone would love to see inside their sparkly package. If your Christmas list is yet to be filled up, here are some cool tech gifts you can consider including in your list – for the tech savvy ones.
Cool Tech Gifts to Give Your Family This Christmas
Rocketbook Holiday Bundle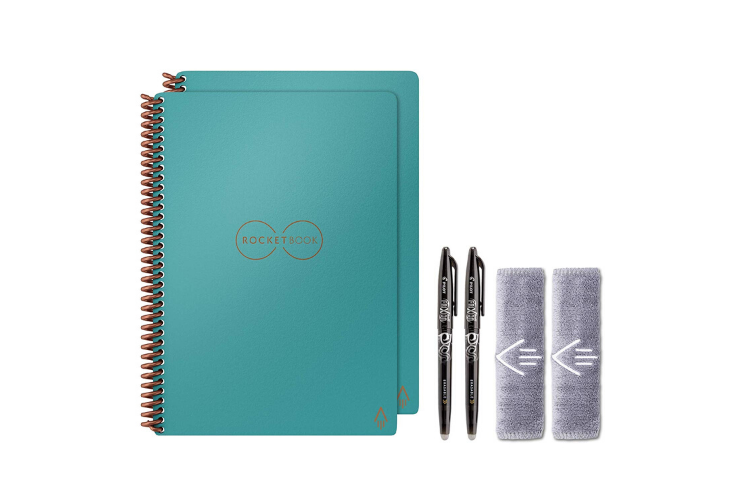 We start off our Christmas Gifts list with a gift for the list maker in your family. Ideas can pop into the head all of a sudden and what better way to note them down than with a tech notebook. Made from synthetic paper, you can scrawl your entries with a Pilot Frixion pen (supplied) and then send them off to your favorite cloud service, be it Google drive, Dropbox, Evernote, or OneNote using the Rocketbook app. When its time to review your notes they are all in one handy place. You can then wipe the slate clean and start over again. RocketBook has plenty of cool holiday bundles you can pick from.
Buy from: Amazon — prices starting $35
Tile Sticker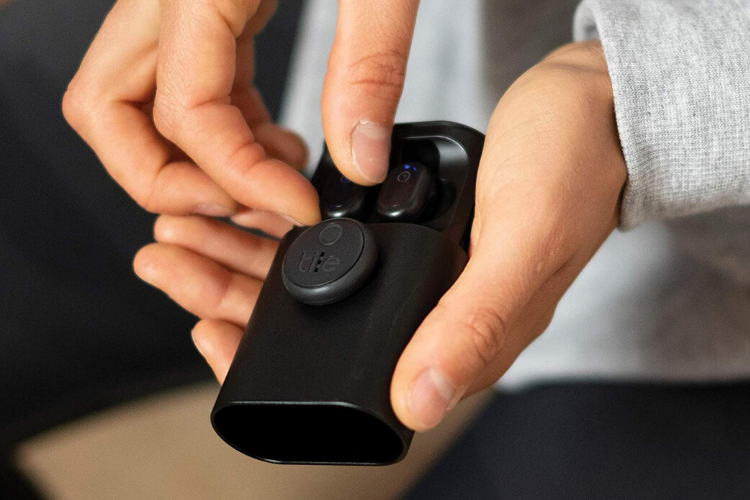 Have someone in the family who keeps losing or misplacing things? A Tile Sticker will make a great gift for them. Just stick this waterproof Bluetooth tracker to any surface, including glass and when you need to find the item, just open up the Tile app on the phone to make the Tile ring. Voila!
Tile Sticker works with Alexa too! And with a 3-year battery life and 150 feet range. It is available in packs of 2 or 4 with a 2-pack priced just under $30 and the 4-pack priced under $60.
Buy from: Amazon —starting $30
Twelve South Inspire: Mac Candle No. 2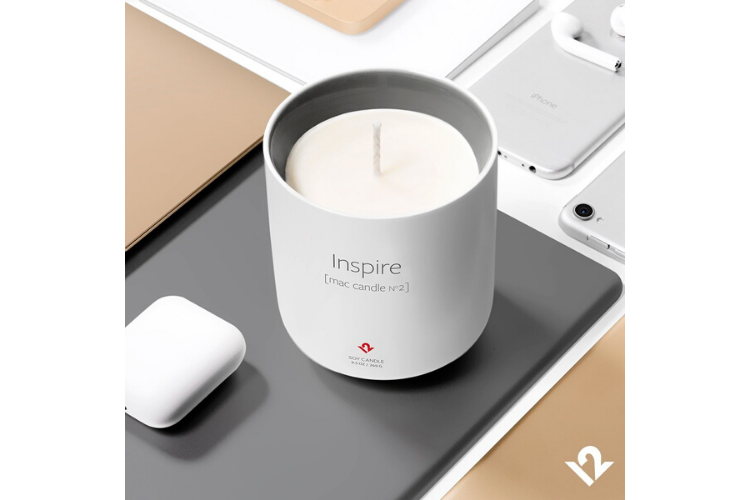 This limited edition candle, with its smooth curves and dark grey interior is a fan favorite. The second edition soy-based candle from Twelve South features a unique blend of bergamot and armoise, with hints of lemon, tarragon, amber and musk. The result is a wonderfully fresh aroma that clears the mind and livens up the work area. The 9.5-ounce candle has a burn time of about 60-70 hours. Its a gift that every tired workaholic will appreciate!
Buy from: Amazon — $30
Other Gift Options from Twelve South
---
---
Ekster Smart Wallet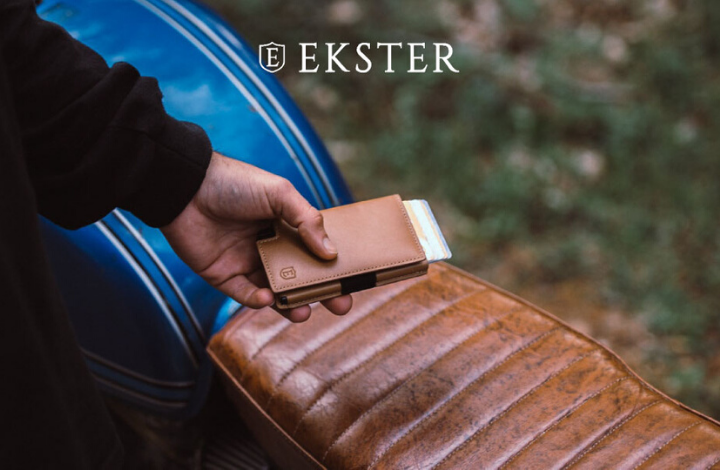 Wallets may not sound like the most exciting gifts to give someone, but these smart wallets from Ekster are just too exciting to ignore. These wallets are compatible with Google Assistant and Amazon Alexa. This means if you misplace your wallet, you can use voice commands (also works with your phone) to find it.
It is also the first solar charged wallet which requires 3 hours of charge time to last two full months. These wallets are slim, yet can hold up to 12 cards, with its card access system allowing you easy access to at least 6 cards. You can learn more about this wallet over here or simply visit Amazon.com and see what users are saying.
Buy from: Amazon —starting $75
Popular Tablets as Gifts
---
The Polaroid Lab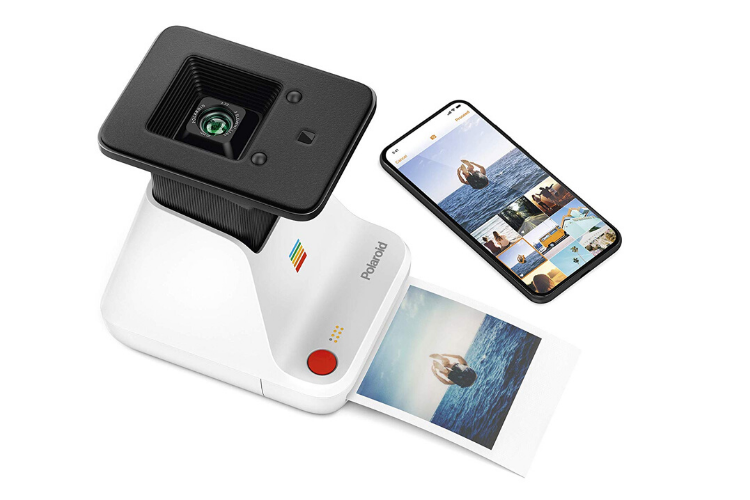 This cool gadget converts digital photos on your phone to real Polaroid prints through the Polaroid Originals app. You can turn all the photos on your phone to the original Polaroid picture format and create your own collage of up to nine frames. A great memory maker that makes a wonderful gift for anyone.
Buy from: Amazon — $130
TicWatch E2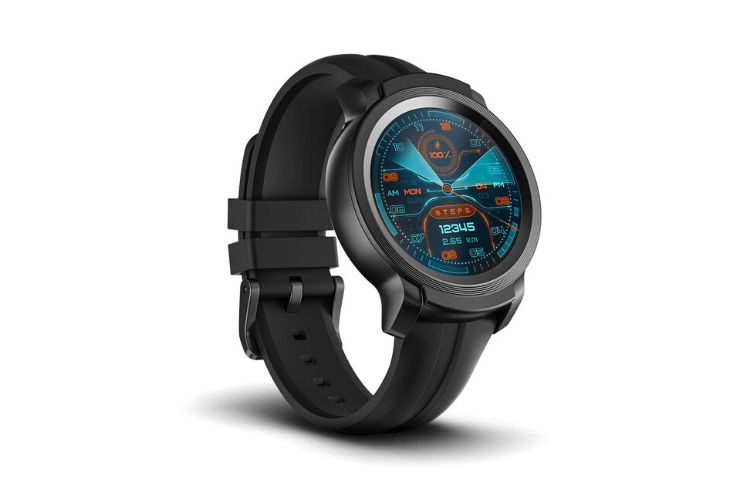 If you want to encourage the family potato couch to live more actively, it calls for a good smartwatch. While the TicWatch 2 is not the most expensive watch in the company's lineup, it does not skimp on the specs. There's a full suite of fitness skills, a built-in GPS with 3 satellite systems, swim-friendly features with a pre-loaded swim monitoring mode, built-in Google Assistant, and options to choose a wide range of watch faces and apps from Google Play Store. It is also designed for comfortable everyday use and looks cool and classy to boot. All for just under $160.
Buy from: Amazon — $160
Popular Phones as Gift Options
---
SEGA Genesis Mini Console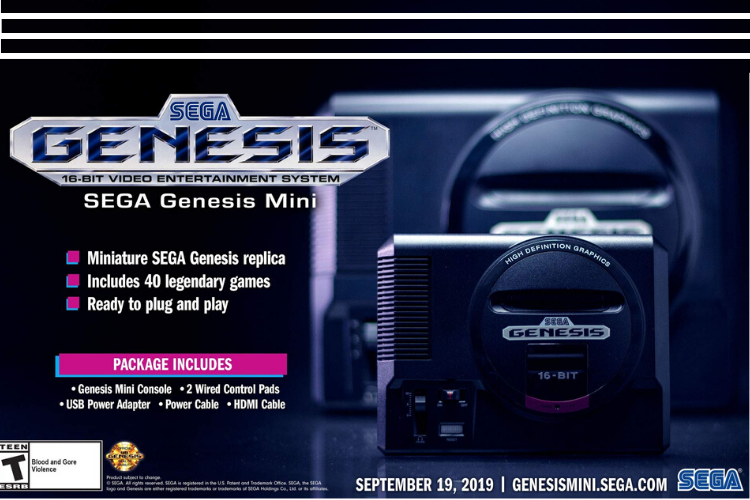 For the 90's kid in the family, there's nothing better to gift than a huge dose of nostalgia with the iconic SEGA Genesis Mini console. This slick, miniature console is ready to play right out of the box. The console comes preloaded with 40 games + 2 bonus games, including Ecco the Dolphin, Tetris, Castlevania: Bloodlines, Space Harrier 2, Shining Force, Dr. Robotnik's Mean Machine, ToeJam & Earl, Comix Zone, Sonic the Hedgehog, Altered Beast, Gunstar Heroes and many more.
Buy from: Amazon — $60
Lego Overwatch Wrecking Ball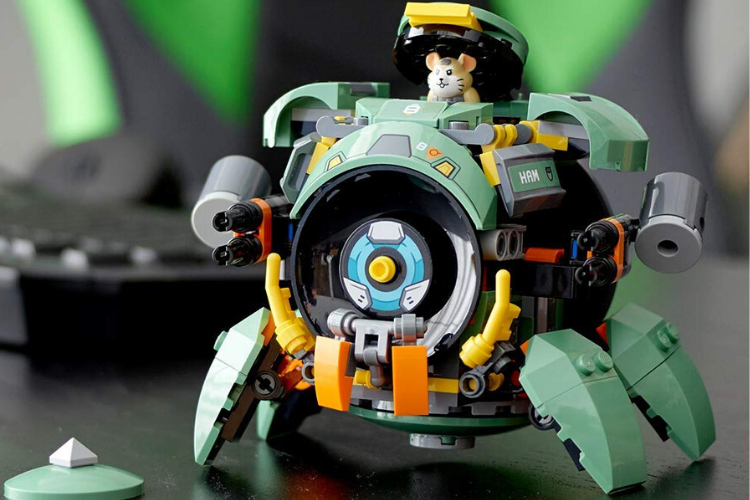 This Overwatch themed Lego set is a cool gift for kids over the age of 9 years. This is a fun two in one toy, going from an epic ball into a mech toy with fold-out Quad Cannons, extractable legs, and a charming Hammond hamster who can pop up from the cockpit at the turn of a handle. What could be better than that eh,?
Buy from: Amazon — $50
EarBuds to Gift Your Family
---
---
Nintendo Switch Lite – Zacian and Zamazenta Edition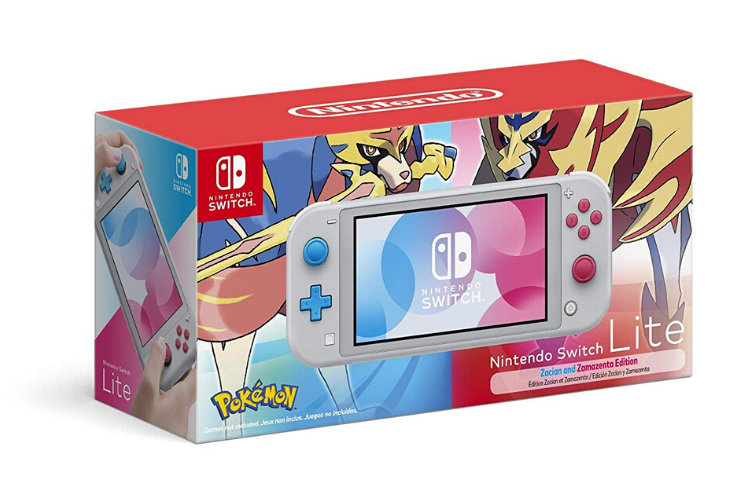 While it sure is fun to play with the family, a good old handheld optimized for personal play is just as perfect. Nintendo has made that possible with its newer version of the Nintendo Switch – the Lite edition. It has built-in +Control Pad, and a sleek, unibody design that lets you enjoy gaming on the go. This Zacian and Zamazenta Edition features two new Legendary Pokémon from the upcoming Pokémon Sword and Pokémon Shield games. Irresistible!
Buy from: Amazon — $200
FitBit Ace 2 Activity Tracker for Kids
The kids are having so much fun glued to mobiles and video games that they are starting to lose out on outdoor activity. What better way to encourage them to stay active than a FitBit activity tracker. This kid friendly band can help them develop healthy habits and help them stay on track to a healthier life.
Buy from: Amazon — $51
Headphones That Make Great Christmas Gifts
---
---
Ember Temperature Control Smart Mug 2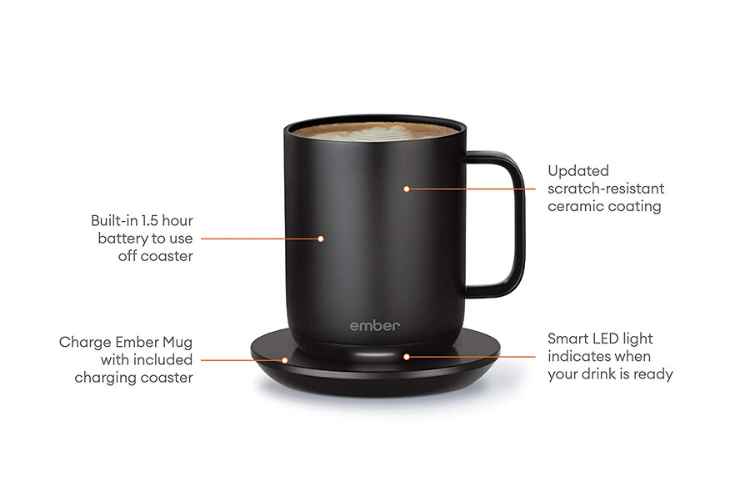 For that someone in your family, who always works with such dedication that he/she ends up with cold coffee, the Ember Temperature Control Smart Mug 2 will make for a very thoughtful gift. This magical mug maintains the coffee temperature at the desired level for up to 90 minutes (1.5 hours). With the charging coaster on, it could stay hot the whole day through. It can intelligently sense when to turn on and off. It enters sleep mode when empty and wakes up when it senses movement or liquid. The mug is all phone-controlled via the Ember app.
Buy from: Amazon — $100
Allocacoc Cup Cooler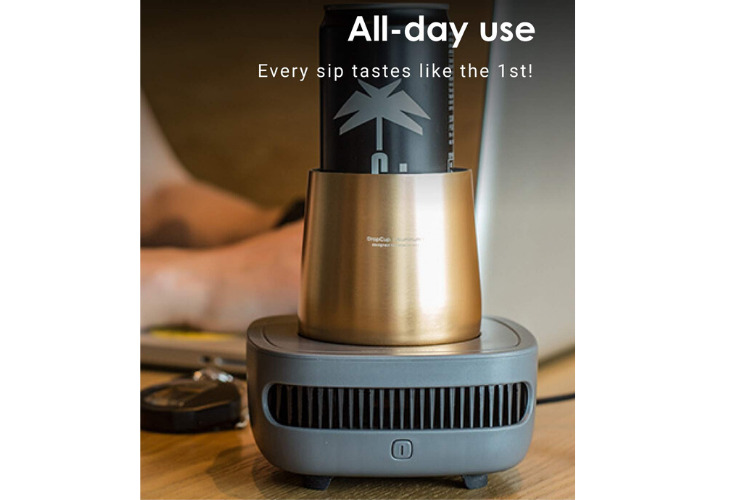 For the one who loves to have a cool drink at a leisure, this cup cooler would make for a wonderful gift. This cooler has built-in cooling fans on both sides that can stay on all day. It keeps beverages cool at the temperature between 32-41 degrees so you can enjoy your favorite drink crisp and cold. No more ice cubes watering down your drink!
Buy from: Amazon — $70
JOBY GorillaPod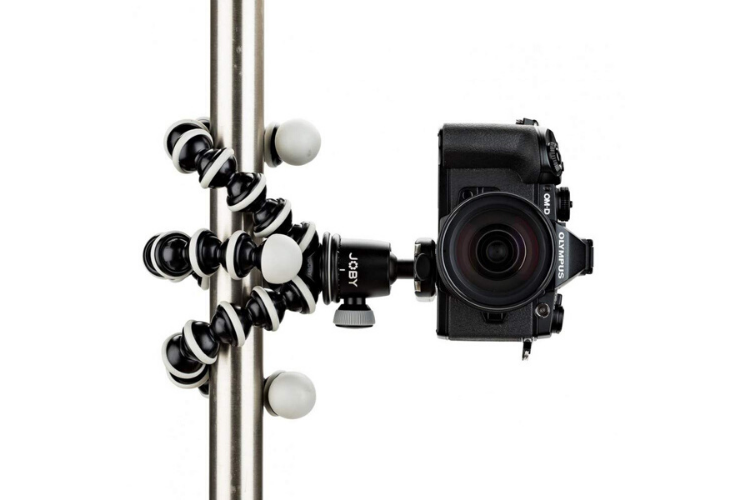 For the creative videographer in your family who loves to take videos and photos at impossible angles, the JOBY GorillaPod will make for a fantastic gift. You can secure a camera onto it and wrap its flexi legs around any stable object to capture great shots. The study grip on this thing will work even on uneven terrains. Plus, its lightweight and portable, easily fitting into any bag.
Buy from: Amazon — $84
Karaoke Machine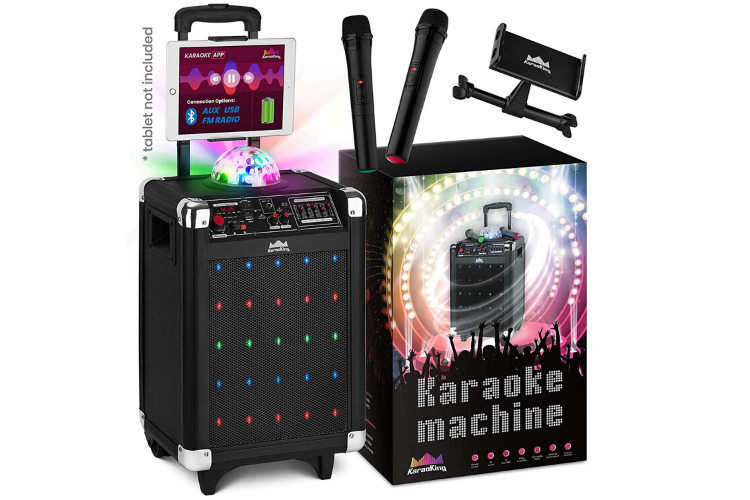 Finally, we wrap up our holiday list with a song in our heart. After all, there's no better way to celebrate the holidays than by singing all our favorite Christmas carols with our loved ones. And what better way to do that than with a Karaoke Machine. Just connect the machine to a USB, AUX, or Bluetooth device and belt out your favorite tunes to the blink of the disco lights. This set comes with a couple of microphones and a tablet holder, all packed into a study case with built-in wheels so you can easily take it with you on the go. Perfect for parties and get-togethers.
Buy from: Amazon — $270
I hope you found something in our list that inspired your Christmas Gift this year!
Whatever your gifting this year, remember to be deeply thankful and grateful for the gift of family! Christmas is never complete without them and there is no greater gift in this world than the love of family.
Happy Christmas to All Of You Folks Wherever You Are Celebrating Christmas This Year!
Cheers,
Adeline