Are you working so hard everyday that life is becoming a boring routine? Its so easy to get caught up in the daily grind of life that we often forget to stop and smell the roses. Even if you can't venture out for a break, you can spend plenty of time on your computer browsing through fun websites that can take the stress out of your drudgery. In this post, we take a look at some of the Internet's cool websites to kill boredom and pass the time when the going gets rough.
Cool Websites to Unwind and Chill Out
1. I Waste So Much Time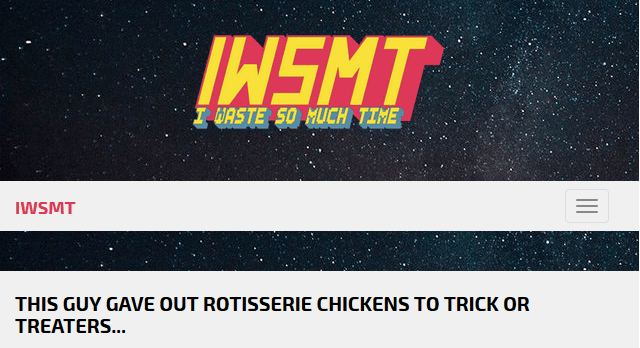 What better way to waste your time than browsing through some insanely funny thoughts, ideas, quotes and videos from the site whose name says it all!
2. Incredibox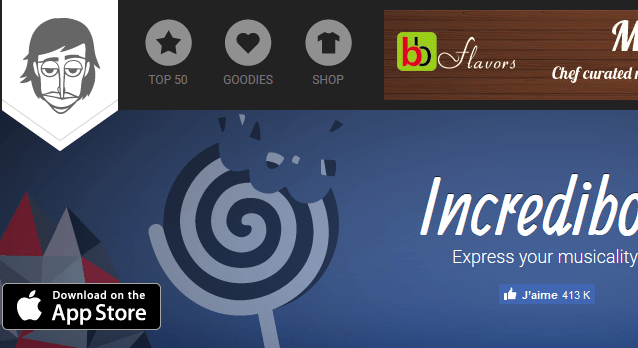 Incredibox is a highly creative and fun music app that lets you create your mix by dragging instruments, percussion, effects, chorus and voices on 4 different game characters. If you have a musical inclination, this is a great site to unwind.
3. Chain Reaction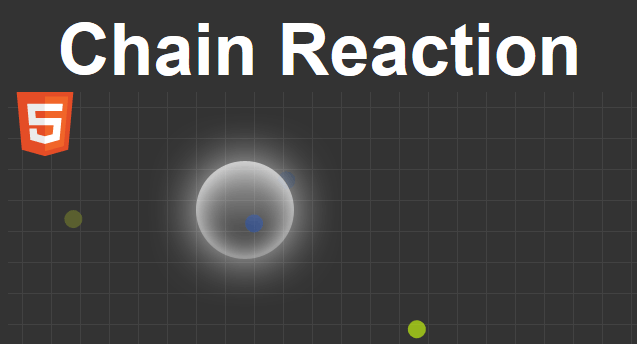 This is a simple game that requires you to catch balls moving on a board within a short time. It gets more and more difficult as you finish levels and it can get quickly addictive too, so be warned.
4. NotPron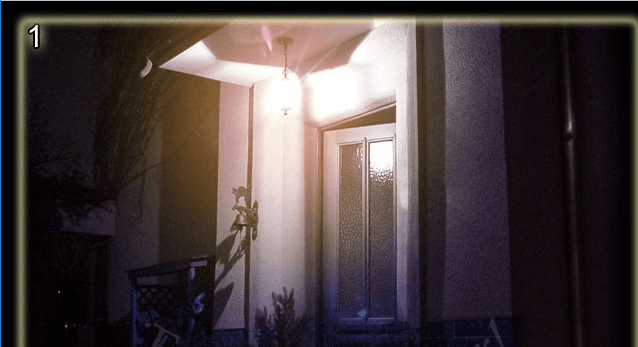 Claims to be the hardest riddle available on the Internet. You see a picture of a door and are asked to enter it. Simple task, but one that might completely baffle you at first. This is a fun game where you need to closely observe a picture and solve the subtle clues to proceed further. Its tricky as hell and a pretty good way to pass the time too.
5. PlacesAdvise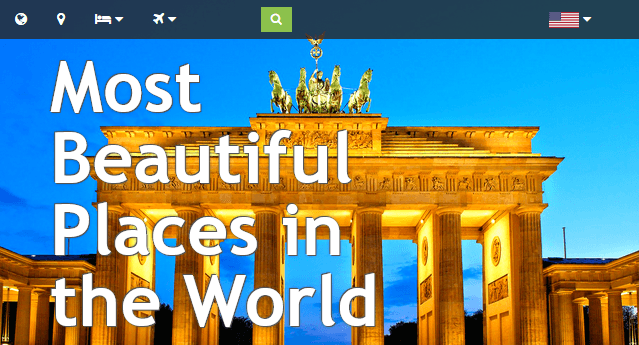 No time to go on a holiday? No worries. Just head over to this website and visit all the places you wanted to tour and then some. Click inside the screen to get a closer look at the place and zoom to a 360 view of your location.
6. WhySiriWhy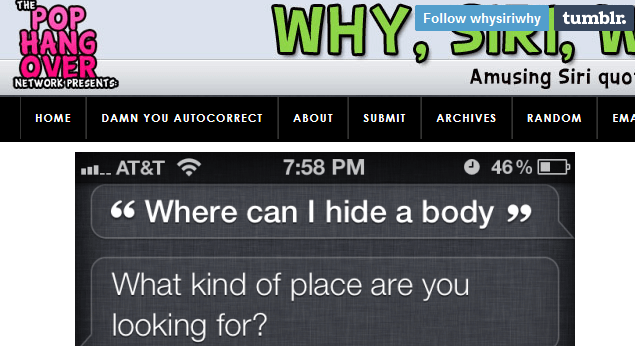 WhySiriWhy is one of the cool websites that contains some of the funniest and hilarious conversations people have had with Siri and tons of awkward voice text fails. This one's definitely worth a few good laughs!
7. Side Taker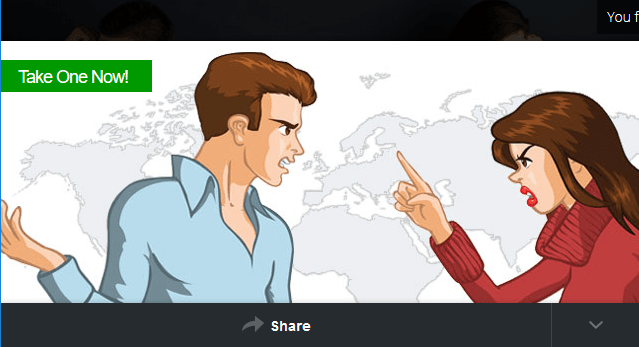 This is a site that lets couple's take their arguments to the web and we can decide who is right. At least we can take sides and help solve their problems. Some of the arguments are serious, some of them are fun and some just plain absurd. But having a say in some one else's problems is somewhat comforting!
8. All Day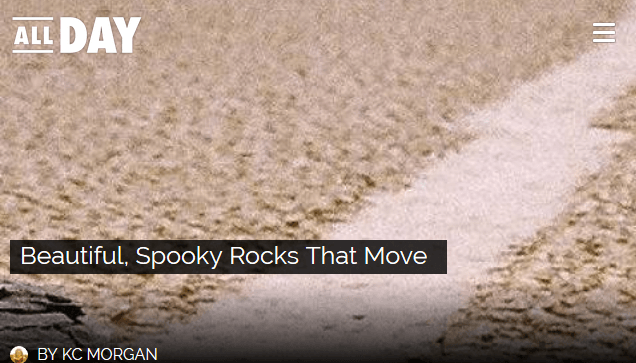 Discover amazing content on a range of topics from History to Culture, Food and Entertainment. Its endless strolling feature and captivating titles will definitely have you hooked. Like the beautiful spooky rocks that move or the craziest murder motives in history or 13 ridiculous things that were once accused of being the work of Satan.
9. Tickld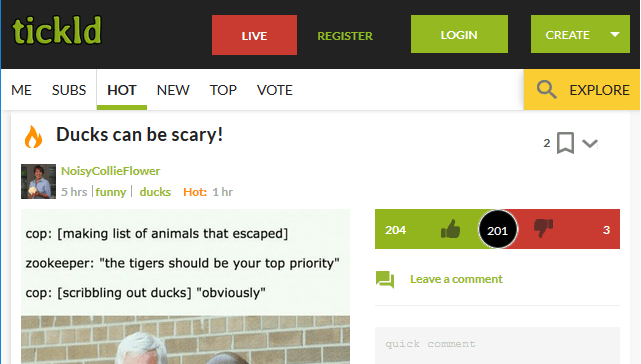 This website lets you surf through loads of funny pictures as well as cool and interesting stuff that should tickle your funny bones and lighten up your mood.
10. Lamebook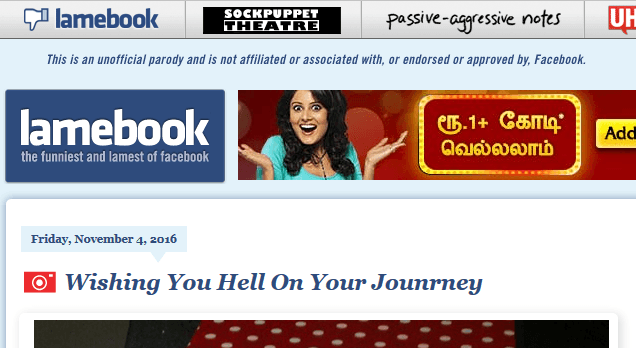 Lamebook is an unofficial paradofy of Facebook posts and contain some of the most ridiculous and hilarious stuff that people post on Facebook. If you have time for some lame entertainment, this should have you covered.
11. Addicted2Success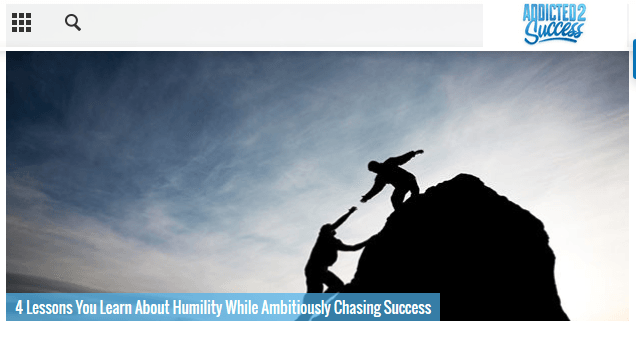 If you feel down and out, Addicted2Success is a website worth visiting. It is filled with motivational videos, interviews, and more that is sure to inspire and empower you to take life changing decisions to achieve success no matter what your circumstances are.
12. Cleverbot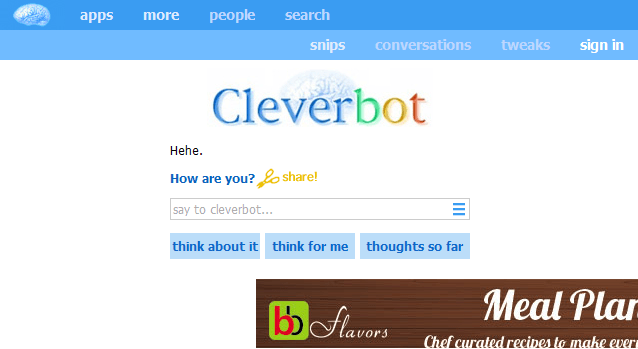 Well, sometime talking random stuff with a bot is just what the doctor ordered. Start a conversation with a bot on this website and you'll find yourself engaged for hours having random conversations that can be fun or lame.
13. FMyLife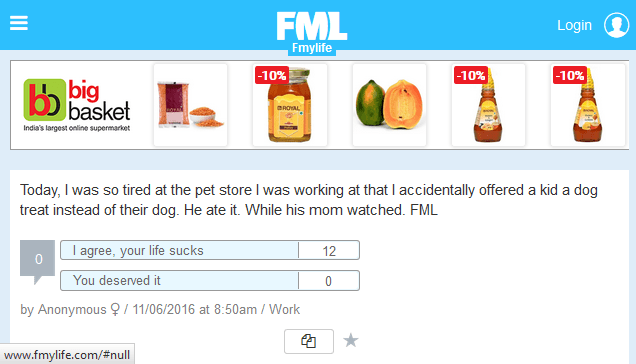 Think your life sucks? Browse FML and you'll feel much better when you read what others have been through – though in a light hearted way. Plus you get to agree or disagree with them on whether their life sucks or they deserved it. Lots of humor, plenty of situations that make you feel you've been there and overall a great way to pass the time.
14. Project Night Walk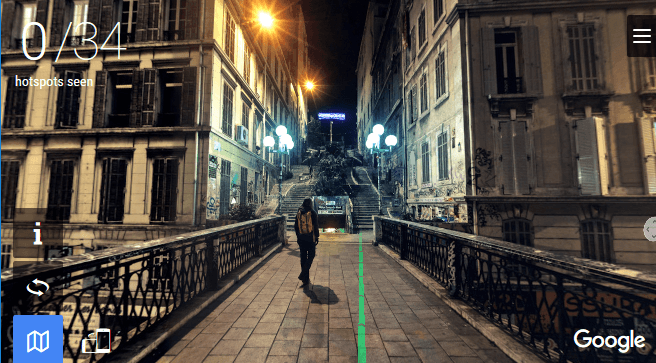 Wander through the vibrant streets of a neighborhood in Marseilles and listen to your guides Julie and Christophe explain all the interesting hot spots in town. You will learn a little bit about the life, culture and history of the place and explore it in 360 degree panorama views.
15. Bored Button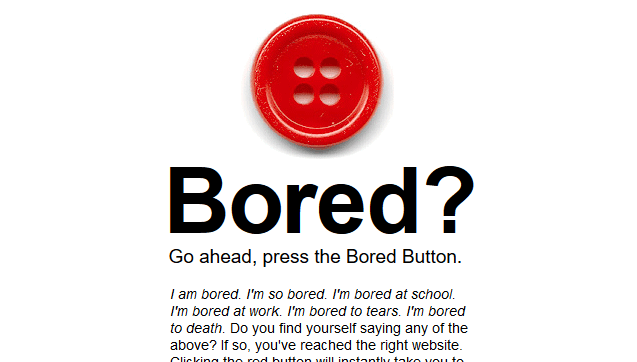 If you are bored to the core, visit this website and hit the bored button. Anything can happen. You can end up playing a magic card game, rock, paper, scissors, read insanely funny/dumb jokes, learn something about yourself from cats and so on. Definitely a great site to while away your time.
16. Sporcle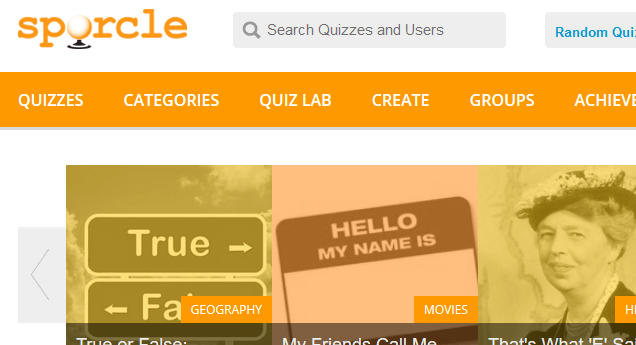 A wonderful website that contains quizzes on all sorts of topics. There are also fun minefield games, trivia and brain games that will keep your entertained for hours.
17. NewGrounds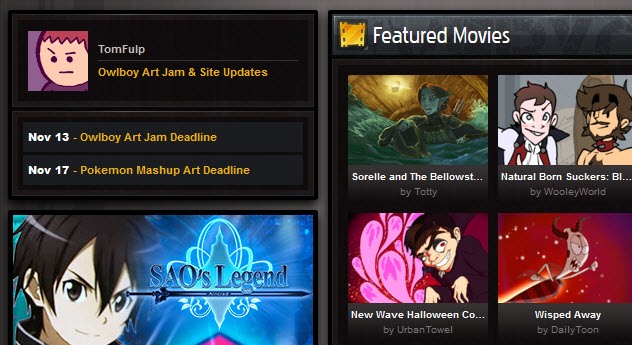 An epic Flash games and animation site that has loads of content you can spend hours on. You can enjoy chatting with community members, participating in events and voting for the great music, art, and audio content submissions too.
18. Touch Pianist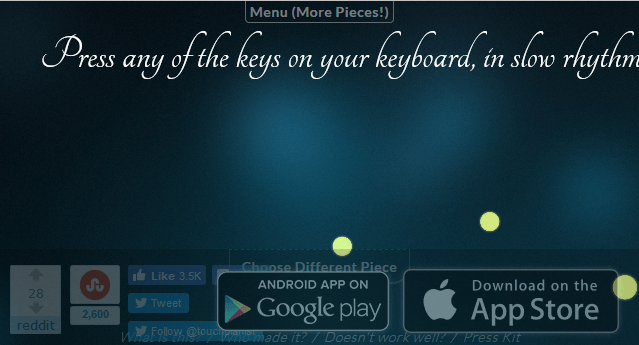 A lovely website that lets you play classical favorites from artists like Beethoven, Mozart, Bach, and Debussy simply by hitting the keyboard. Play fast or slow and chillax with the enjoy the most beautiful piano music.
19. SmartyPins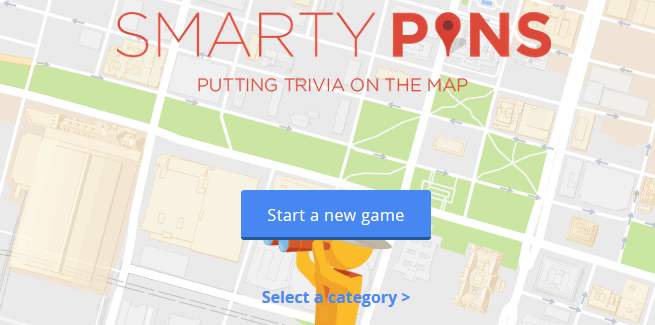 This is a completely fun quiz game that you answer by dropping pins on the Google Map and submitting your answer.
20. Orisinal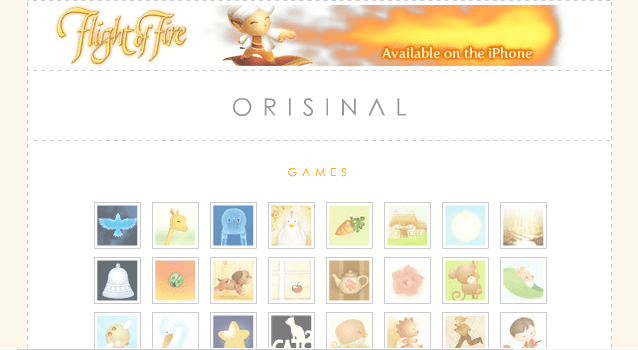 Orisinal features a fun collection of flash games that can keep you well entertained in your most trying hours. Stretching a moving baby giraffe's head to give incoming giraffes a kiss or maneuvering jellyfish in a galaxy of stars can be surprisingly a lot of fun.
21. DontEvenReply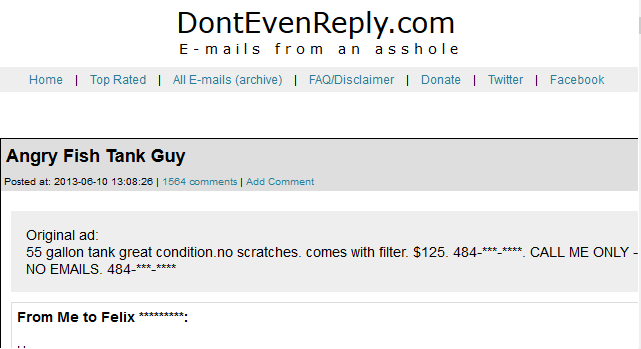 If you thought you were bored, you have to see what this guy was up to when he was bored. Well, he looked up a group of people who post classified ads and write email messages to them to mess with them. The result – plenty of hilarity and its all documented in this fun website, which you will enjoy browsing.
22. Tackk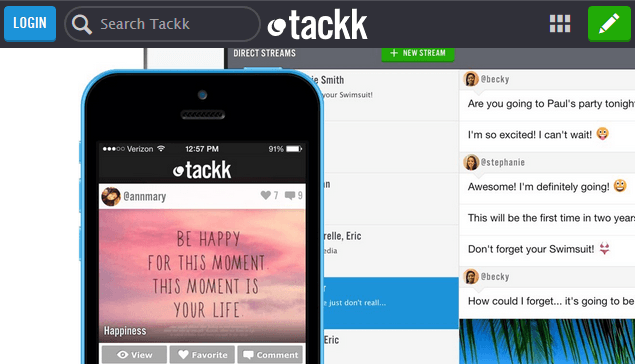 Tackk is a place where you can connect with friends, share something creative and have conversations with them. Tackk lets you create pages about a topic you love, add images and GIFs and chat about topic close to the heart. It's a fun way to express creativity.
23. Despair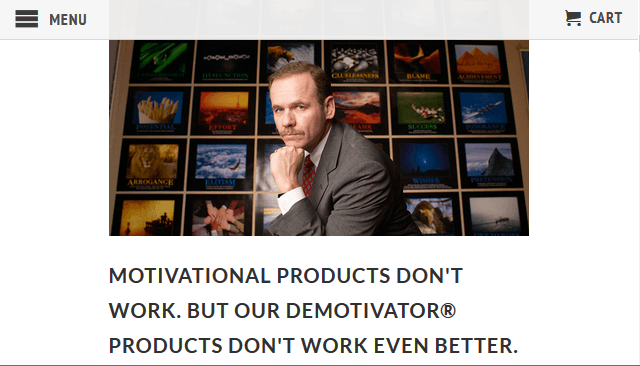 Not an eye catching name but this one takes a dig at motivators who sell books, ideas and shortcuts to success. You and I know that such talk only raises hopes and dashes them ever so cruelly. Go to Despair and you'll learn that the best lessons in life are the hard truths – the DEMOTIVATORS and NOT the dreamy hopes.
24. Silk – Interactive Generative Art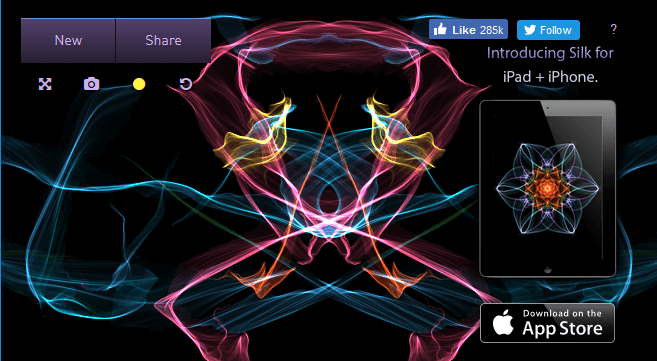 A cool site to create creative pieces of flowing art using your mouse. There are options to control the blend of colors and share your artwork with the world. There's a ton of creative stuff you can do with Silk – create a gorgeous Christmas tree, a Pokeman character or even draw an image in your likeness. The sky is the limit. Okay… and time.
25. Entanglement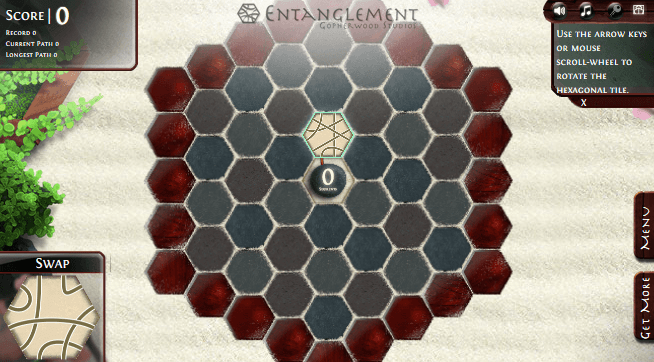 A beautiful tile game where you rotate a hexagonal tile containing designs and connecting them across a bigger hexagon to score the maximum points. Gives your brain a bit of a workout too, while keeping you entertained for hours.
26. Stuff You Couldn't Make Up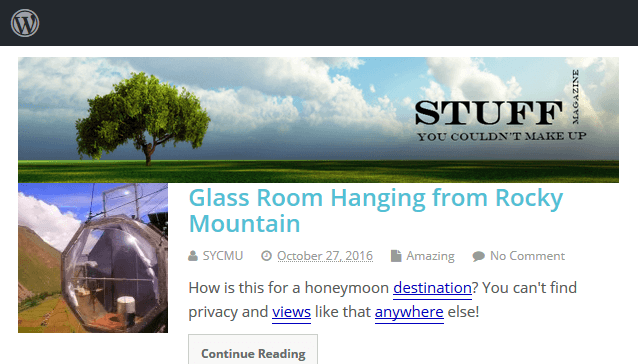 A quirky site with lots of humorous jokes and funny pictures and stuff that is interesting, unique, or extraordinary. Its not just a site for humor, there is a wide range of topics that will inspire and amaze you.
27. Akinator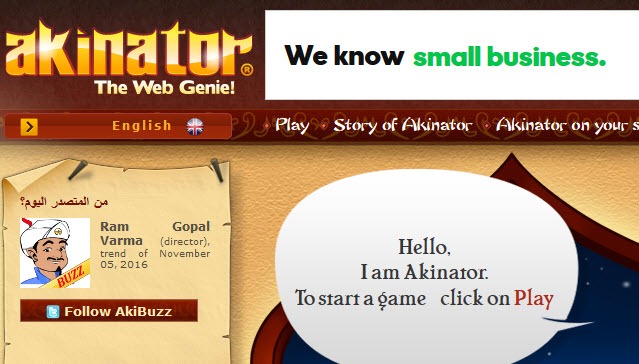 Akinator is a web genie who tries to guess who you are thinking of by asking you a series of questions. He is kind of daft and often gets the answer wrong but still fun playing for a while.
28. Awkward Family Photos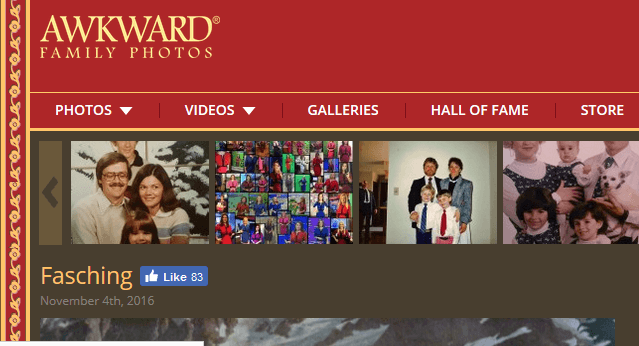 If you think that browsing through some perfectly imperfect family moments is a good way to pass the time, jump in to this site. There are plenty of awkward and downright ridiculous photos you'll be thankful you did not end up in.
29. The Sistine Chapel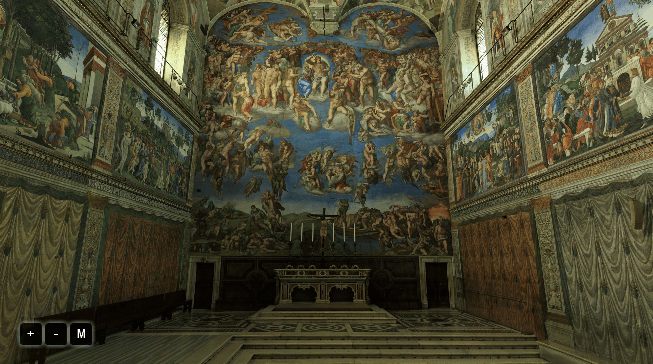 Enjoy a virtual tour of the stunning works of art in the Sistine Chapel in the Vatican. You get a 360 panorama view of each and every nook and cranny of the chapel and you can marvel at its wonders right from your corner of the world.
30. Damn Interesting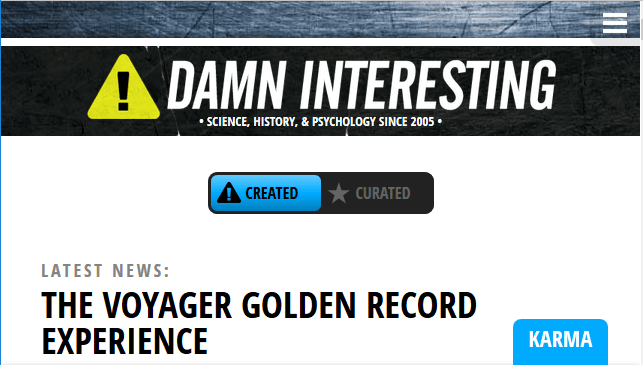 This site offers fascinating and intriguing obscure true stories from science, history, and psychology that's damn interesting. Read about how one man robbed Vegas' biggest casino and almost got away with it or about the 3 encrypted notes that supposedly hide the location to a vast treasure in Virginia. A fascinating site that churns out some amazing stuff.
Bonus Sites
Magic8Ball
If you find yourself worrying about trivial things in life, you might want to give Magic8Ball a try. For those of you who don't know, the Magic 8-Ball is a game with mysterious fortune-telling abilities. You may use it to get an answer by shaking the 8-ball or by asking simple yes-or-no questions. We are aware that with a little help, we can see a clearer window, and Magic8ball can provide that support for us.
That's some of the cool websites that I often visit when I get worked up over something or feel stressed. If you have a favorite site that you find great for unwinding, let us know in the comments section.