Imagine being able to send texts and emails with an automatically generated signature that sells your brand. UVUEME is a handy iOS app that lets you create customized signatures on your iPhone using cool templates. Read on to know how you can make a business impact with UVUEME.
Business owners big and small are constantly on the search for different ways to brand their offerings and make an impact on potential customers. The most impactful way of doing that is through social media; and a digitized signature can make a huge difference in converting leads.
Any kind of message you may send out to clients and potential customers can be further embellished and personalized with a digital signature. UVUEME lets you to creatively provide a way for customers to find you and learn more about what you have to offer.
UVUEME App Review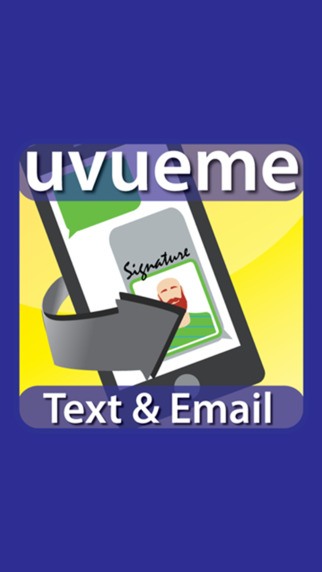 In the app, you use the almost limitless word wrangling features to bring your company's name, contact information, and logo to life. This includes several different types of fonts, so the image you create is eye catching and easy to discern. Every bit of information you put out there needs to be note-worthy to get folks to remember you and respond to you when they see your signature.
The app itself has an extremely easy to use interface that lets you punch in a name, email address, phone number, and other pieces of pertinent information. Additional features include a customizable template, which is a must for business owners.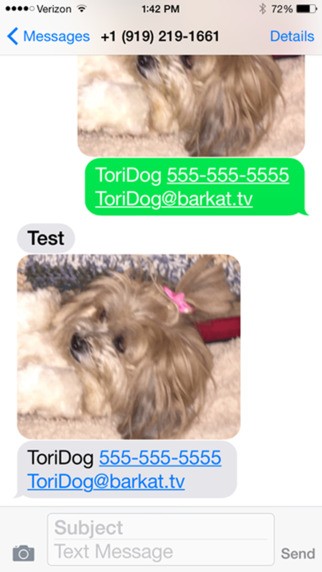 Costing just $1.99, this template expands on what you can do to create a truly customized and unique signature, including the ability to upload your own logo and images.
At first I was unsure of just how helpful such an app would be, but when I realized how much time I could save in having an information-packed signature, it made all the sense in the world.
As a business owner, every text, every email, every post that you make will be "stamped" with your customized signature, so you don't have to enter it every – single – time!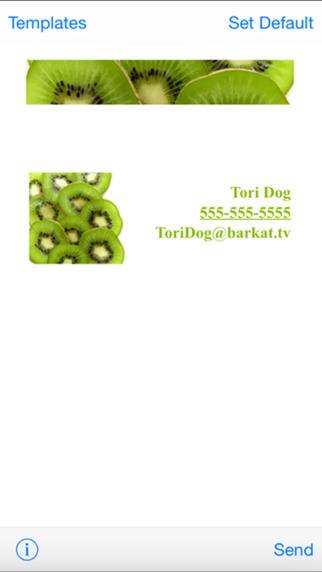 The app is therefore a valuable time saver, making it far more valuable than the $1.99 you will spend.
The app also has a ton of cool templates that can match your niche or promotion. If you've got a thing for zombies and the like, there's a template for that. If you have a small boutique and want something cute and fresh, the Kiwi template is a refreshing one to pick.
I found the selection to be pretty good, but would definitely like to see more zen-like designs and maybe even the ability to create my own templates – that would be a definite plus!
Whether you are a business owner, or just someone who likes to promote himself, UVUEME is a fantastic app that lets you put your personalized stamp on anything you send out to the world. Check it out! Its a free download.
[thrive_link color='blue' link='https://itunes.apple.com/us/app/uvueme/id993451646?mt=8′ target='_blank' size='medium' align="]Link to the App Store[/thrive_link]
Be sure to visit our Archives section to browse through more cool iOS apps we reviewed.