Website building is the most popular thing today with an online presence inevitable if you want to succeed. A website is the mirror to your business and facilitates interaction and connection with your customers. Since there is no face-to-face human interaction involved, care needs to be taken when building a website as you need to get across the message effectively to your target audience. The best approach will be to initiate and build a website on your own since you can represent your business in the best manner. Thanks to technological advancement, you can create your own powerful websites for free now using website builders.
Top Website Builders That Are Free
Listed below are the best 14 free web builder tools.
1. Web Start Today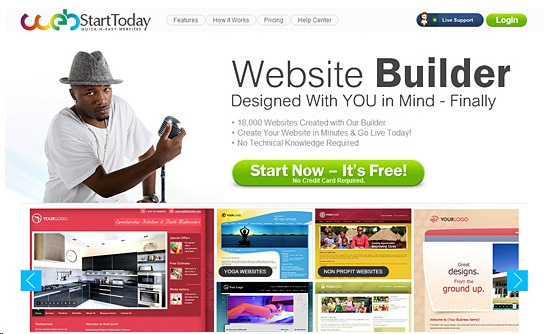 Are you an entrepreneur with non-technical background? You may still create professional looking websites and promote your business worldwide with Web Start Today. It is an extremely efficient, hassle free website building tool, which facilitates creating content-rich, attractive web pages.  It also offers the much needed domain management and helpful customer service, just when you need them, not to forget the cloud hosting option provided, as well.
2. Webs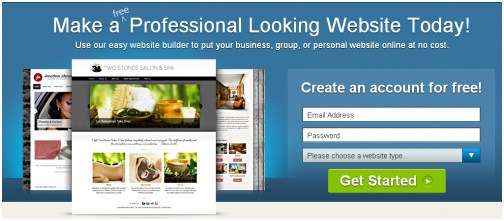 Webs is a good tool to build your own website. It features a lot of options which its competitors don't. It offers web design which is user friendly and stands out from the rest. Some part of the user interface is taken from their older version which slows it down.
 3. Yola

Yola is very successful, and easy-to-use website builder, they provide highly efficient customer support and include multimedia adding quality. The down side of this web builder is that it is too expensive compared to other web builders and even email attract additional cost.
 4.  Jimdo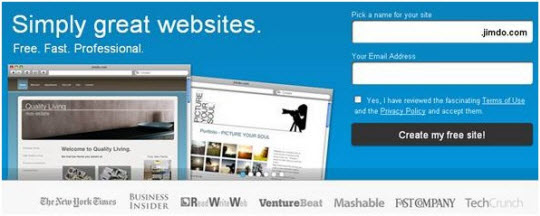 The developers of Jimdo.com have seen that it is kept easy to understand. It is a great website builder for any starter to begin with as they provide excellent options. The only let down is they that they are focused on mobile devices and require more work on e-commerce in order to be able to sustain the competition.
 5. Webstarts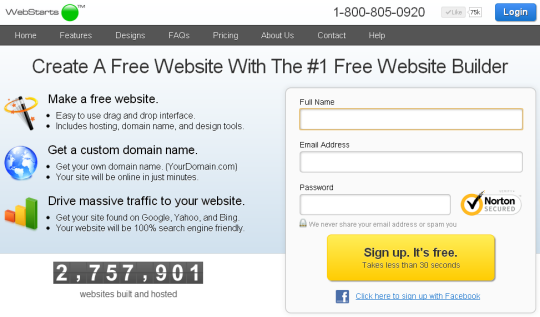 Webstarts is one of the fastest activated website builders available in the market right now, the website will be ready to go within 8hours of creation. The downside is their tech support which has got them unsatisfied customers, and it seems a bit heavier on budget compared to its competitors.
 6. Webnode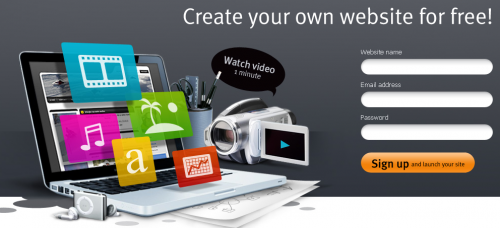 Webnode is a remarkably basic web builder. The drag and drop feature make the task of website building. Though Webnode is easy to use, regular and experienced users may find it boring due to the same old template.
 7. Homestead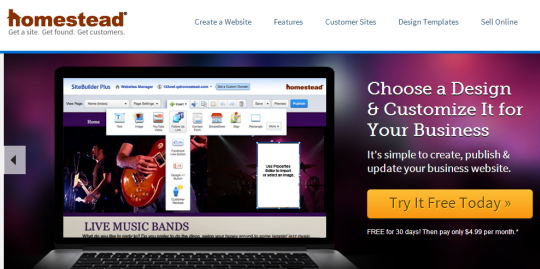 Homestead is one of the oldest web builders out in the market since 1996. It is very straightforward, and extent of simplicity peaks to non-availability of italic or bold option. This website builder seems to be using the same old core for building, and they lack a lot of features that their competitors provide.
The UK based website builders offer a premium package. Basekit has been built on HTML5 and CSS3, and you can barely add any extra code. The other let down is it lacks blogging tool, but BaseKit claims that it is on its way.
9. Weebly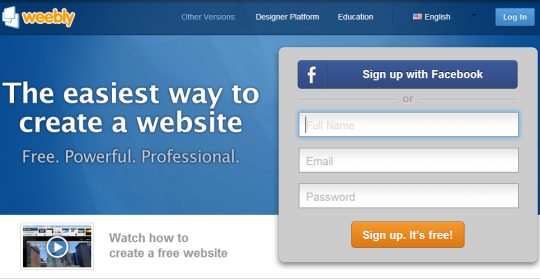 Weebly is a very user friendly website builder. It boasts great template pool and easy multimedia integration. The support is only available in English, and the payment is done through Paypal or a google checkout.
 10. Doodlekit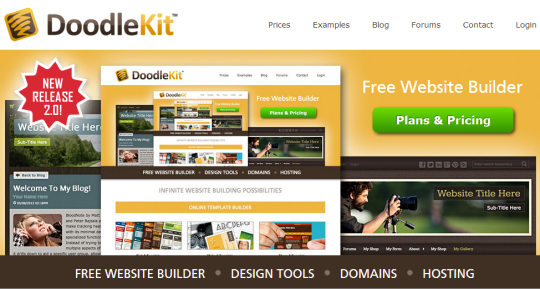 The Doodlekit website builder is a widely used and the user does not need to have a general knowledge of HTML. You can create a basic website, but to create more versatile site you need to know a bit of code.
11. Tripod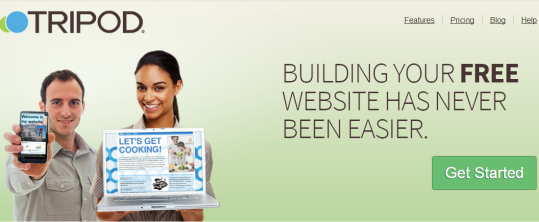 The website Tripod.com seems to be a worthwhile and straightforward tool. It provides you a lot of information on exceeding vast topics, but it has a down side that's the pop-ups which make your search a bit of a hard goal to achieve.
 12. Ezweb123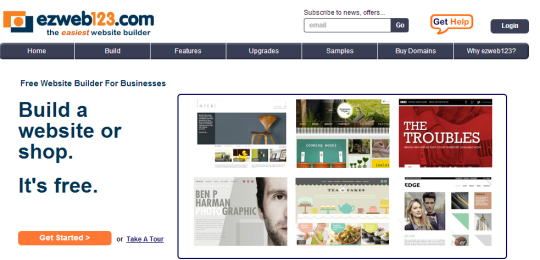 As the name suggests, ezweb123 is very straightforward and easy web site builder as they instantly get to business through the homepage and easily guide you through the whole procedure.  They have excellent tech support, and they have hosted about 2 million pages.
 13. Doomby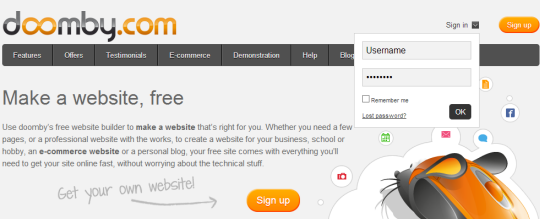 It is one of the powerful free website builders which offers a lot of features and offers like 250MB storage free for all the people creating their own website. The down side would be that they are not globally focused, and for user outside France it would be tough on the pocket.
 14.  1&1 MyWebsite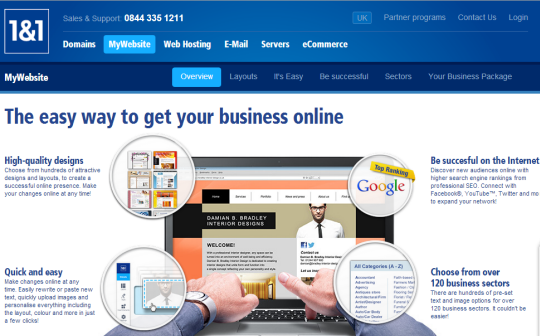 1 and 1 web builder is user friendly, it has drag and drop options, and you can resize images and even crop them. If you do not want to focus on intricate details then this is your choice.
This post is shared by Andrew from RiaEnjolie.com. RiaEnjolie offers high-impact small business Websites as well as eCommerce Websites to help grow your businesses. You may follow them on twitter @RiaEnjolie