The world as we have it today has grown in technology. Each day, technology expands its reach across everything we do. QR Barcodes have been introduced, benefiting both marketers and their customers, whether or not they have a virtual platform or a walk-in store. Using barcodes on your product or platform can help to keep track of your data and business information and also hasten your transactions. But the frustration lies in having a QR barcode scanner that is not reliable. An incomplete scan or a glitch could lead to a misread of data or a total loss if not carefully handled.
Ensure Safe QR Code Scanning with Dhiway SEQR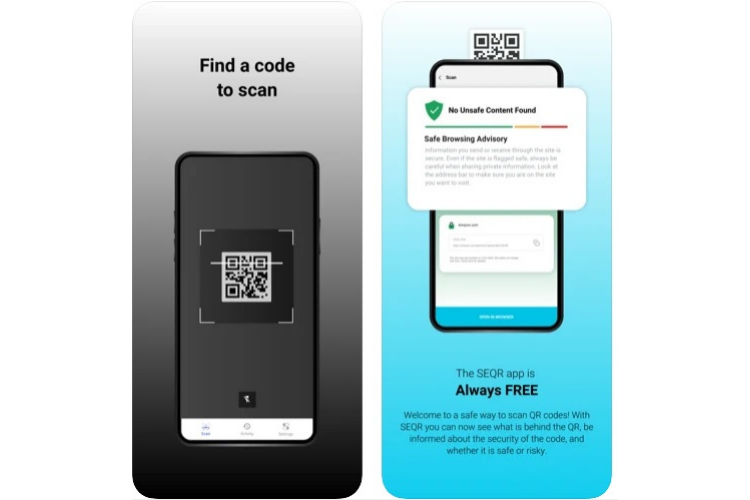 Dhiway SEQR is an app that provides a safe browsing service by scanning any QR barcode you put before it – on websites, products, telephone apps, promo codes, emails, bank transactions, and many more. You must be wondering why you should choose this app.
The excellent perks, features, and everything the app has to offer are just not as easy to come by in any other QR scanner on the market. In every QR transaction, guaranteed security is essential.
This app ensures that your transactions are secured. By doing so, it identifies, notifies, and blocks all malware and URLs that could be harmful. Not only does it protect you from malicious software, but it also alerts you once an at-risk URL is identified.
It provides feedback on sites that it considers unsafe. It also offers privacy, as any URL that you scan through it will not be shared with any third party. You can also use the app without worrying about pop up ads, license registration, or even a subscription. It is totally free!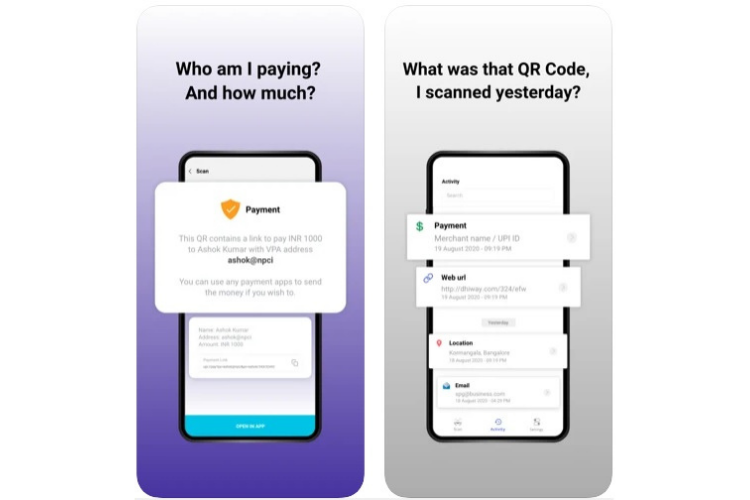 The app is pretty easy to use. All you have to do is grant it access to your phone camera, and you are ready to scan. When you scan a QR code, the app uses the information it gathers to examine the link or website. It checks to ensure that its content is safe and is not associated with spam, abuse, phishing, or any malicious activity. These sites may try to access your personal information like passwords, or it may even install malware on your device.
Without disputing its quality, Dhiway SEQR may not be as perfect. The app gives you detailed, accurate, and up-to-date information on any dangerous website you scan. But, it cannot guarantee that its information is comprehensive and error-free.
This means that the app may not be able to identify all websites with malicious software that could cause potential harm. However, the chances of misinformation from the app are very narrow. That's because it has access to check billions of websites and their content. If you notice that the app delivers wrong information, just call attention to it by reaching out to the developers.
Dhiway SEQR uses information from Google's Safe Browsing to run through websites and their content. This helps users make the right decision when browsing websites.
Head to your App Store or Play Store today to get the latest version of the SEQR app to enjoy safe QR code scanning.