Scanning documents and images is a crucial task for both businesses and homes. With the right scanner, you can digitize important documents, archive old photos, and reduce physical storage needs while enhancing accessibility and sharing capabilities. Here's a deep dive into the top scanners of 2023 to help you select the perfect one for your needs.
Scanners are versatile devices that convert physical documents and images into digital formats. The scanning process involves capturing an image of the document using a light source and a sensor, then converting it into a digital image file.
Types of Scanners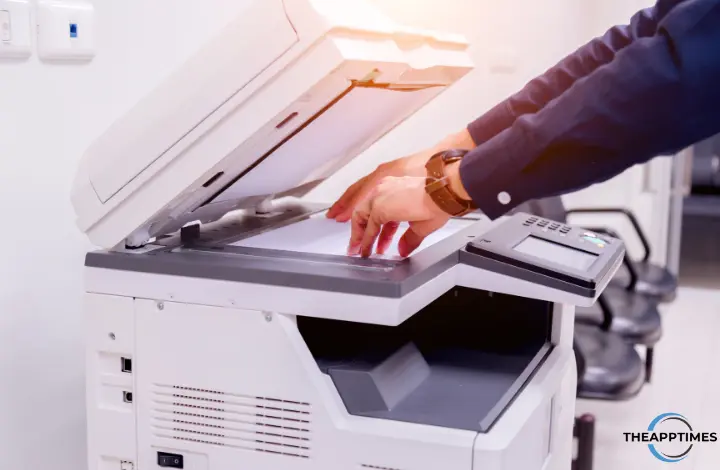 Scanners come in various designs and capabilities, each suited to a particular type of task:
Flatbed Scanners
These are the most common type of scanners, resembling a small photocopier. They have a glass bed where you place the document to be scanned. They are ideal for scanning photos, books and fragile documents.
Sheetfed Scanners
These scanners allow you to feed in a stack of documents, which are then scanned one by one. They are suited for large volumes of loose, single-sheet documents.
Overhead Scanners
These scanners are designed for scanning books, magazines and other bound materials. They use an elevated camera that captures the image from above.
Portable Scanners
These are compact, lightweight scanners designed for mobility. They are ideal for business travelers and remote workers who need to scan documents on the go.
Key Scanner Features
When choosing a scanner, consider the following key features:
Resolution: The sharpness of the scanned image is determined by the scanner's resolution, measured in dots per inch (DPI). A higher DPI results in a sharper image.
Speed: This refers to the number of pages a scanner can process per minute (PPM).
Duplex Scanning: This feature allows the scanner to scan both sides of a document simultaneously, saving time and effort.
Automatic Document Feeder (ADF): An ADF enables the scanner to process multiple pages automatically, ideal for scanning large documents.
Software: Most scanners come bundled with software that provides features like optical character recognition (OCR), image editing, and cloud storage.
Office Scanners
Office scanners are designed to handle large volumes of documents and often include features like an ADF and duplex scanning. They are typically larger and require a power outlet for operation. Some of the top office scanners include:
Brother ADS-3300W
The Brother ADS-3300W is a versatile office scanner that offers high-speed scanning at 40ppm. It features a touch screen for easy access to its multiple functions. However, its higher price could be a deterrent for some users.
Fujitsu ScanSnap iX1600
The Fujitsu ScanSnap iX1600 is a high-performance scanner ideal for small offices. It offers an impressive 30ppm speed and supports double-sided scanning. Its cloud scan support and multi-user profile settings make it a convenient choice for office environments.
Xerox D35 Duplex Document Scanner
The Xerox D35 Duplex Document Scanner is a powerhouse that scans up to 45 pages per minute. Its automatic document feeder can hold up to 50 pages, making it ideal for handling large scanning tasks.
Portable Scanners
Portable scanners are small and lightweight, designed for on-the-go use. They are powered by a USB connection or battery and are typically slower than office scanners due to their manual single-page feed or flatbed design. Some of the top portable scanners include:
Epson Handheld Document Scanner
The Epson Handheld Document Scanner is a great choice for scanning receipts and paper documents on the go. It offers a scanning speed of 11ppm and includes helpful software for easy uploading and organization of scans.
Brother Mobile Color Page Scanner
The Brother Mobile Color Page Scanner is a compact, budget-friendly option that delivers decent performance. Despite its slower scanning speed of 16ppm, its lightweight design and cloud integration make it a convenient choice for occasional scanning tasks.
Photo Scanners
Photo scanners are designed to produce high-quality scans of photos, negatives, and slides. They offer higher resolution scans and often come with advanced image enhancement features.
Epson Perfection Photo Scanner
The Epson Perfection Photo Scanner is a top choice for photo scanning, offering a remarkable 6400 DPI resolution. Its Digital ICE technology helps remove scratches and dust marks, making it ideal for restoring old photos.
Epson FastFoto FF-680W
The Epson FastFoto FF-680W is a high-speed photo scanner designed for bulk processing of photos. It can scan both sides of a photo without requiring manual flipping, saving time and effort for large scanning tasks.
Choosing the Right Scanner
When shopping for the best scanner, consider your specific needs, the types of documents you'll be scanning, and your budget. The right scanner should offer a combination of speed, resolution, duplex scanning capabilities, and software features that meet your requirements.
Read our article on how to choose the best document scanner, which lists all the key factors you need to keep in mind before making a purchase decision. This will help you to consider all your needs and evaluate the specifications of each scanner to find the perfect match for you.
Final Thoughts
Scanners are essential tools for digitizing and preserving documents and photos. These top scanners of 2023 offer a wide range of features and capabilities, ensuring there's a perfect scanner for every need. Consider your scanning requirements, budget, and the types of documents you'll be scanning most frequently to make the right choice.