We are already into Day 3 of the New Year and if you expected a flurry of games to hit the App Store already, you're sure to be disappointed. While there isn't much to talk about yet, here's a game worth checking out. Its called Don't Starve Shipwrecked and its an expansion pack of the original game that was launched way back in Dec 2015. That said, you can still play this game as a stand alone title and its just as enjoyable and frustratingly challenging as before, in brand new environments. Here are some more details.
Don't Starve Shipwrecked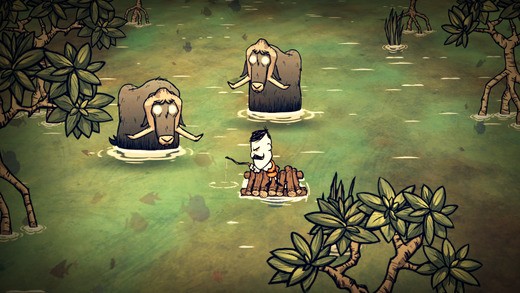 Don't Starve Shipwrecked is a rougelike adventure game where you play Wilson, a handsome fellow stranded in a beautiful tropical archipelago. However, behind the tranquil island settings, lie deep dark dangers. It is up to you to help Wilson survive the dangers in the shipwrecked islands.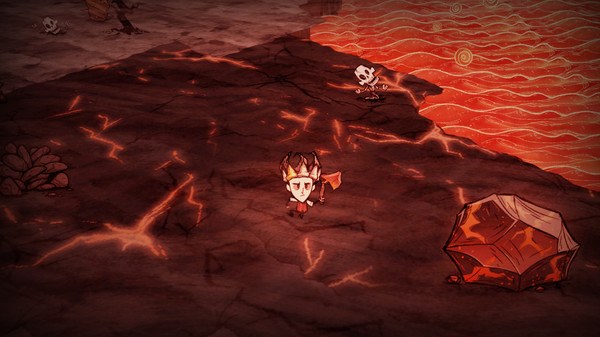 You navigate an open ocean world filled with blood thirsty sharks and a whole host of strange creatures out to kill you. You need to navigate the islands to find new sources of food means of survival. The game also throws up some pretty insane weather conditions that make life difficult for you to overcome.
One feature that you are sure to enjoy in the game is crafting. You can craft an array of new devices that will help you survive the harsh conditions in the islands. Check out this cool trailer to see the perils of Wilson in Shipwrecked.
In all, there's plenty of play for in Shipwrecked. If you are flush with money this New Year, this game is worth the expense. Click below to download the game from the App Store.
Download Shipwrecked from the App Store
If you liked our game recommendations, be sure to check out our iOS Games Archives section for more good stuff.