In the world of gaming, there are countless genres and themes to explore. From action-packed shooters to immersive role-playing games, the possibilities are endless. However, every now and then, a unique and captivating game comes along that breaks the mold. That is exactly what "Stray" aims to achieve. Developed by BlueTwelve Studio, a small team from the south of France, "Stray" is a third-person cat adventure game set in a decaying cybercity. In this article, we will delve into the intriguing world of "Stray" and uncover the secrets it holds.
Exploring the Post-Apocalyptic World
The world of "Stray" is not your typical metropolis. Set in a post-apocalyptic setting, the city has fallen into decay, with humans long forgotten. The remnants of a once-thriving society are now inhabited by peculiar droids and menacing creatures.
As the name suggests, "Stray" puts players in the paws of a lost and lonely cat. Separated from its family, the feline protagonist finds itself trapped in a long-forgotten city.
Neon-lit alleys and murky environments form the backdrop of this enigmatic cybercity. The detailed and atmospheric setting sets the stage for a captivating adventure filled with mystery and intrigue.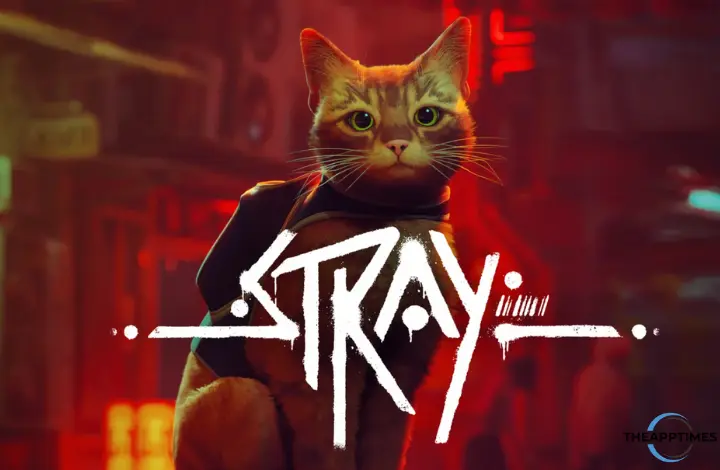 Unraveling Ancient Secrets
To escape the city and reunite with its family, the stray cat must unravel an ancient mystery. The cybercity is teeming with curious droids and dangerous creatures, posing unforeseen threats at every turn.
As players navigate the city, they will have to be stealthy, nimble, and sometimes even silly to overcome these challenges. Interacting with the environment in playful ways, the cat's journey becomes a blend of exploration and puzzle-solving.
The Unique Perspective of a Cat
What sets "Stray" apart from other games is the perspective through which players experience the world. Seeing the world through the eyes of a cat adds a fresh and whimsical twist to the gameplay.
The developers have gone to great lengths to ensure that the cat's movements and behaviors are authentic, making the experience feel truly immersive.
Whether it's jumping onto ledges, squeezing through narrow spaces, or pouncing on unsuspecting prey, players will feel like a real cat exploring its surroundings.
A Trusty Companion
Along the way, the stray cat befriends a small flying drone named B-12. This newfound companion becomes an invaluable asset, assisting the cat in its quest to find a way out of the cybercity.
Together, they form an unlikely duo, relying on each other's unique abilities to overcome obstacles and uncover the truth behind the city's secrets.
Development and Release
"Stray" was initially released in 2022 for PC and PlayStation 4/5, garnering critical acclaim for its captivating gameplay and stunning visuals. However, Xbox players were left eagerly awaiting their turn to embark on this feline adventure. Fortunately, Annapurna Interactive, the game's publisher, recently announced that "Stray" will be launching on Xbox on August 10, much to the delight of cat-loving gamers.
A Relaxing and Captivating Experience
While "Stray" may seem like an unconventional game, it offers a truly unique and captivating experience. The combination of the cat's perspective, the intriguing storyline, and the stunning visuals creates an immersive environment that draws players in. It offers a refreshing break from the usual high-intensity games, providing a more relaxed and contemplative atmosphere for players to enjoy.
The Price of Adventure
For those intrigued by the world of "Stray," the game is available for purchase at a reasonable price. With the standard edition priced at $30, it offers great value for the captivating experience it provides. Furthermore, for those who prefer gaming on Steam, there is currently a 25% discount available, making it even more accessible to a wider audience.
Don't Miss Out on "Stray"
"Stray" is a game that shouldn't be overlooked, particularly by cat lovers and those seeking a unique gaming experience. With its mysterious storyline, immersive cat's-eye perspective, and captivating visuals, it offers a refreshing and engaging adventure. So mark your calendars for August 10, when "Stray" will finally make its way to Xbox. Prepare to embark on an unforgettable journey as a curious and determined cat.