Instagram is home to the coolest and freshest images and videos. While that's great, the fact that everything on the social media channel is limited to..well, its servers can be pretty annoying. There's a program in town that offers a way to download Instagram photos and videos automatically to your device. Its called 4K Stogram and it affords a cool option to save content from any account, even private ones. Let's check out the app.
4K Stogram is a program that lets users download and back up Instagram photos and videos. It doesn't matter if the media content belongs to the user or someone else. It works on a Mac, on a PC and even on Linux.
How to Download Instagram Photos and Videos Automatically
4K Stogram is very easy to use. You download and install the app from the official website. Then, from the Search window, you can look for any Instagram user name, hash tag, or location and find the account you're looking for. From there, you can press the Follow button to subscribe to that particular stream of content.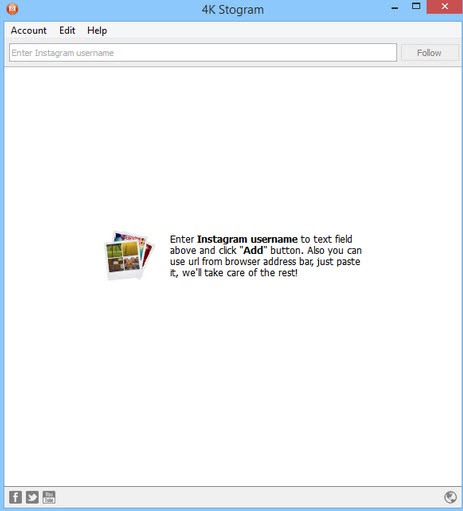 4K Stogram will automatically create a folder for you for the subscribed account. And it will begin downloading the entire feed for you, which happens in minutes. All photos and videos are backed up as JPEGs and MP4s. If you are following any private accounts, you can access and back up the media elements only by logging in with your Instagram credentials.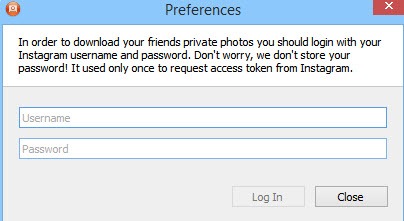 4K Stogram makes it a breeze to follow all your favorite accounts right from within your computer. You no longer have to be looking through your feed or visiting the profile of someone you follow on Instagram to discover their latest posts and updates.
Features of 4K Stogram
Download photos of accounts simultaneously
Save all images in JPEG format on your desktop.
Follow your favorite photographers and get immediate access to all their latest photos.
Login with your Instagram credentials to download photos of private friends accounts.
Access your viewer directly from the application.
Download Instagram video in MP4 format.
Minimalistic interface.
Available for PC, Mac or Ubuntu
Free to use.
4K Stogram  has a nice uncluttered interface. It's also good to note that the program does not serve up any unwanted toolbars like the Babylon toolbar, adware or malware. The coolest part about 4K Stogram is that its free!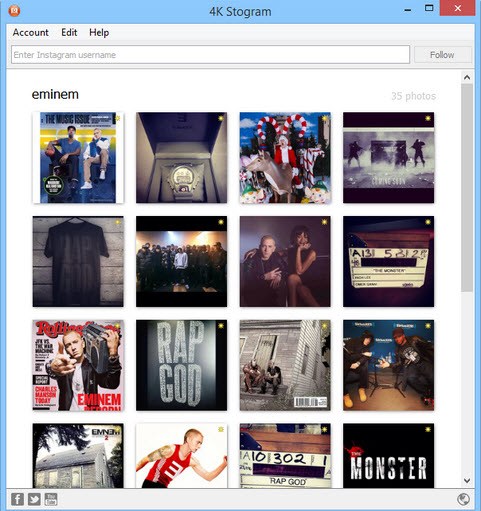 If you're looking to keep all your favorite Instagram posts and videos handy on your PC, consider checking out 4K Stogram.