Looking for a refreshing new way to edit photos on your iPad? Check out Pixelmator's new iPad app called Pixelmator Photo. The app promises to deliver a beautiful and easy way to edit photos in a non-destructive manner. It also offers desktop-class photo editing tools, powerful, machine learning film emulation presets, a magical Repair tool and much more awesome features. Here's a closer look at what you can get with Pixelmator Photo for iPad.
Pixelmator has been in the business of making powerful photo editing apps like the Pixelmator Pro.With the Pixelmator Photo, the development team aims to focus on enabling photographers edit their camera wares on the iPad with ease.
Features of Pixelmator Photo for iPad
The app has been designed exclusively for the iPad. It takes full advantage of its large display and 64-bit architecture. It uses iOS technologies like Metal, Core ML 2, and Core Image to deliver fast editing, zooming, and scrolling, even in large images.
Non-Destructive Photo Editing Tools
The app delivers a desktop-like photo editing experience with its latest iPad app – Pixelmator Photo.
It offers powerful, nondestructive color adjustments like Levels, Curves, Hue & Saturation, Selective Color, and Black & White. You can even edit the colors of your photos in any way you want.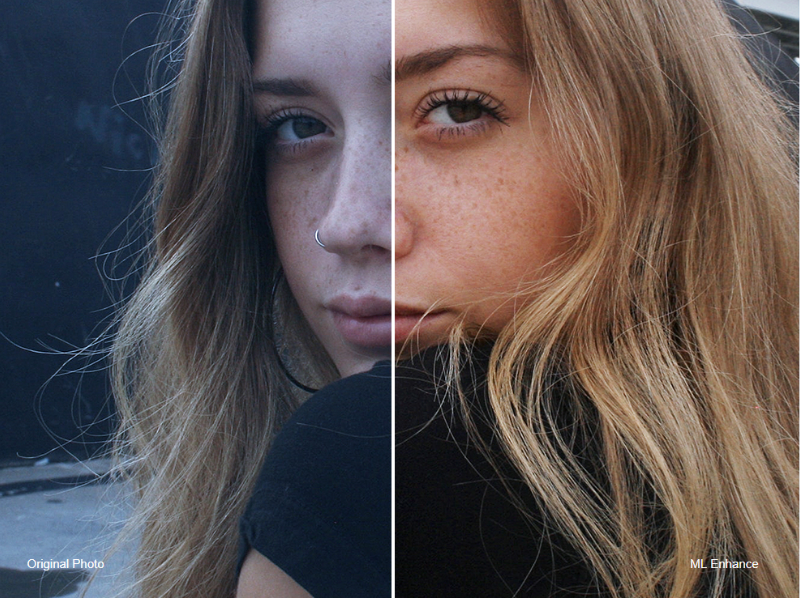 The Repair tool doesn't just remove spots on your photos, it can make entire objects disappear from photos.
The ML Enhance feature helps to intelligently improve white balance, exposure, and every individual color range in an image.
Using these powerful tools, you can add some creative finishing touches to give photos your own flair and ensure the final photo looks its best.
The Crop tool in Pixelmator Photo lets you easily improve the composition and framing of your photos. It adjusts perspective, and even offers suggestions on how to improve composition.
Editing RAW and JPEG Photos
You can easily open and edit RAW images right on your iPad. The filters in the app takes advantage of the extended range data in RAW photos, so you can recover even the tiniest lost details, adjust colors and easily recover blown shadows or highlights with incredible accuracy.
Pixelmator Photo supports RAW images from over 500 popular digital camera makers, including Canon, Nikon, and Fujifilm.
9 Unique Preset Groups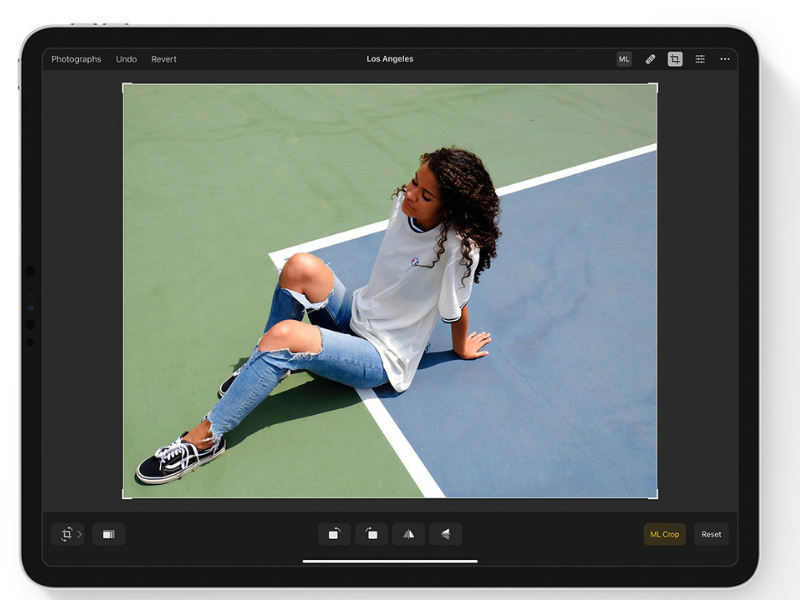 The Pixelmator Photo app also features a gorgeous collection of handcrafted photography presets. These presets can emulate analog film, add vintage and cinematic looks, enhance urban or landscape photography, and more.
Each preset works seamlessly with the ML-powered edits. When you enhance a photo using ML Enhance, the regular presets are transformed into ML Presets and applied on top of the base adjustments.
This ensures that your photos look consistent even when your photos have different lighting and colors.
Using Pixelmator Photo
To start editing photos with Pixelmator Photo, simply open up an image from your Photos library using the Pixelmator Photo browser. A sidebar on the browser displays the filters needed for editing photos. Once you finish editing, you can save the changes in the Photos library or export it to a format of your choice.
Conclusion
Pixelmator Photo  is available for pre-order on the App Store at $3.99. It will become available for launch on April 9th 2019 at $4.99.
Click here to learn more about the app and preorder/buy it!